Simple additions to your décor can make a big difference, elevating it from uninspiring to the stunning. You can't very well change your entire furniture whenever you want a new look, but you can introduce new elements like lamps that helps your living room to stand out. Lamps come in many designs and a really beautiful lamp can be a good investment. Though designer lamps may be a little out of our reach, but there are other fantastic designs you could take a look at 15 most creative lamps which can give you an idea of what you need:
Ovale lamp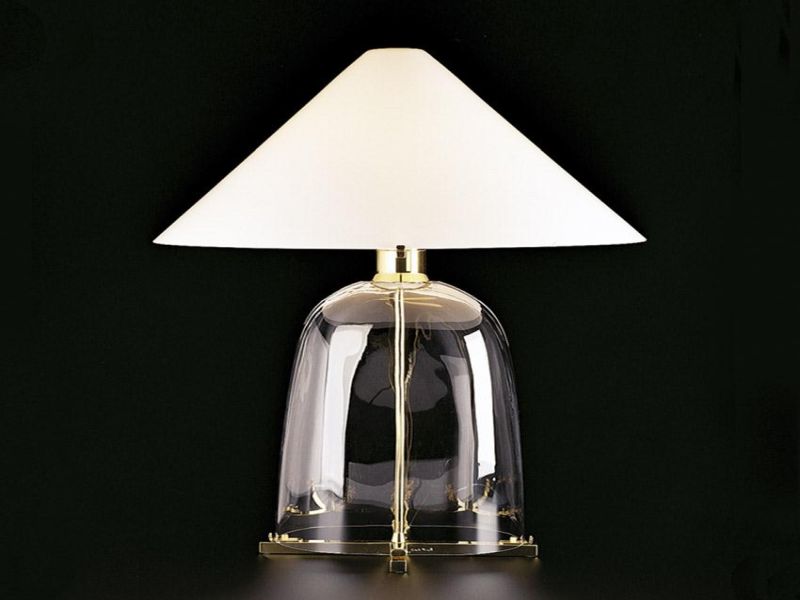 This lamp has a Murano crystal base (handblown), and has an airy, fresh presence. The light has a clear base and comes in a steel frame which has a brass finish. Or you could choose from a black base with polished chrome finish. The shade is lovely and made from opaline glass. 
The Chapo lamp
The Chapo light by Phillipe is a statement lamp which will turn a corner in your room into a conversation point. 
Book lamp from Lumia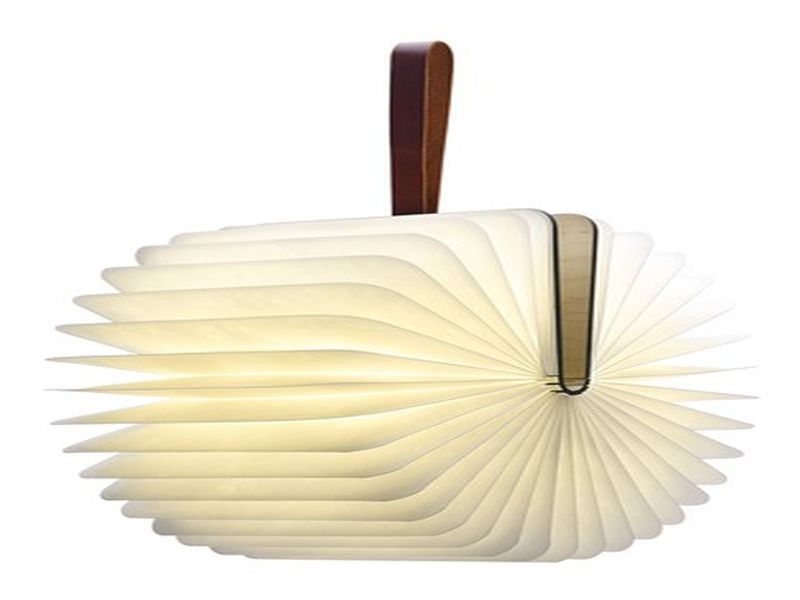 The lamp which is designed in the shape of an open book will look great in a reading nook and sure to be a favorite of book lovers. All the pages of the lamp are lit, and looks like an open book which has been transformed into a lamp.
The Tring lamp
The Tring lamp, which is made of brass is designed in the retro style is also available in nickel finish and has an attractive shade as well.
Meta floor lamp
This floor lamp is beautiful and unique, designed with inspiration from nature. The light is available in highly polished bronze, polished steel and patinated bronze.
The H Table lamp
This table lamp is sleek and modern with a different style of shade. It would match perfectly with your modern style décor. 
Crystal and wood lamp
This lamp looks dramatic as it is made of gilt wood and rock crystal. Rock crystals are supposed to have positive energy and the lamp can spread both light and energy in your home.
Bell lamp (floor)
This lamp is sleek and futuristic and looks contemporary and designed in the most minimalistic way. The highly polished exterior is like a mirror which is what gives the lamp its futuristic look. 
Signal floor lamp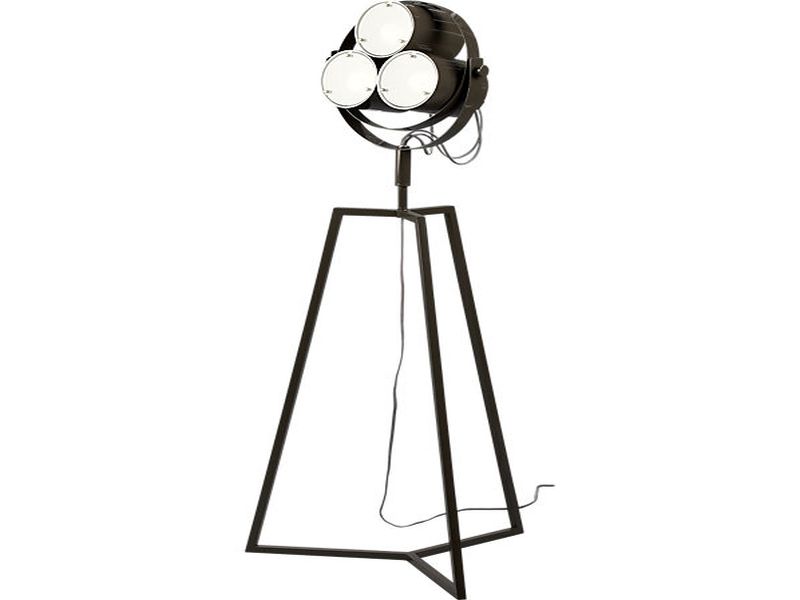 This floor lamp can turn the spotlight on your accent pieces and paintings. It can also add the fun element to your parties.
ICF lamp
ICF lamp is a floor lamp that gives the effect of the setting sun, which looks quite breathtaking. The glass sphere of this elegant lamp is balanced perfectly on a brass lamp for greater effect.
The Equinox tripod lamp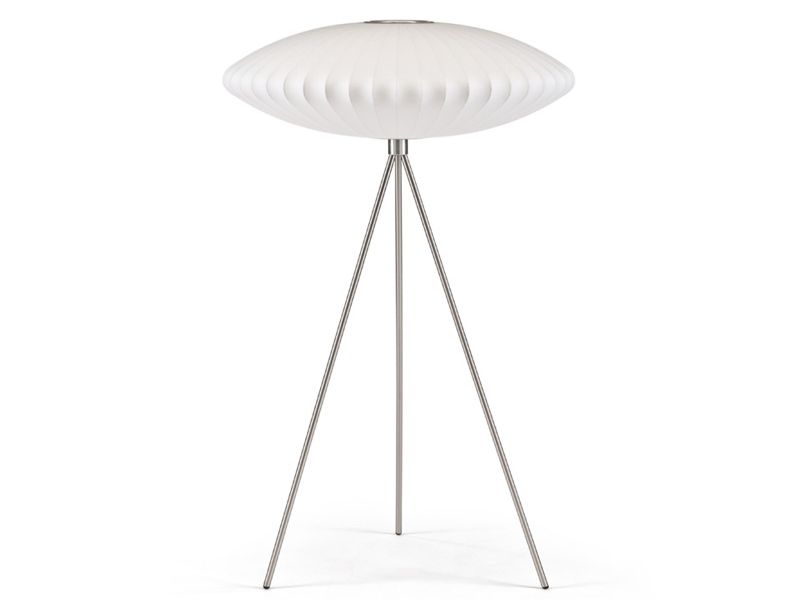 This is another floor lamp which is a statement piece. It's a mid-century classic which provides plenty of diffused light and looks smart, classy and contemporary. 
Tensegrity floor lamp
The floor lamp from Raymond Tensegritylamp is a geometric wire globe dotted by lights. The many spheres are joined together by LEDs which give an ambient light and are placed on top of a wooden light. This lamp would stand out and make any living room sophisticated and stylish.
La petite table lamp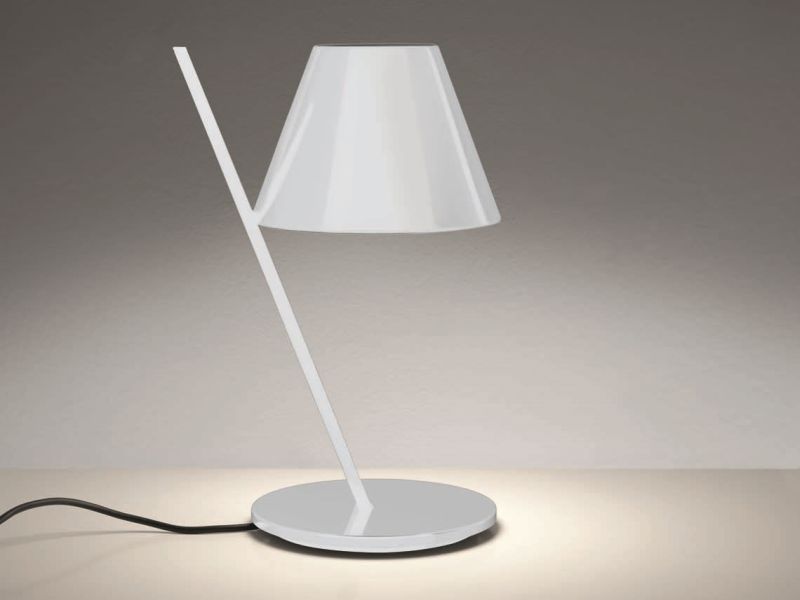 This unique thing about this lamp is its shade which looks like it's balancing the edge. The lamp'sdesign looks quirky too due to its geometric composition though the design is simple and plain. It could be a nice addition to your home as look cool and smart, matching with your contemporary décor.
Windy floor lamp
Called "In the wind", this floor lamp has willowy curves which reminds one of a cool sea breeze. Fitted with LED lights, this light can be a good fit with any style of interior design.
Desk lamp from Resident
The Oudh table lamp is made from brass and its simple lines give a contemporary, classy look. The marble sphere acts as an on-off switch as well as being a decorative accent. 
You can invest in a statement light which will transform your living room, last long and look beautiful, whenever you feel like introducing a new element of décor in your home.