Prosthetic limbs are one of those incredible inventions that improve quality of life of people who have lost their limbs due to reasons myriad. They are so effective that they make users walk, run and swim just as they used to with their natural limbs.They are designed so well that you hardly can make out whether or not a person is wearing one. In addition to all this, there have been some improvements in prosthetics. Here are the 4 major improvements that have made world better for people who have suffered a limb loss.
Advanced Wireless Monitoring System for Prosthetic Devices
The objective of this innovation or improvement is to make limb health monitoring applications and advanced prosthetic health monitoring affordable and effective. The self-powered wireless monitoring system comes equipped with a temperature, force, device, condition, and pressure monitoring sensor. Its unique capability to operate in energy constrained environments makes it an ideal technology for low cost implementations.
In government application, this technology can be used to enable military amputees to get back to their active lifestyle and normal health. They can continue with their active duty or a civilian life without worrying about infections and injuries that might take place because of a poor socket fit and the pressure point injuries related to it. Relying on this self-powered monitoring technology, an amputee can keep a track of his limb and prosthetic health without any need to seek doctor's help.
The limbU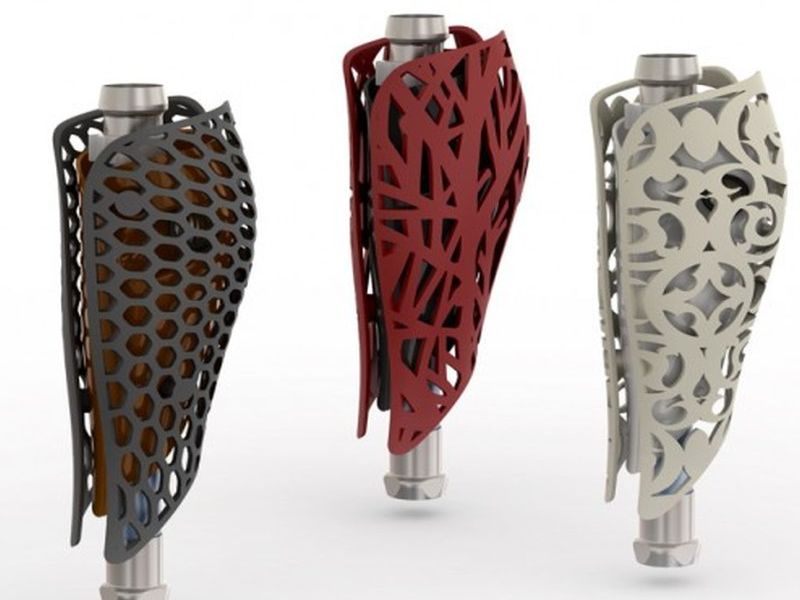 Developed by Australian student Troy Baverstock, The limbU is a smart 3D printed prosthetic leg.Packed with sensors, it is a superb combination of human nature and futuristic technologies and is ideal for personal activities and for medical rehabilitation. The sensors within help track rehabilitation progress and the motion sensors help physicians to track limb movement, orientation and to solve issues, if there are any.
One of the sensors connects prosthetic to a Smartphone to allow user track speed, number of steps and more in a day. Additionally, the 3D printed creation would certainly charm those who find usual prosthetics unappealing.The limbU with its interchangeable covers and lighting effects allows users to wear a different look each day. 3D printing technology is certainly more reliable than many other technologies for it makes production efficient and affordable.
Brain-Controlled Robotic Arm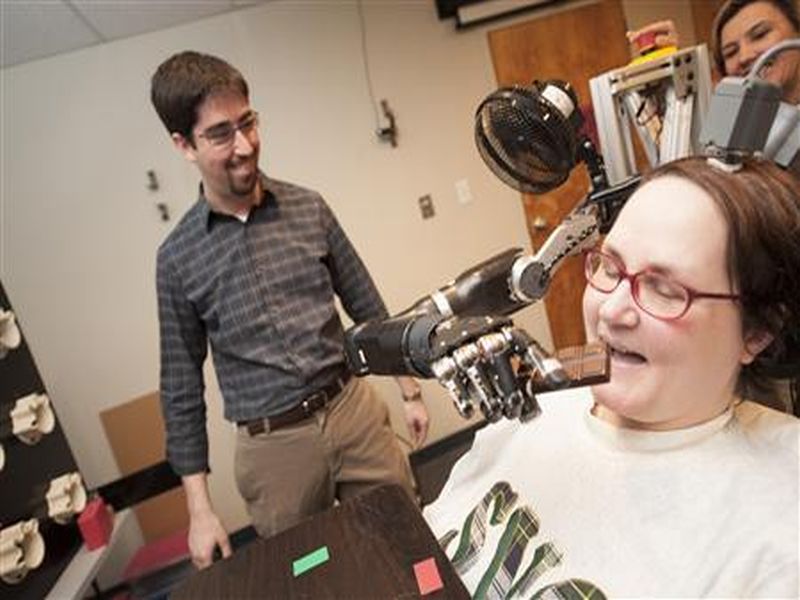 Image Source : ReutersMedia.Net
Supported by DARPA's Revolutionizing Prosthetics program and performed by the University of Pittsburgh and the University of Pittsburgh Medical Center, Brain-Controlled Robotic Arm is a first-of-its-kind demonstration. The demonstration is about a technology that could enable humans to experience the sensation of touch right there in the brain. It is a neural interface system connected to a robotic arm, which has been designed to enable two-way communication between brain and machine.
Most Advanced bionic hand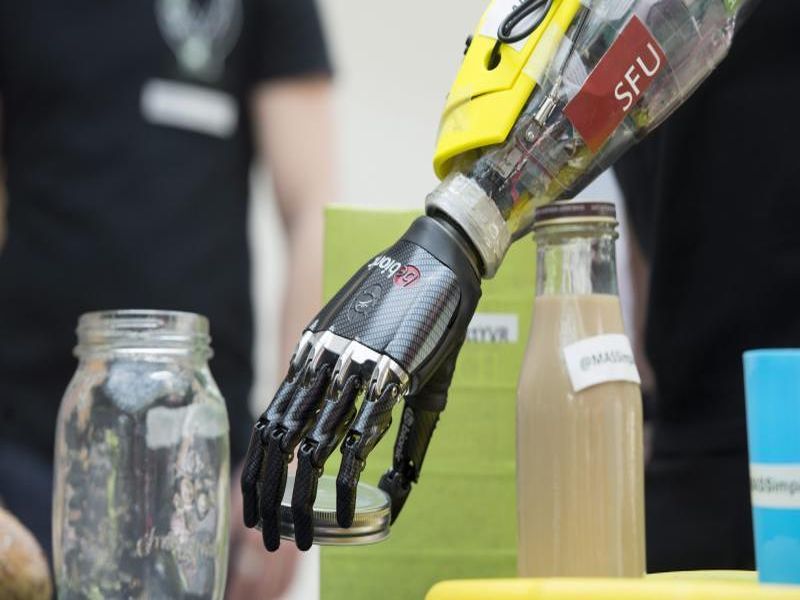 Image Source : AmazonAws.Com
For offering a more intuitive experience to the upper limb amputees, SFU researchers designed a new control system. It is an advanced bionic hand that is way beyond other prosthetic devices in terms of functionality and efficacy.Developed in the engineering science professor Carlo Menon's biomedical engineering lab, the technology was initially used to rehabilitate stroke patients. The system makes the user's mind work in a new way and enables one to put hand and finger muscles to use.  It was later that the technology was put to use for wider applications. The intuitive hand comes with sensors embedded in its socket that track movements of the muscles and the intuitive actions. Based on those movements, the sensors make the prosthesis move. 
Prosthetics enable amputees to lead a normal life. All the improvements that have been done in this respective field have helped to make life easy.