We're used to seeing lamps made of glass, iron, clay or plastic. But these 8 lamps have been made from materials you would never think it possible. The materials used would definitely impress you, but the technology and mechanisms and designs used also make them one of a kind – from seaweed lamps to hybrid lamps which move up and down and left to right! Then the lamp which is an optical illusion – read on to find out more about these unusual lamps:
 Seaweed lamp by NIr Meiri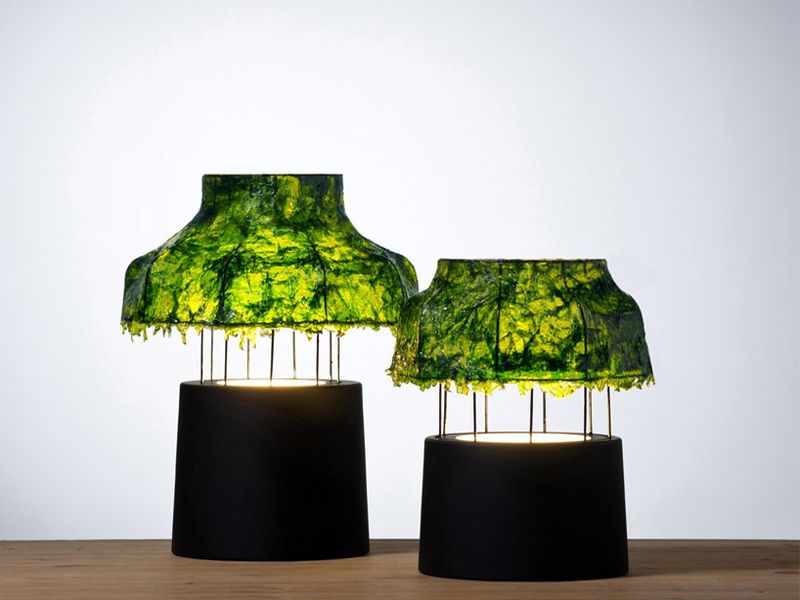 Designer Nir Meiri launched his seaweed lamps in Milan. These sea inspired seaweed lamps are made by pasting wet seaweed over the metal strips which make up the frame of the lamp. As the seaweed dries, it shrinks to form the lamp shade. Another coat of seaweed is applied to give it a smooth finish. As light shines out from seaweed lamp, it gives the impression that one is underwater and you'd find interesting shapes thrown on the walls.
AT-SP Steampunk Walker desk lamp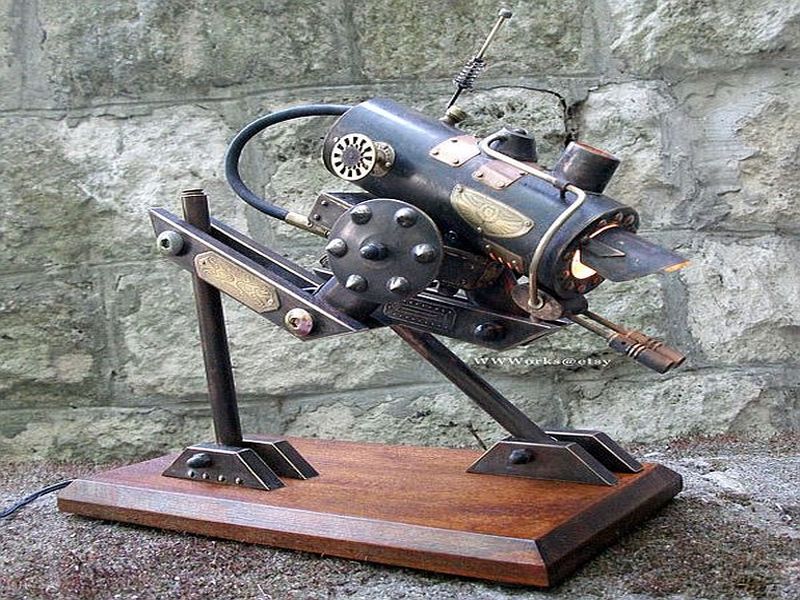 This lamp is a hybrid mechanical and steam engine. Its 35 cm high and hand crafted from brass. It contains a halogen bulb of 12V and 10W. It has a dimmer switch with a front which can be opened to let the bulb be replaced. This desk lamp can swing right and left and move up or down. The wiring is hidden inside the leg on the right, bolted to the hardwood lacquered base. Brass tubes, brass dome and steam cannon result in a 'walking' desk lamp.
Water balloon light bulbs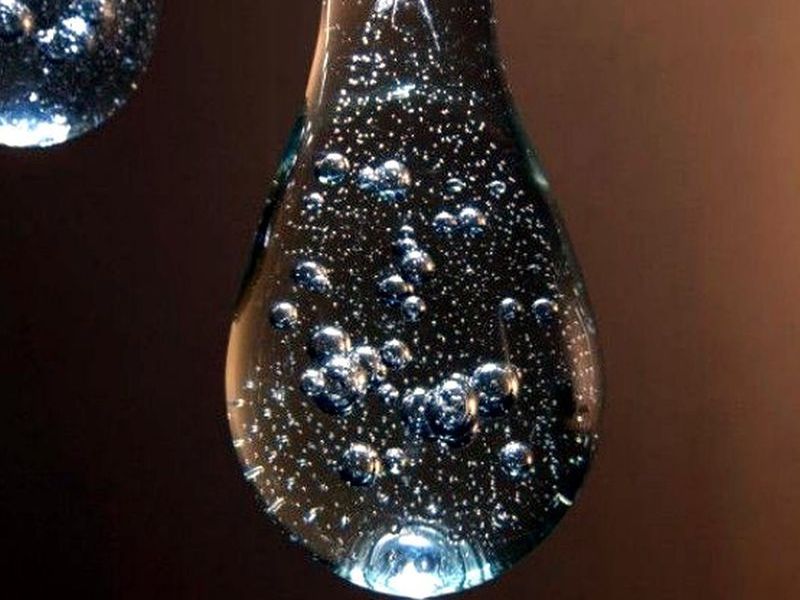 This exquisite bulb is made by mixing electricity and water. Inspired by water balloons inflating, Torafu architects created this stunning lamp. The bulb is made from florescent recycled glass, lit from the back by an LED light, and diffused by air bubbles within the bulb. Artisanal glass makers and designers created this beautiful lamp, which looks as though tiny water bubbles have been illuminated by electricity.
Lightbean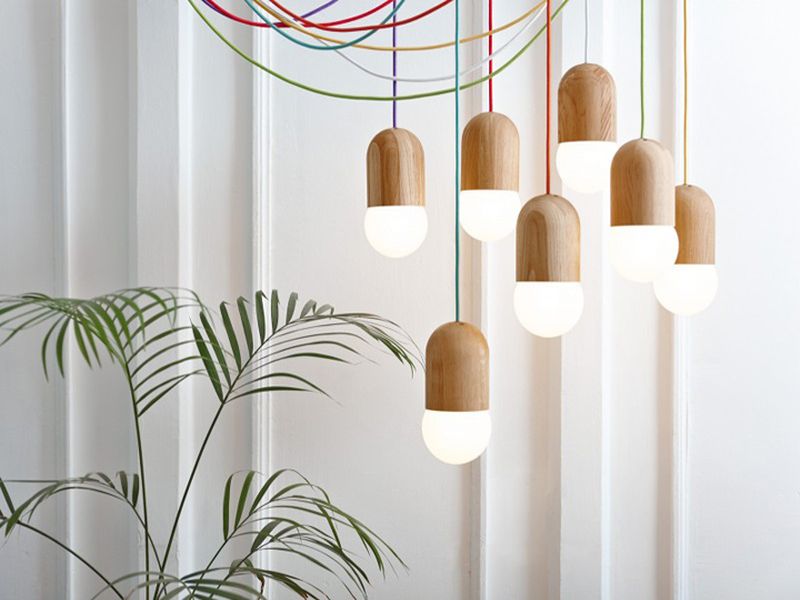 This lamp looks like your favorite legume. It's a fun lamp which would brighten any interior with light and cheer. It is machine made but hand finished to give a perfect finish. Fitted on to natural or black oak, it is attached to a cord which comes in 12 different colors.
Bulbing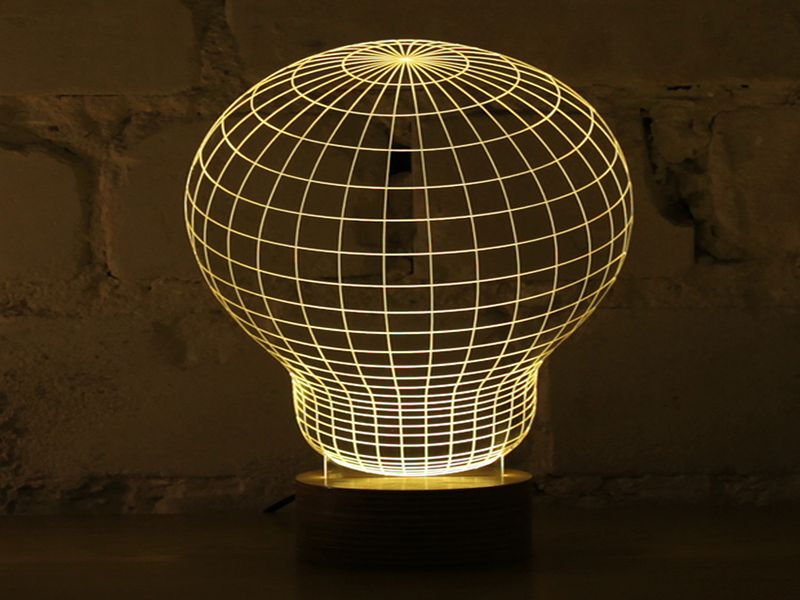 Bulbing is an LED lamp which creates an optical illusion to trick your eye and challenge your mind. The lamp is 2D but gives the effect of 3D, as it uses 3D images of wire frame and transfers them on to 2D, creating the optical illusion. It uses energy efficient LED light which does not overheat and can last for 50,000 hours The changeable designs can be used to suit every mood.
Lorenza Bozzoli's juuyo geisha lamps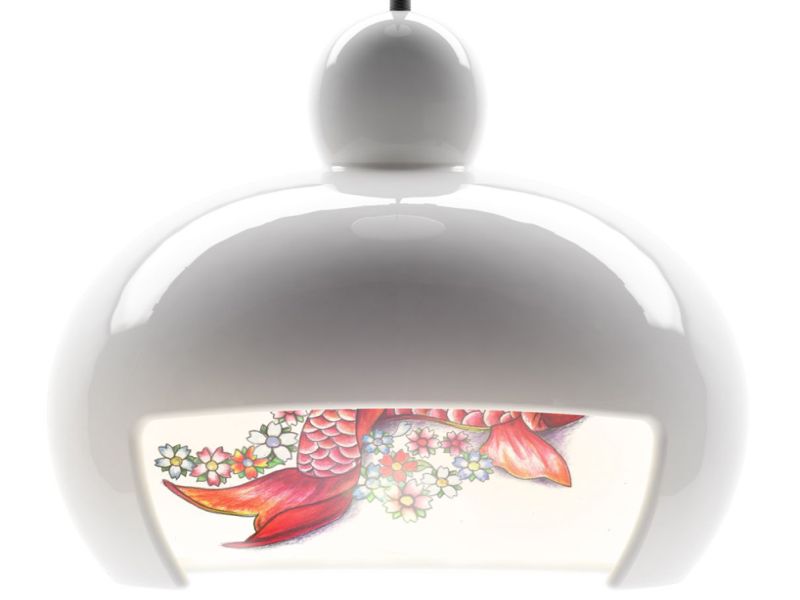 Designer Lorenza Bozzoli was inspired by the glamorous and beautiful hair styles of 'Juuyo', the Geisha's predecessor to design this beautiful lamp. The lamp reflects a Geisha's grace and strength. Traditional Japanese elegant prints, vibrant colors and soft shapes in the form of peach blossoms and koi fish have been included in the design to create a lamp which reflects Japanese iconography.
Rodger Thomas's Recycled Antique Lamps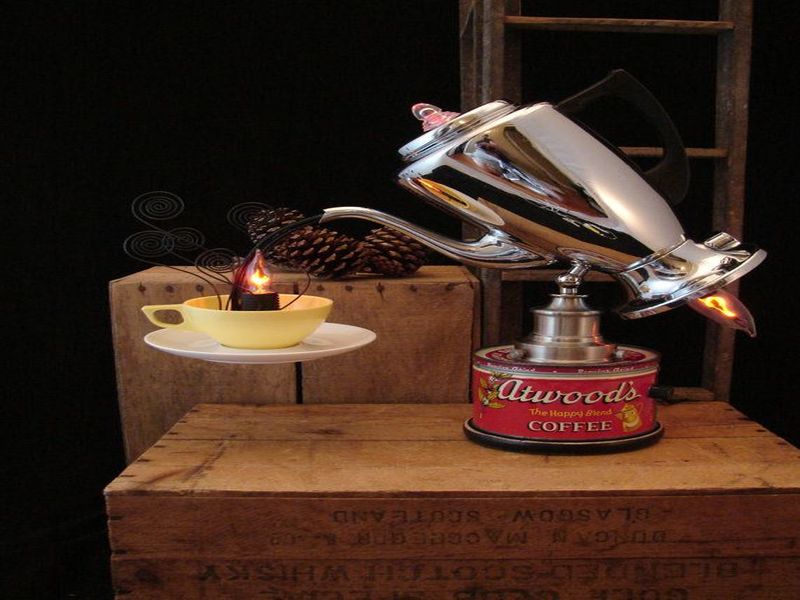 Rodger Thomas's lamps will make you see the everyday things in your house in a new light. He cleverly transforms antiques to amazing lamps. Old birdcages or telephones, even a kettle and cup have been delightfully repurposed into eye-catching lamps. This artist's designs are truly impressive!
Edie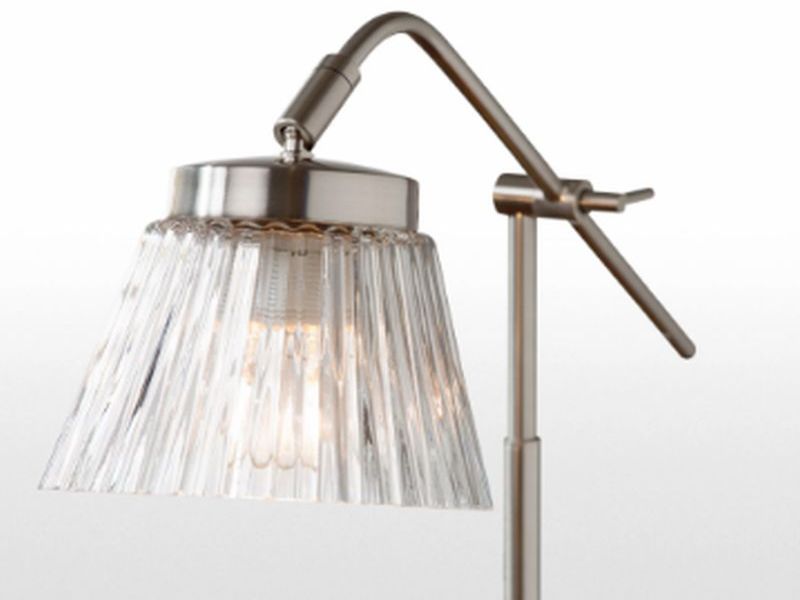 This lamp has been designed by the design studio AuraDesign. They've created a light bulb which works after it is submerged in a liquid. The effect is a luminescent light field in the area around the lamp. The bulb looks like any ordinary light bulb, but after it is submerged and activated, it creates the same kind of refraction lights which you'd get if you hold a water glass through light. The effect is surreal and shows what a simple science principle and a great imagination can accomplish.
There are thousands of lamps available, but out of these, a handful stand out because of their beautiful lighting effects, craftsmanship and imagination involved in the making.