Bathroom fittings constitute an important part of home setting. Attractive bathroom fittings are a must for any house to look complete. However, bathroom settings for disabled people till date were quite simple and were far from being attractive. Now a day's though, disabled people can also feel the comfort of enjoying the service of top class bathroom fittings. Gone are the days when attractive bathroom fittings for people with mobility problems would cost significantly. The modern fittings for disabled people cost as much as the traditional unglamorous and plain bathroom fittings, which had been developed traditionally.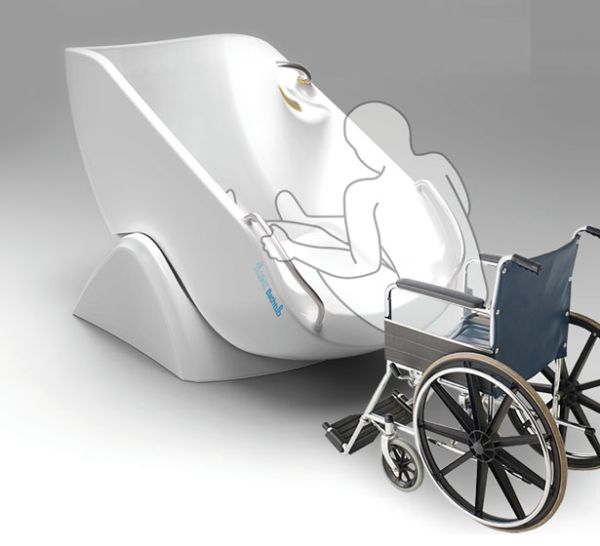 Bathroom fittings have evolved to match the requirement of disabled people. The most pressing concern for disabled people would be the need for taking shower. Various shower enclosures have been designed which do not have entry doors, making it easier for disabled people to use these services. Let us look at some of the best bathroom services developed specially for disabled people.
The design called 'Flume Bathtub' has been designed by a group of Korean designers, which can help the disabled people to take a shower. Owing to the tilted shape of the bathtub, it makes it easy for disabled people to use it.
First, the bathtub tilts towards the user making it easy for him or her to sit. This aspect makes it easier for disable people since they can seamlessly get into the tub. Once water starts to fill the tub, the weight lifts the tub into a position wherein it is parallel to the ground. After the bath when water drains out, it returns to its original tilted position while allowing the disabled person to exit easily.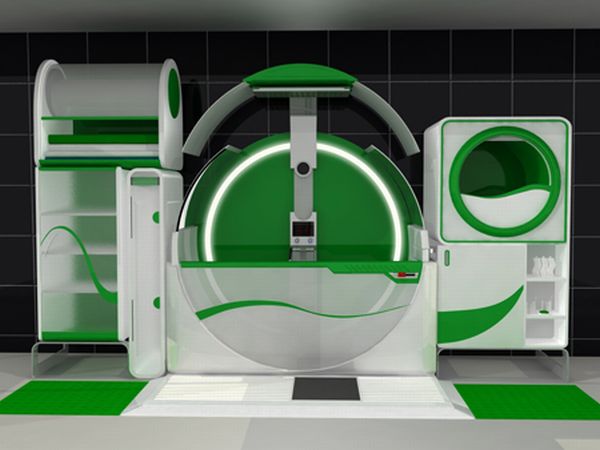 The all-in-one bathroom consists of three parts. The first part on the left is for storing and drying clothes. The second section in the middle is where bath system is present with a rooftop shower attached. A disabled person can sit down easily and take bath in a convenient manner. Last part on the right is for keeping the accessories such as soap and shampoo.
There are various other types of bathroom fittings which have been designed to help disabled people. It is important to understand the requirements and then head out for selecting the bathroom fittings. Bathroom fittings for disabled people are available at affordable prices, so the concern should be about selecting services which match the requirements of the disabled people.