Food, clothing and shelter are the necessities of every human being and over the time, these necessities have taken various forms according to the needs and choices of human beings. People nowadays are in need of a house that fully meets their requirements, is space effective and saves energy. Well, there is only one solution to it, expandable concept houses. These houses are designed with the latest technologies to reside you in best way possible. Here are five of the most amazing concept houses you would love to reside in the future.D* Dynamic Summer/Winter Concept House: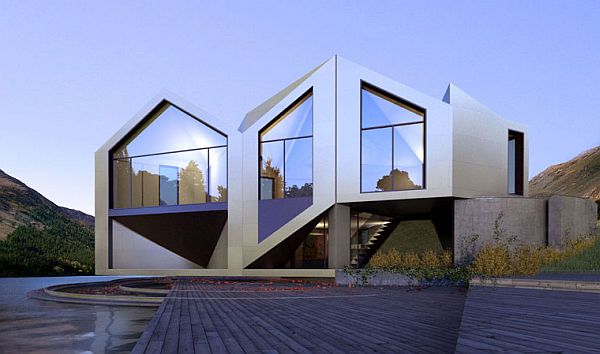 This real multi-purpose house can serve the purpose in both the hot and cold seasons. During the winter season, the house takes a square shape with small windows and has a thermal mass that makes it warm and cozy. As the season begins to change, the house unfolds itself to allow plenty of light and air inside. During this time, the external walls transform into internal ones and vice versa and the doors and windows get inter-converted. This extremely futuristic concept house would lead to housing that is adaptable to the climatic changes.
The LAGOON Solar Powered Houses: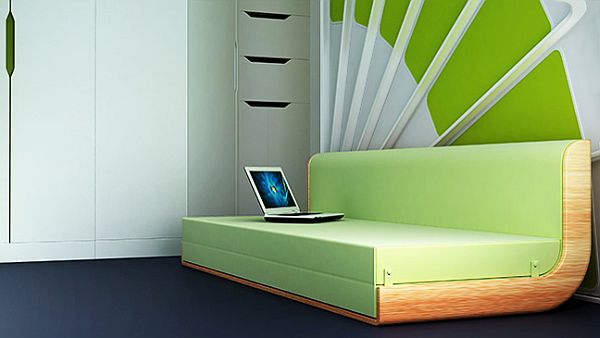 The world has transformed into a global village and the ever-increasing human population has created an acute shortage of space for people to live. As a result, architects and homemakers are designing shelters that could accommodate maximum number of people in limited space. The LAGOON house is one such portable housing solution that would offer the best possible temporary housing facility. Created by Apiga Designs, the Lagoon houses resemble small tent, but with great comfort and privacy arrangements.
G-Pod Off Grid Home: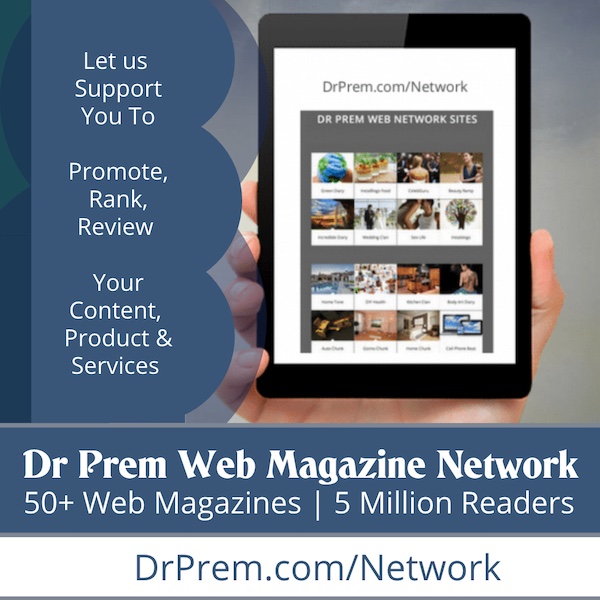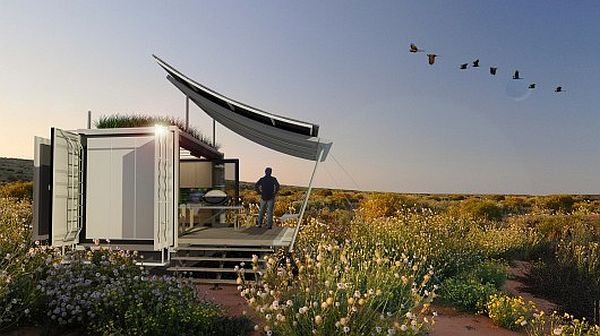 Designed by the G-Pod company from Australia, the G-pod is a unique home inspired by the shape of a shipping container. This house is especially designed to increase the floor space to a considerable extent. The house works even off grid due to its integrated battery system and consists of various applications and facilities like rainwater collection unit, solar array, kitchen, dining area, bathroom, bed couch and a study and laundry area. The furniture of the house is created out of reclaimed wood.
Mobile M-House: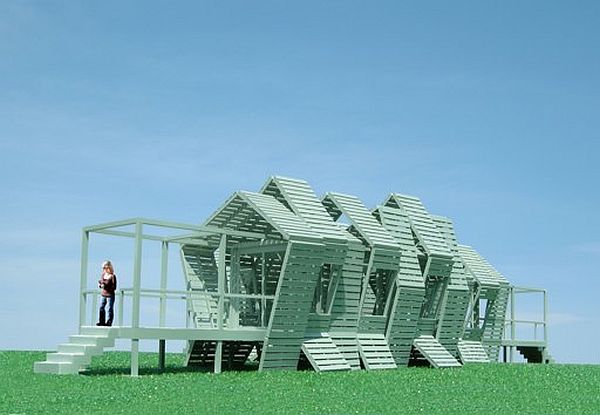 This is an eccentric house concept, which elaborates the idea of an environmentally friendly habitat tucked inside huge transportable sections that you can carry easily anywhere. The functionality of the house can be increased by adding several alternative sources of energy that enable it to work even off grid.
Rotating Rooms: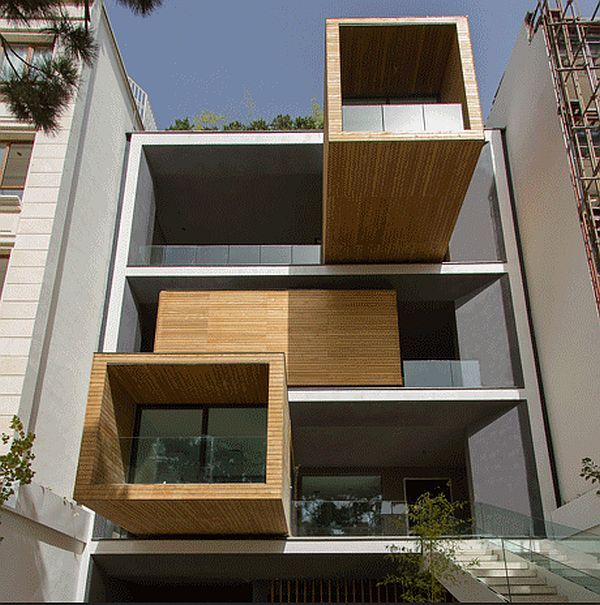 Nextofice in Tehran has designed an incredible three-storey house named Sharifi Ha that can change its direction according to the prevailing season to receive required amount of sunlight and air. All you need to do is push a button. The house has three main areas, namely a living space, a home office and dining room, which the user can rotate to various angles.