Yachts are a unique way of travelling on the sea talking to the waves. Yachts are nowadays available in almost all sizes and carry all number of crew. If only you have enough of money, you can purchase your most wanted dream yacht. Here is a list of five impressive and beautiful yachts especially designed to suit your wishes.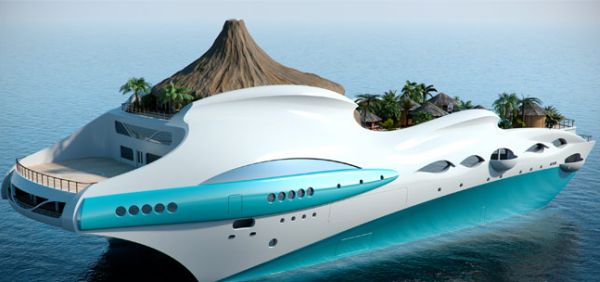 The Island Yacht that has a Volcano:
Yacht Island Designs, a Company from the UK has decided to build this unbelievable yacht. The yacht is featured with facilities like cinema, game room, gym and sauna. The outer side of the yacht contains a swimming pool, guest cabanas a bar and outdoor dining system while the inside is equipped with VIP guest suites and an amazing owner's suite within the volcano.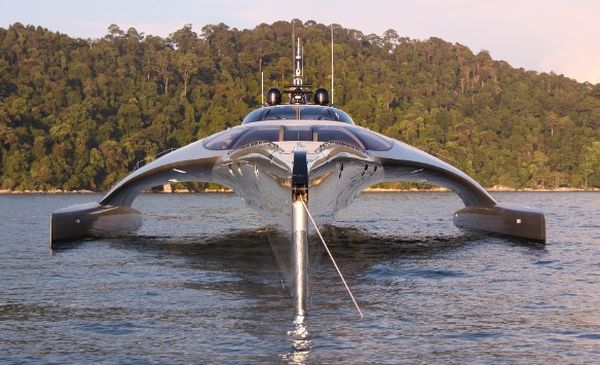 The 'Spaceship Yacht' that is controlled by an iPad:
This is an all-new concept yacht with an iPad app to control it, which is also its unique feature. Named as Adastra, the yacht is a trimaran yacht, which is 139 foot in dimension. It is exclusively designed to travel long distances around the Pacific Ocean. It took more than five years to complete the yacht and it costs above $15 million.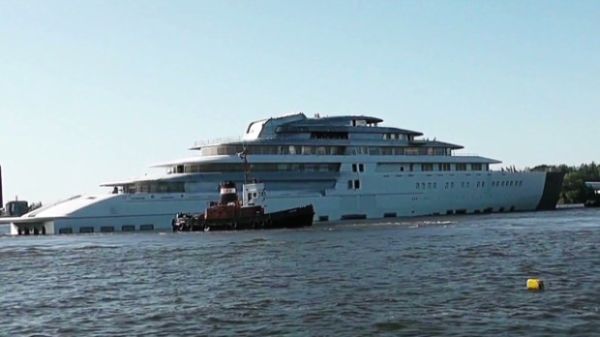 The Longest Private Yacht in the World:
The "Eclipse" is the world's longest and most expensive yacht with an estimated cost $800 million. Russian billionaire, Roman Abramovich is the proud owner of the yacht. The grand yacht boasts two helicopter, 24 guest cabins, swimming pools, and an array of hot tubs and a disco hall. It is also equipped with launch boats and a mini submarine that is submersible to almost 50 meters. Around 70 members operate the yacht.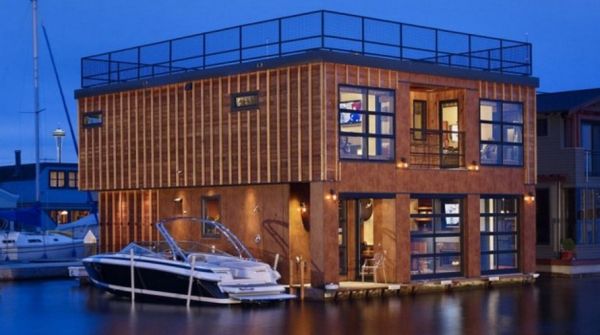 An Amazing Modern Floating Home:
This astonishing floating home is the creation of X-Architects with an upper deck that conceals a kitchen, living room and a dining area. The lower deck of the yacht contains bedrooms, bathroom and steering cabin. The dimension of the incredible yacht is about 20-by-6.7 meters. The yacht also has a terrace that can be reached with a spiral staircase.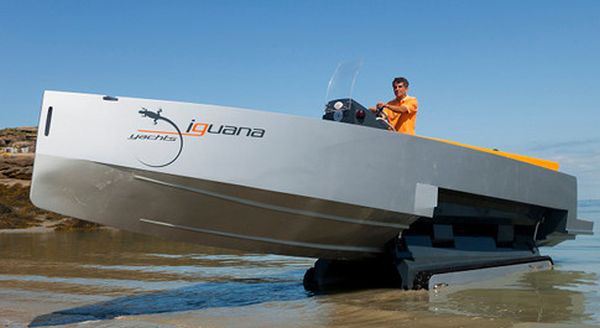 An Amphibious Speed Yacht:
This amazing speed yacht which is named as "Iguana 29 Amphibious Yacht" has been loaded with a pair of retractable treads that allow the yacht both, travel into the water as well as carry the boat to a hard land surface. This makes it easy to rise above the water and drive on the land.
Summary:
Here are some incredibly designed luxurious yachts that will provide you with an unforgettable and unmatched yachting experience.