Be it any field, the state-of-the-art technology and innovations have made our lives comfortable and easy. We have seen many inventions in the area of kitchen gadgets that have changed entire concept of the kitchen work by making it simple and interesting. Following are some futuristic concepts of kitchen gadgets that aim to make our lives even simpler, let us have a look: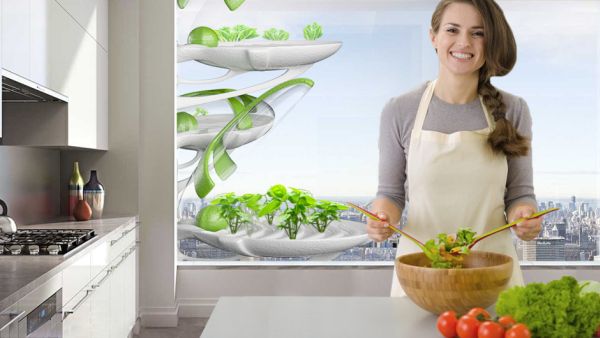 Garden Pod
If you do not have a space for kitchen gardening then this concept is ideal for you. Garden pod is a modular greenhouse that you can hang on the outer wall of your kitchen. This way you save the inner space and as far as its functioning is concerned, it uses natural energy sources to produce plants. You just need to put your kitchen waste in the green container that turns into compost in some time. When sprouts are placed in it, the pod will use natural sunlight and water to provide nutrients to the sprouts and they will turn into fresh vegetables soon.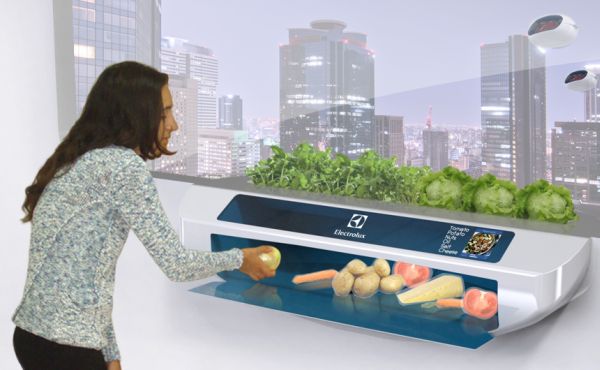 Izotz
This concept is an ecological food storage system that also grows food. The environmental friendly vacuum technology keeps the food fresh for a month. The leftover food remains fresh and does not rot, owing to the biopolymer spray covering that is easy to peel off. Izotz uses a connected storage placed outside the building to reduce its energy usage. Lower temperatures of the winter provide a lower temperature in the storage as well, so the energy requirement for keeping the temperature low inside the unit is reduced.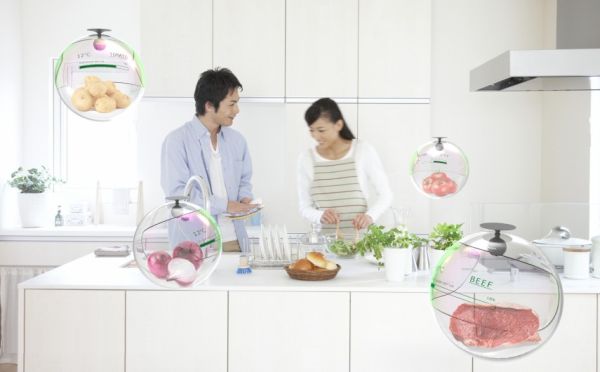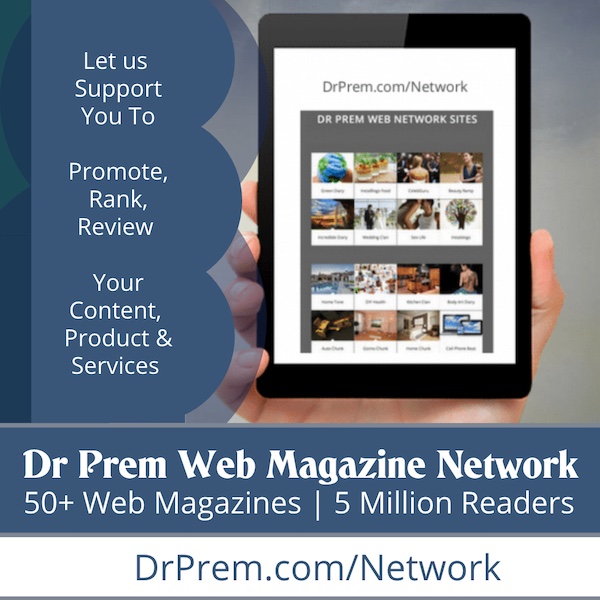 U-Bubble
This is a unique free-floating refrigeration concept. These are floating air bubbles filled with food that hover in the kitchen so that you clearly know what foods are at home. You can use single bubble to store one-type foods so that they do not mix. The bubbles use magnetism to float in the air and they charge automatically with the help of a wireless charger.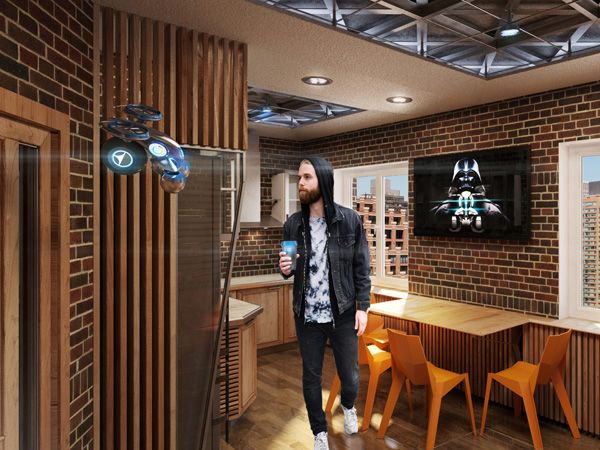 Yura
It is a flying bartender concept that follows your voice commands to make custom cocktails and mock tails. The smart cartridge cools or heats the drink as per your needs. The smart brain of the device will let you know the calories, fats, proteins present in the drink that you order it to make.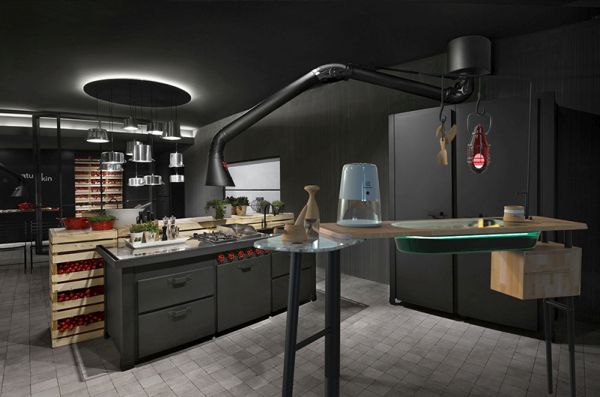 Grow your own proteins
It is a mini kitchen station that enables you to grow spirulina algae that is one of the richest protein sources. The concept consists of a harvesting tank, algae drier, tools and utensils to process the algae, and a 3D food printer.
Summary
With a plethora of kitchen gadgets on the rise, kitchen activities are no more just work but they have become easy and entertaining activities. As these concepts show, the kitchen is on its way to a futuristic makeover that provides better functions at lower energy costs.