In the modern world, everything is changing with a pace, people are expecting variety in every field. The developing tastes of people are encouraging engineers to be more expressive in their work. Automobiles are redefined and redesigned, following are few bizarre looking vehicles that will give you an idea of what we are talking about.
GM EN-V Concept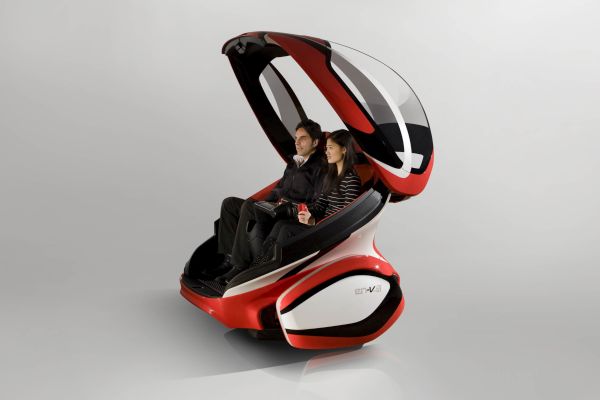 GM's Electric Networked Vehicle concept aim to solve the problems of people who deal with daily traffic jams while going to work or anywhere. The important elements of cars and computer networking are combined to make this electronic pod. This creative vehicle has a pod shape and is compact in its size and shape.
The Urban Pod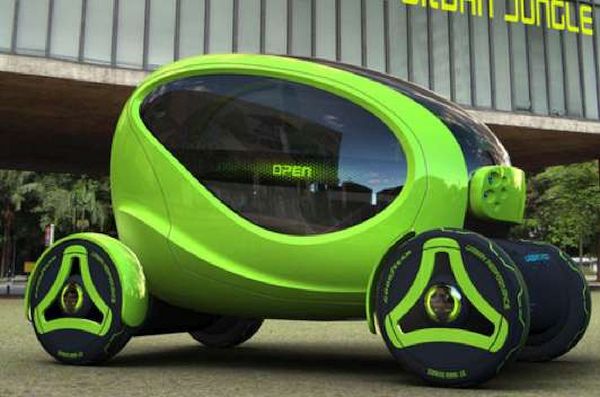 This cute looking vehicle gives you a new way to explore your urban city. The pod shaped vehicle is eco friendly as it is made from biodegradable plastics. The curved roof is topped with photovoltaic cells and several solutions are offered to improve the safety of the user. It has fingerprint door opening and sensors that detect any obstacle during traffic or while driving. The neon green color of the urban pod vehicle gives the user a stylish way to go green.
The Ucar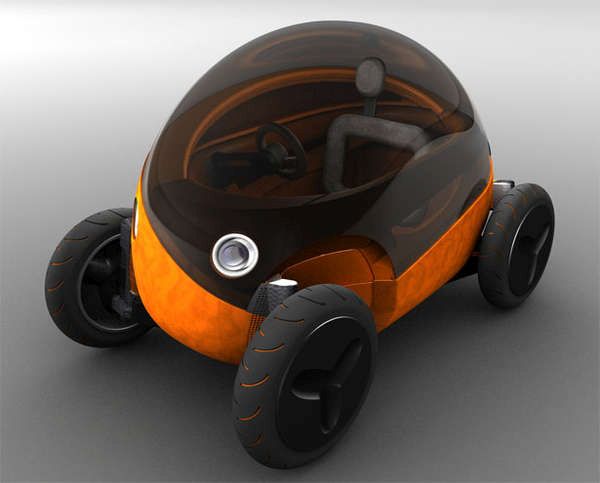 Garcia-Verdugo designed this appealing two-seater vehicle. This bug shaped vehicle is compact and gives the user a convenient way to deal with traffic jams. The shape of the vehicle keeps the body aerodynamic and the sleek transparent roof gives the user a cozy feel.
The Incubator Car Concept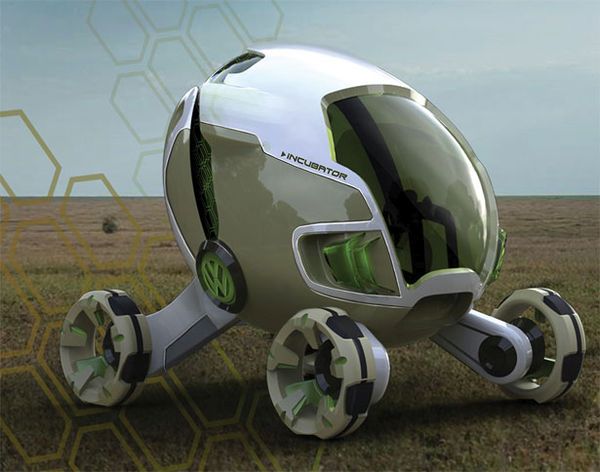 Dong-woo Nam has created an eco friendly vehicle that will aid in rescuing sick animals. The Incubator car concept will work by making use of geothermal energy. The solar panels are attached on the wheels that will absorb solar energy from the ground. The incubator vehicle is concept for now but it might inspire other designers to incorporate its few features on safari vehicles.
The Infinitlar Concept Vehicle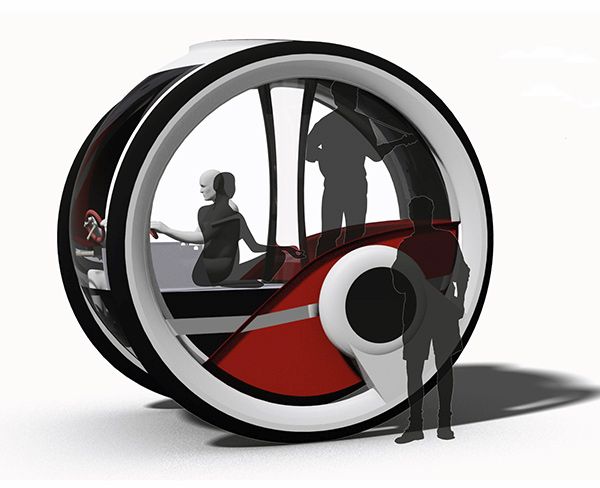 Jex Chau inspired by a wheel shape and created an innovative vehicle. This futuristic design is a hydrogen-powered vehicle that will provide a comfortable ride to the users. The traffic will surely increase in future years and then this intelligent design of Jex Chau will act as a rescuer.
We are progressing to a world that will be fully equipped with the best technology. These intelligent concepts are designed in keeping the situations and conditions of future. They will certainly be useful and will ensure comfort and safety of the users.