There is nothing cozier than a backyard brunch party with friends and dear ones. For throwing the perfect pool side party or brunch party you will need a barbecue grill that works outdoors. Cleaning a barbecue grill and storing it properly can be troublesome for busy homeowners. You wouldn't have to deal with any problems while enjoying a BBQ party, if designers had their way. It might be a while before any of these concepts sees the light of the day, but we might as well find some solace and enjoyment in the ideas.
Fold and Go Portable Charcoal Grill
When folded for portability this barbecue grill looks just like an attaché or briefcase and by opening it you have the most sleek and highly functional grill table. It can be used outdoors as you will be able to carry it in the boot space of car. The simplistic design makes it more user friendly than contemporary models of barbecue.
Grillo Portable Barbecue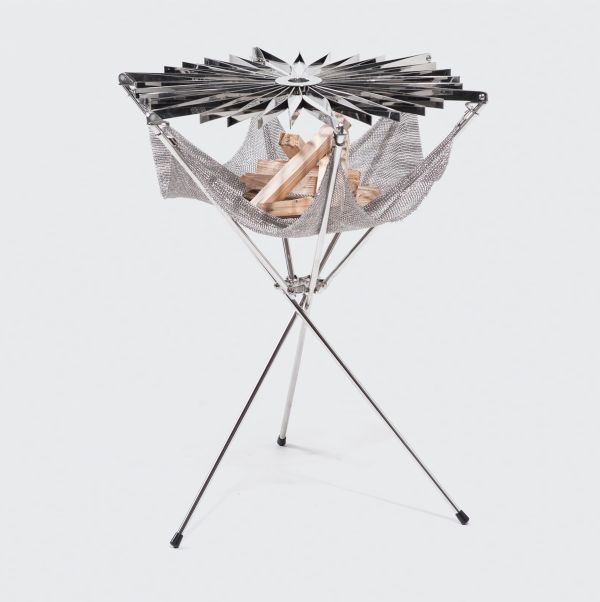 The Grillo Barbecue can be folded in a manner similar to the way you fold an umbrella. It can be folded quickly and carried easily. You do not need to make elaborate arrangements for using this barbecue grill. The lightweight portable grill has been made in such a way that the users will find its height very convenient for cooking.
The flower petal like folding surface is pleasing to the eyes and also can get folded swiftly. For making it safer to use solid fuels and add a better aroma to your grilled foods the Grillo comes with a stainless steel mesh. Cleaning the cooking surface can be done with the help of water and cleaning brush.
Focus Creations Wall Mounted Barbecue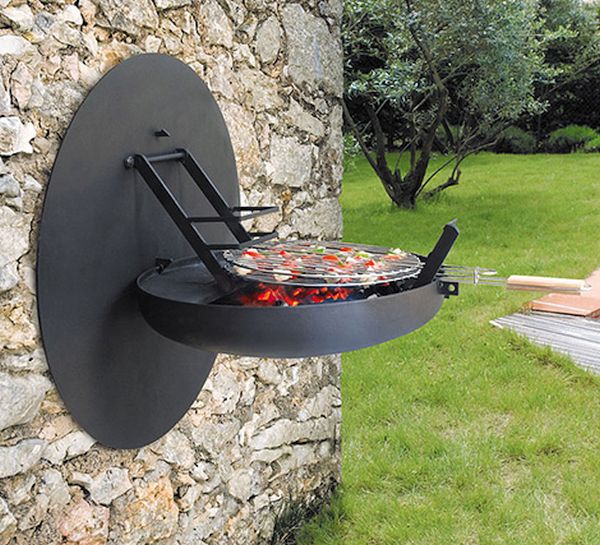 This lovely foldable barbecue grill can be fixed to a convenient wall surface. When not in use you can fold it up. It does not clutter your narrow backyard space yet let you enjoy outdoor cooking. The round cooking surface is user friendly and clean up is also not too difficult.
Traverse Concept Barbecue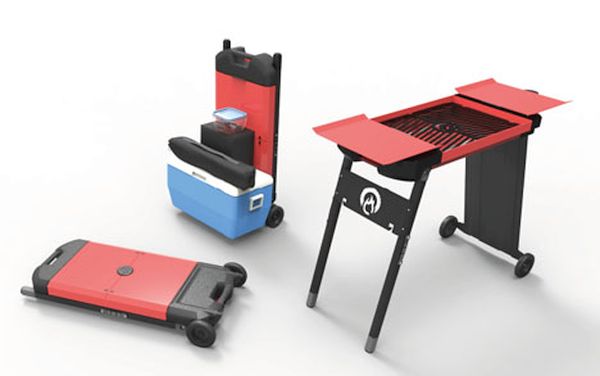 Eddie Licitra is an industrial designer who has invented the Traverse Concept Barbecue. Often American homeowners find it difficult to pack their barbecue during traveling or shifting home. The Traverse Concept Barbecue can be folded conveniently as it is also a hand truck. Licitra has used color coding technique for cautioning users about which parts of the grill are too hot to be touched during cleanup.

The innovative foldable barbecue grill concepts are user friendly and some of them are also portable. Flexible and functional designs make these barbecue concepts all the more desirable.