Nowadays, many companies opt to use a coworking hub or a temporary office space at one point or another. Temporary workspace or not, the way your office appears to others matters. You and your employees will be spending at least 40 hours a week at your office, so it's important to create a space that you feel comfortable in. Read on for five tips to create a modern, welcoming and professional environment for a temporary space.
1. Create Custom Door Signs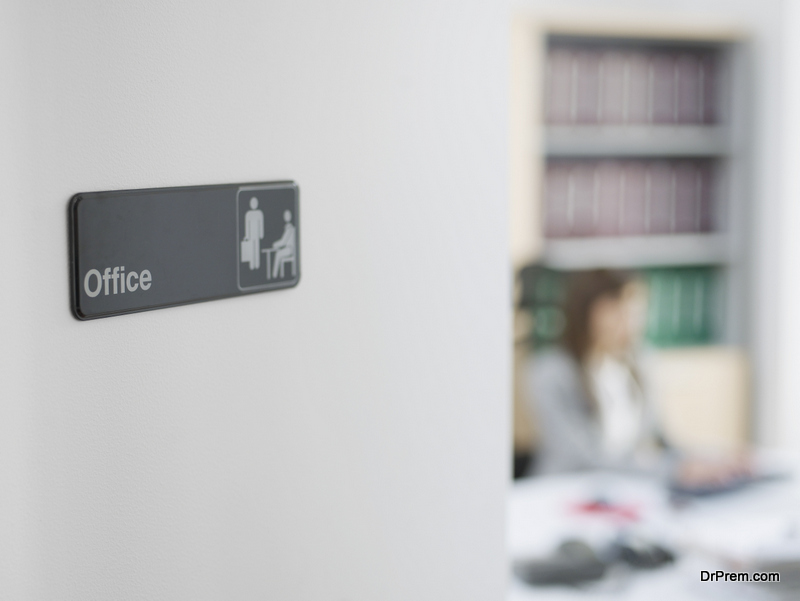 For a professional first impression, create eye-catching custom exterior and interior door signs that display your company's name or logo. Door stickers are especially useful if you're in a rented co-working space where it can be hard for guests to find your office among the many offices there. Be sure to find door stickers that are printed on high-quality vinyl, won't leave any residue when removed, and are weather-resistant.
2. Keep Décor Minimal
Since you're not staying in your office long-term, take a minimalist approach to design your temporary space. Everyone works better in a clean and organized environment and less visual clutter is sure to boost productivity, too. Make sure everything in your office is functional and say no to extra décors like diplomas, bookcases or extra unnecessary furniture. If you must purchase furniture for your office, pick pieces in natural wood tones so that it will work well in future offices.
3. Prominently Display Important Information
Even if you're not staying in your office long-term, it's essential to let your customers and clients know important information like your office's designated working hours. Vinyl wall lettering is a polished alternative to displaying this information than on a standard "hours of operation" sign.
In addition to office hours, you can display other info like your Wi-Fi network and password, your website, email address or phone number so customers can easily contact you or find out more information. You can also use vinyl lettering to display your social media handles or your company's hashtag, which is a smart way to encourage followers to post about your brand.
4. Create an Entryway
Designated entryways are as important for an office as they are for a home. Entryways are a great way to establish a buffer of space between your employees and any guests that may come to the door, which is important to avoid unnecessary interruptions to employee workflow. Create an entryway by designating a spot by the front door that can hold a coat tree for your employees' outerwear and a seat where guests can wait for upcoming meetings.
5. Decorate with Wall Decals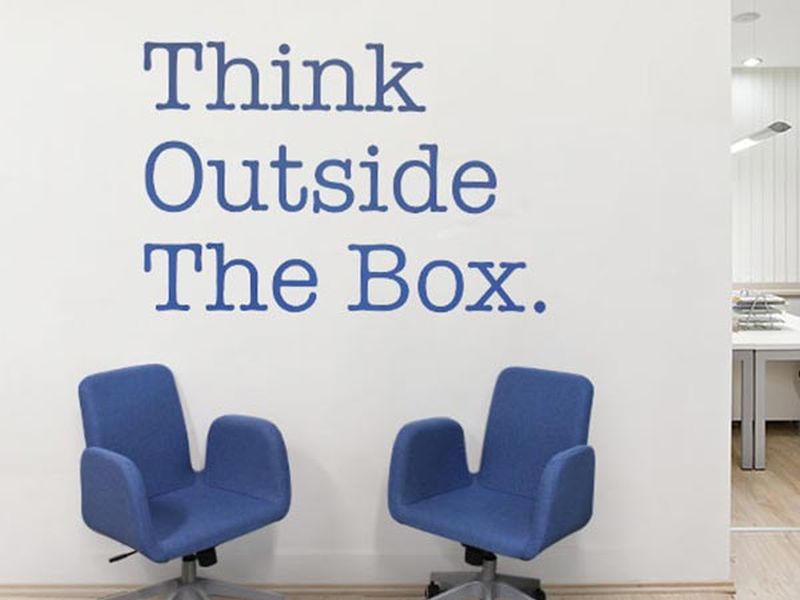 Since you don't want to spend time or money painting a temporary office, try decorating with removable wall decals as an affordable way to spruce up your space. Whether you want to display your company logo or just have a well-designed feature wall, the appearance and quality of wall decals have come a long way in recent years and will be sure to transform any office space. 
Article Submitted By Community Writer