Speakers are designed so we can enjoy best quality sound in music, movies and gaming. But now, the designers and tech gurus have taken it to the next level. Now, the speakers are not just good at what they do, they are also incredibly stylish and have super cool designs. Let's check them out!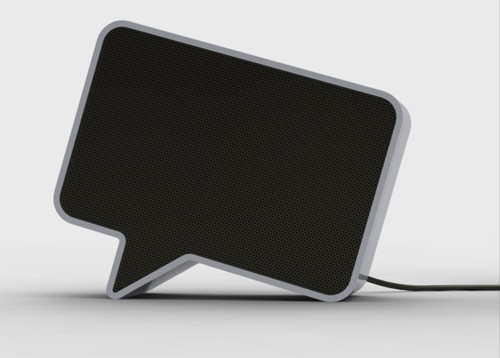 The simple yet stylish 'speak bubble shaped speakers,' called as Speak-er have been designed by Sherwood Forlee. These speakers not only look great as an amazing piece of décor but deliver quality sounds all over your house.
The Alpha Speakers designed by Symbio Design is one creative and interesting object for all art and music lovers. The speakers can be used as standard stereo speakers or as a 5.1 home theater setup.
Speaking of unique looking speakers then, nothing beats the amazing looking speakers designed by Jason Sui. These speakers are named as N3-8 Kidrobot and look like a penguin in an oversized jacket. It has three speaker slots and handles up to 150 watts. These speakers' delivers the best and powerful sound ever imagined.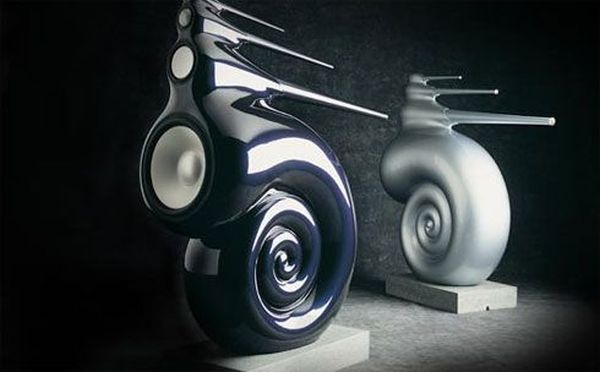 The outstanding speakers designed by Jacob Mathew not only fit in as speakers but also fits perfectly in your lifestyle, especially if you crave for contemporary designs. The two satellites are in the form of red stilettos and the subwoofer is disguised in deep inside the gorgeous leather purse. The seducing looks and engaging sound from the beautiful design is certainly going to sweep you off your feet.
JBL's newly launched set of speakers flaunts amazing unique shape with multiple installation options depending on the space known as Control Now speakers which has a quarter round shape, meaning it can fit between a ceiling and a wall or in between two walls, or vertically/ horizontally on a book shelf giving you endless installation options suiting your need.
  If you are a star wars fanatic, then you will have it without any second thoughts. Created by Question Mark Entertainment, TIE fight speakers work as amazing as they look. These are just out as prototype but soon were rolled out at CeBIT.
The spectacularly designed PLUG+PLAY wireless speakers designed by Per Brick Stad make music available from every corner regardless it is stored in cell phones, PC, Laptop or MP3 Players. These speakers deliver high quality sound and blend perfectly with interiors. The speaker comes with a transparent LCD display making it more attractive.