Space saving can be tricky for households in today's world. As the buildings are coming up with emphasis on smaller spaced apartments, the need for space saving has become more acute. Many ideas have come up in terms of space saving, wherein appliances have been constructed by keeping into account this fact.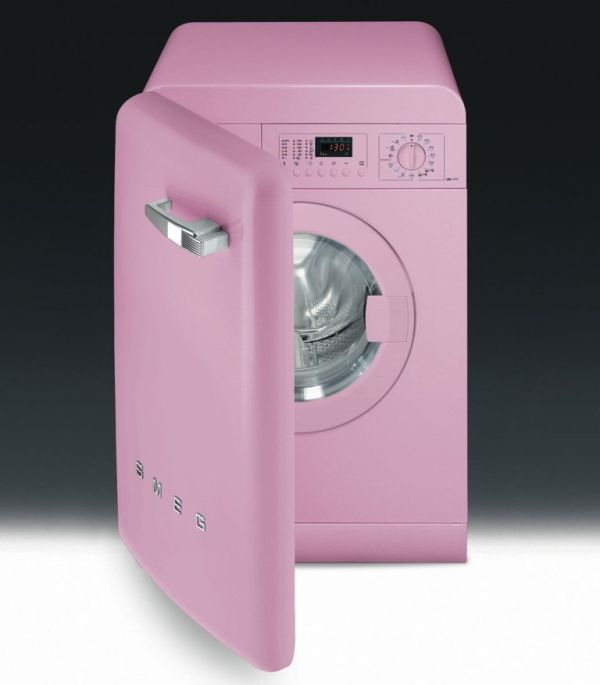 Most of the electrical appliances these days are now manufactured in a combo manner. They perform dual functions and help significantly in reducing the space in the house. One such example has been that of the washing machine-sink combination. Apart from saving space, it also gives the users multi-utility option. To look further, let us profile 5 of the ideas used in this aspect.
Smeg's small space design concept
Smeg LBL16RO Washing Machine comes with a sink on top and the washin machine part on the underneath. The wash load capacity is estimated to be 5 Kg and is fitted with an LCD display. Not only does it save the space with its compact size combo design, it also has an attractive pink colored design. It also has a door fitted as a means of reaching out to the washing machine section.
Spacesaver washing machine concept
This concept is very similar to Smeg's small space design and focuses on the reduction in space. Sink and Washing machine are rolled into one in this innovative approach. It has an extremely innovative and appealing appearance, making it look stylishly sleek. It has been specially designed by keeping in mind the space constraints facing the apartments today.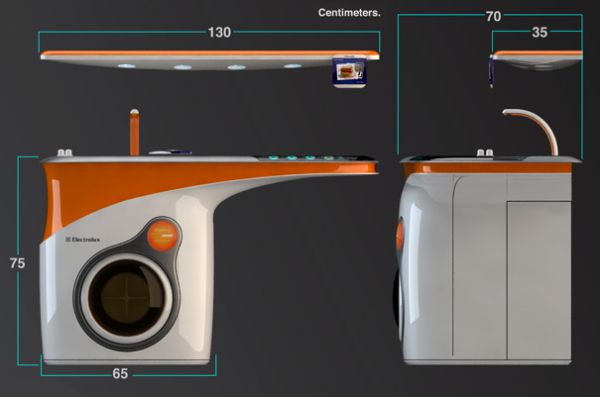 Moshi multipurpose kitchenette
Moshi multipurpose kitchenette sink, dish washer, washing machine and induction cooking hub rolled into one. Such a multi-utility device allows space saving to extreme manners as it performs the role of five units, which are known for taking up considerable space in the household area. You can wash your utensils, cook food, wash your clothes and even wash your hands in the sink, all in one single place with this extremely useful device!
It is important to understand that washing machine cum sink designs are not only limited to the idea of space-saving. They also serve to save the cost. Spending separately on washing machine as well as an elegant sink setting would cost quite a lot. However, the washing machine cum sink design allows you to save your money and also cut down on the space utilized.