Wine lovers finally have a reason to cheer. Whether it is keeping your wine safe or covering the wine bottle with handsome attire, mentioned below are five such wonderful wine gear that will simply impress you!
Vinderalls
If you want to cover your expensive wine bottle with really cool attire, then go for the Vinderalls. Costing about $11.45, it can also be used as a gift wrap. Be it covering the bottle of pinot grigio or cabernet sauvignon, the Vinderalls just fits perfectly on 750 ml wine bottles. What's more, it even has a pocket in front where you can place a card or something similar.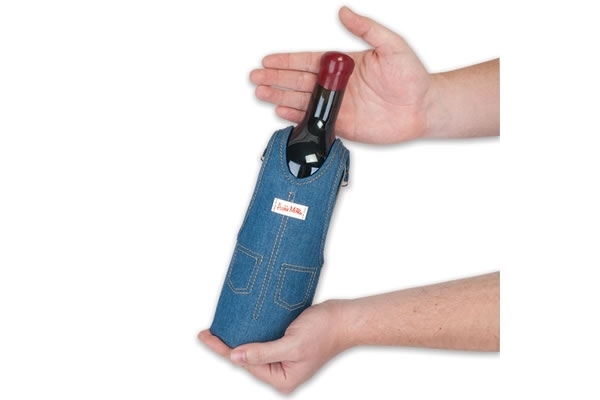 Screw You Wine Opener
These wine gear needs a bit of introduction for one look at it and you would understand what it resembles to! With this wine opener by your side, opening the wine bottle is a child's play. Priced at $9.95, the Screw You Opener can be easily used and washed. Most importantly, it's dishwasher safe. It even has a foldable corkscrew that easily folds inside the hand when you are not using it.
Magic Wine Bottle Holder
Some great wine bottles are meant to be displayed in an extra-ordinary manner and the Magic Wine Bottle Holder can help you do that. Coming for approximately $ 19.95, you can keep it on a sideboard or even in the kitchen. Besides this, you can even have it as a centerpiece on the table. You can even gift this bottle holder to a friend or relative.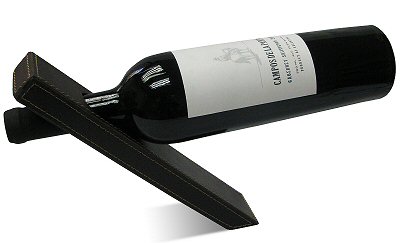 Wall-mounted Bottle Holder
Facing difficulty in storing your wine bottles? Well, then go for the Wall-mounted Bottle Holder and say goodbye to limited space issues. Stylish, elegant and most important space-efficient, the bottle holder will instantly grab the attention of your visitors. Blomus has to be credited for coming up with such a remarkable piece of wine gear. Made from stainless steel with ultra-modern finish, the bottle holder has a vertical rack consisting of 8 lined loops. You can keep your wine bottles sideways by their neck in the most secured manner. Costs only $ 66.59!
Wine Lock
Are you using a marker to measure the quantity of wine left in the bottle? Well, then the Wine Lock is just meant for you. This brilliantly crafted wine gear keeps your favourite plonk secured. So, how it work? The Wine Lock, priced at $24.99, has a padlock consisting of four digits. You can have your own code and each time you open the bottle the code needs to be entered. Do not forget the code otherwise; you will have to break the bottle to get rid of it.