Many of us would have certainly seen tree houses being featured in movies, cartoons and even books. Tree houses are definitely possible in reality and are actually a trend, which does not seem to show any signs of declining. Tree houses are perfect spots for those looking for a venue to relax outside of their homes. Tree houses have the capacity to bring or add beauty to a home. These tree houses are ideal in allowing friends and family to spend time together in the tree house or simple relax and read a book or chat. Many people have made what is but a dream to us a reality. Below are seven unique tree houses, which are stunning in their own capacity.
The first one is Pitchford Hall that is known to be one of the oldest tree house in the world. Although, there is no date for sure as to when this tree house was built, records available say it was built in 1692. The tree house has a rich history and has even been visited by Queen Victoria. Unfortunately, the Pitchford Hall is not open for public viewing and, therefore, will remain an elusive secret.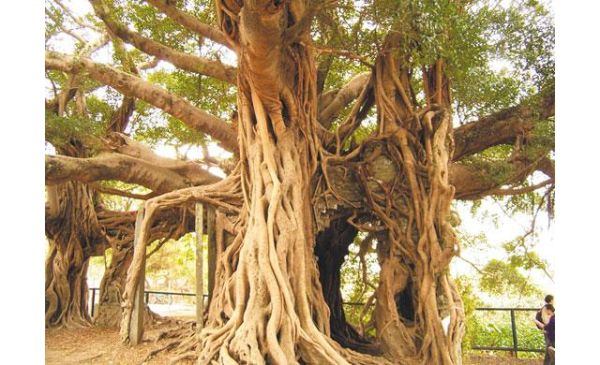 The second tree house is the Kam Tin Tree House. Going back to the history of this tree house, it is said that a young Banyan was planted right next to a study building. When the owner of the study building left the premises, the Banyan tree grew out of control, taking up all the neighboring space. The tree house is open for the public viewing. However, over time, it may be impossible to enter as the roots take up more space.
The third tree house is Alnwick Gardens and is known to be a spectacular structure found in the garden premises itself. This park is the largest open garden and in Europe and is home to a 120 seat restaurant. The garden also boasts two classrooms, a juice bar and visitor facilities. All of the facilities are connected via tree top walk stretches and rope bridges.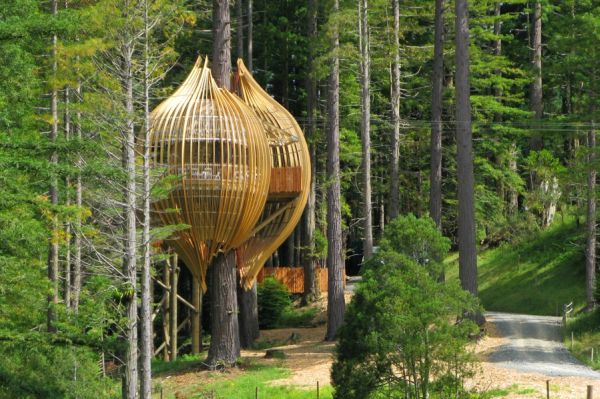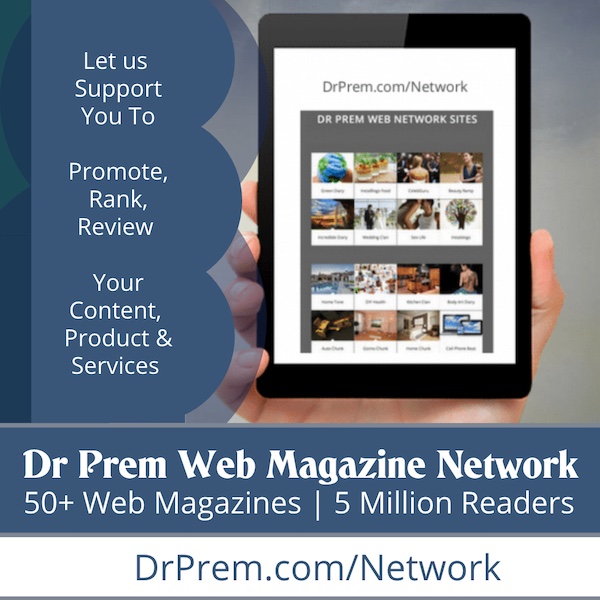 The fourth tree house is the Yellow Treehouse Restaurant and is used as a function venue in Warkworth, Auckland. This tree house can be booked for private events, serving as an ideal venue. It is set withina Giant Redwood tree, and is extremely stunning. The restaurant in the tree house can seat a maximum of 30 guests.
The fifth tree house is Eryn, a tree house conceived of by Tom Chudleigh. This tree house is spherical in shape and can comfortably house 3 people. All modern facilities required for comfortable accommodation are available in this tree house.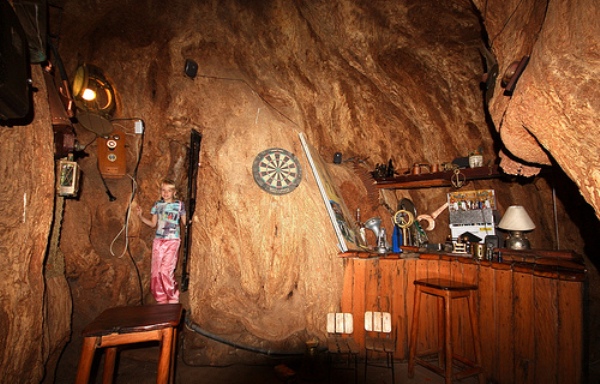 The sixth house is the Tree Bar in Limpopo, South Africa. This tree house is a special one in that it is built within the hollow trunk of a Baobab tree, which has a circumference of 155 foot. Inside the hollow trunk sits a bar that can accommodate 15 patrons. This tree house cum bar also boasts a cellar within the tree roots.
The seventh tree house is the Hi-Tech Hide-Away in Greece. Built by Blue Forest, a company situated in East Sussex, the Hi-Tech Hide-Away offers a James Bond like hideout. Boasting all modern technologies and facilities, the property is a stunning contribution to the collection of tree houses.