Bedroom art is a great way to add personality to your living space and to make your bedroom more personalized to your tastes and interests. There are some great kinds of art out there that are just right for use in a bedroom and you might even have invested in some of these kinds of pieces. The question that comes up next is often how to display this art to make it the most effective and most visible part of your bedroom design.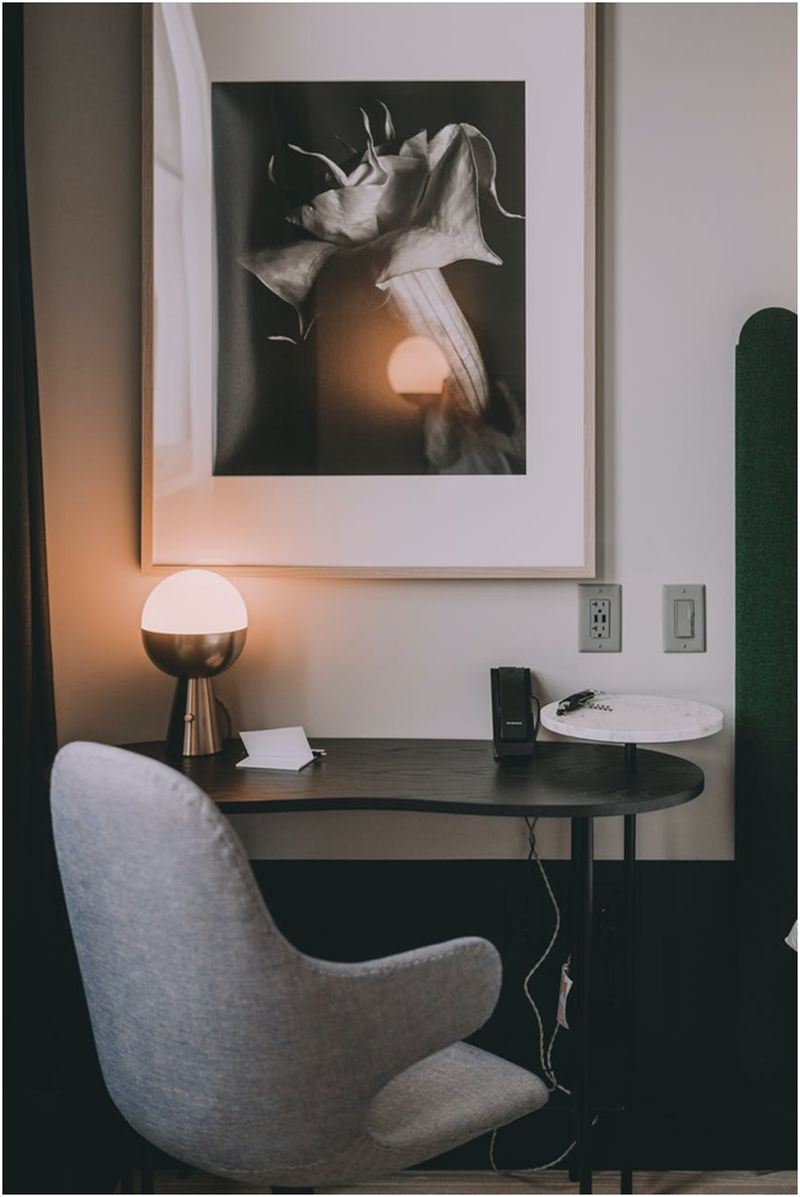 Displaying art in a bedroom is important if you want it to have the impact that you were looking for. Many people are not totally sure how to hang up artwork to get the most from each unique piece. There are some unique ways that you can display the artwork that you have chosen for your bedroom that will make these items stand out and look their best.
If you are ready to learn about the inspiring ways that you can display art, you need to read on!
Inspiring Ways To Display Bedroom Art
1. Symmetrical Displays
Using symmetry to display bedroom art is a great way to get the right items onto the walls with the right balance to create a memorable display experience. This works best if you have a series of paintings or pieces of art to display that are relatively the same size. This continuous story of art makes each wall look its best and carries the message and feeling of the art through the entire room.
You will want to be sure if you use this display method that you consider the shapes of the paintings or pieces. You might need to cater the hanging locations of some of these items to the wall space that you have to work with. It can look strange if you have one larger picture or item that you do not hang over the bed or on a focal wall for example.
2. Create Mixed Sizes
Mixing and matching sizes on a display wall can create visual interest and create a story or an overall feel that is uniform. This can really change the emotion and feeling in a room with ease. You could pick a picture of a beach scene as your central piece and then add smaller images and some shell-based art as a way to create an overall message about the beachy feel of the room.
This is just one example, and there are almost endless ways to balance varying sizes of art to create a visually interesting and relevant display that will completely transform your room. Combining sizes and mixed art mediums can make any bedroom appear like a completely new space that has a new life and emotional feeling.
3. Bright and Colorful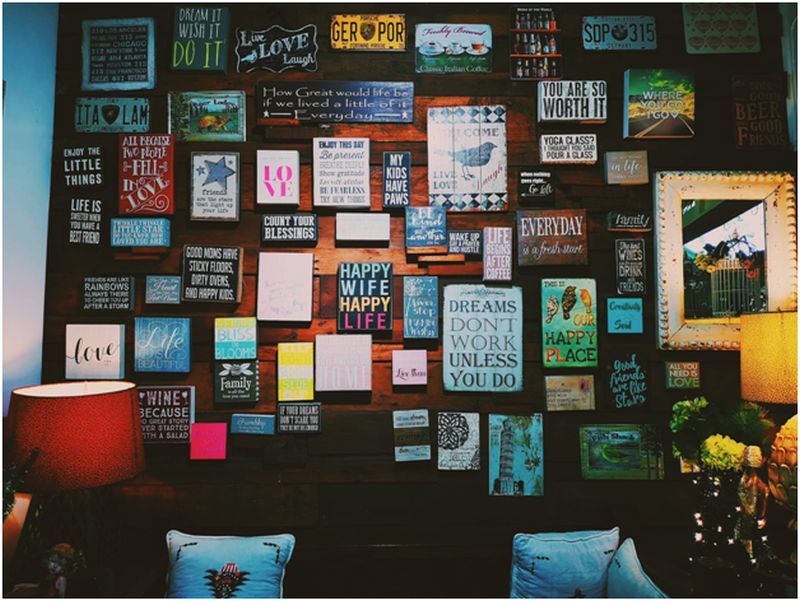 If you love bright and colorful artwork, you can use these pieces to create pops of color throughout your bedroom. Balancing some neutral tones and less vivid items and color choices against the bright pieces can make for a really visually interesting room that is full of color and design.
This works really well with graphic prints or textile-based prints and art types but you could also use this method with posters and other vividly colored art mediums. Making sure that you are not adding too many bright items can help make the colorful presentation more balanced and deliver a consistent theme throughout your room of cheery color and design.
4. Single Display Wall
Using a display wall that is the focus of your art display can be a great way to bring a specific art message into your room without covering all of the walls in art. This can be a great way to generate what appears to be a gallery-style display with a big impact. Most people place this wall over their bed, but you might have an ample space that is the perfect area for this kind of art installation.
Using a single display wall makes it easy to collect all your favorite art into one space for optimal viewing, and it can deliver a cohesive message about the items that are being shown to people who walk into the room. Art is at its most powerful when it tells a story, and you can tell a very connected tale with a single display wall that holds all of the art in your bedroom.
5. Display Select Pieces
Some people are not really comfortable with large and gaudy art displays. This is just fine as you can also select some small and tasteful items that you want to display throughout the room. This means that you can pick even minimal items that bring in some color or some feeling and add them where they make the most sense.
Inserting a few small pieces of personally important art into your living space is far more effective than you might think. This is one of the best ways to bring just a touch of personality into a space without needing to hang up a lot of art. Small and more delicate pieces bring their own feelings and emotions into a room and can still transform your bedroom into a place that offers a unique feel as soon as someone steps into it.
Bedroom Art Can be Displayed in Many Ways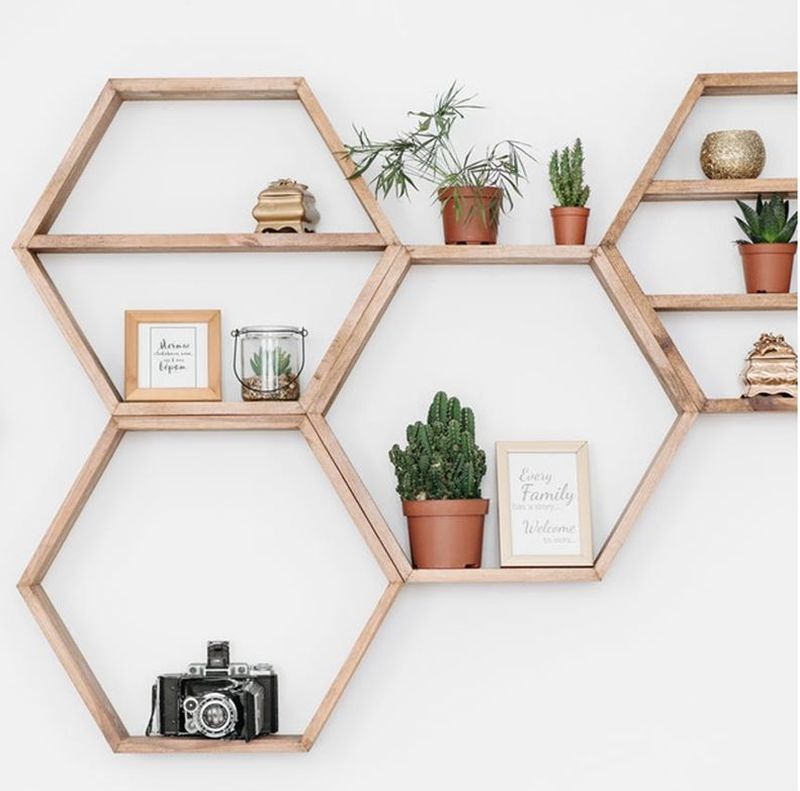 There are many ways to make your bedroom art tell a vivid and complete story. These pieces can be displayed in the best way to optimize the light or to draw the eye, or you might want to collect them into one location to tell a very cohesive story about them and yourself.
As long as the pieces that you have selected for your bedroom art display are telling the story that you were hoping to convey, they are correctly displayed for your needs. Your bedroom is a very personal space, and you should include the artwork that makes you feel most at home and speaks most to you personally in this space.
Article Submitted By Community Writer