Beautiful gardens add up to the beauty of a home. Maintaining the garden is one of the difficult tasks to do, but that rarely stops aficionados from going the extra mile to create beautiful gardens that are not just functionally useful, but are aesthetically appeasing as well. Water and fountains add a great look to gardens, and gardens often find ways to include water. Furthermore, with a landscape design visualization tool you'll get a sense of reality during the entire creation process to help you identify with the design.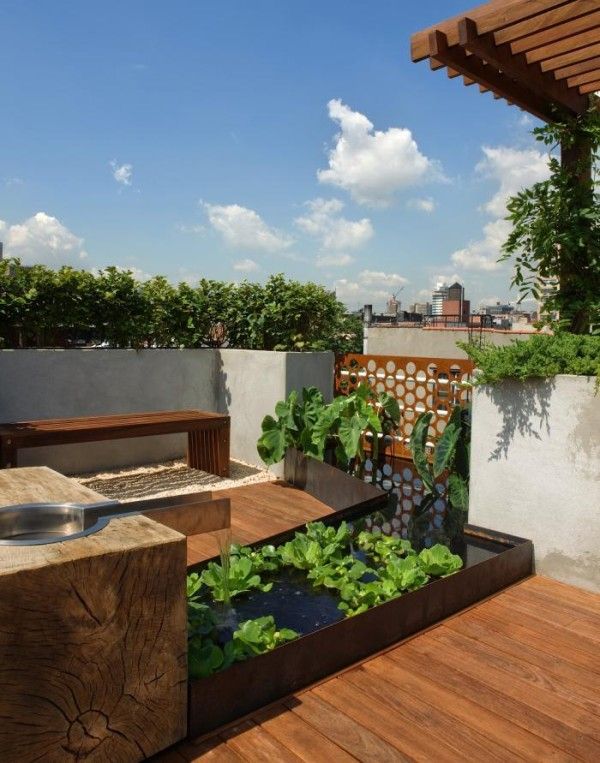 Putlab landscape design
Putlab landscape design, a Manhattan based firm created this urban roof top deck and garden. The design includes an outdoor shower and gives a modern industrial feel. It has a slight touch of Japanese forms, with the pebbles lying under the bench.  Apart from this, there is a unique fountain made of a large rough-hewn hunk of oak. Attached to it is a stainless steel basin, and a spout through which the water is fed into rusted corten steel trough.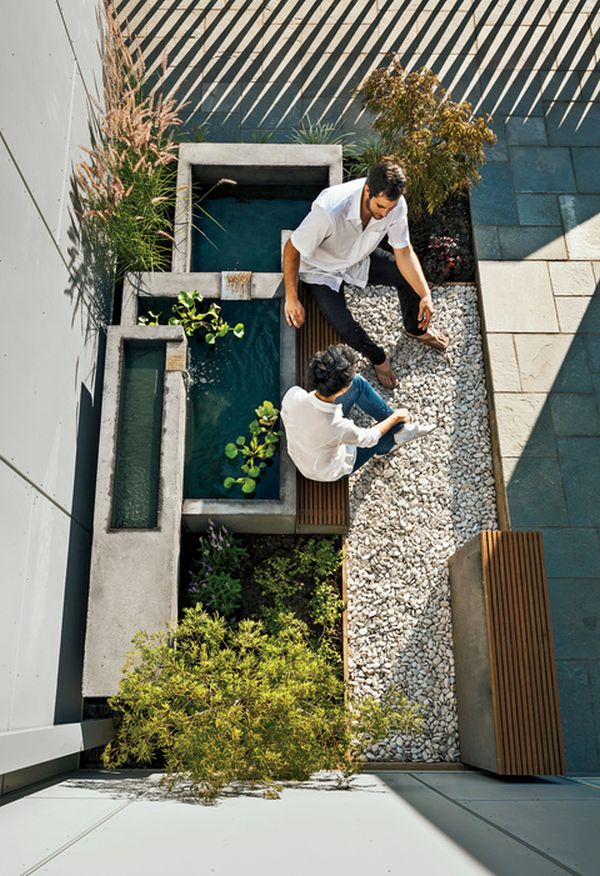 Secret garden dwell
Boston Architecture firm Howeler+Yoon has designed secret garden dwell. It consists of a micro courtyard including a rock garden and Japanese maples. It features a cascading concrete fountain with a height of 200 square feet. It has built in bench, and a fountain made of steel with water hyacinths. The stainless steel channels allow the easy flow of water with benches along the fountain providing a place to sit.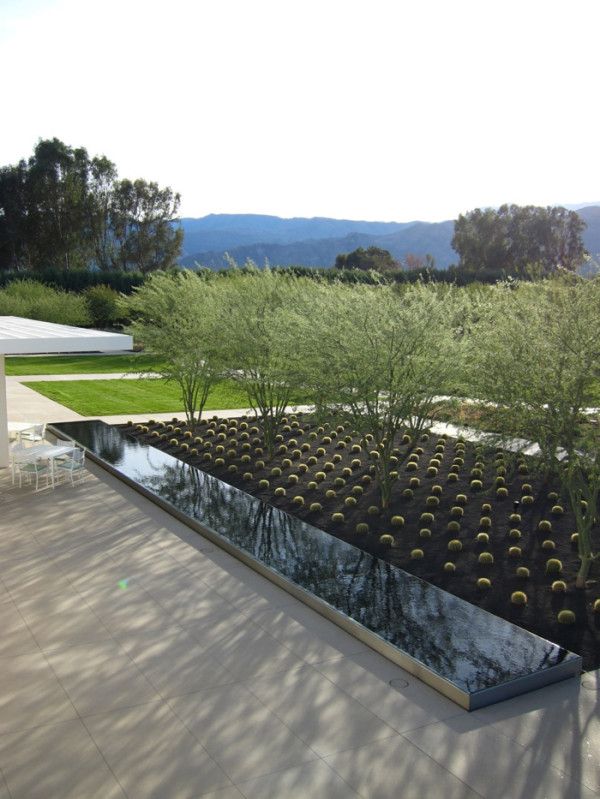 Sunnylands Center and Gardens
Sunnylands Center and Gardens was designed by Frederick Fishers and Partners, while James Burnett designed the ground part of the garden. The design inspiration was taken from "A wheat field with Cyrpresses" that belonged to an art collection. It architecture of the landscape is created in orderly and geometric manner with a neat reflecting pool in rectilinear shape decorated with paintings, towards the edges of the grounds, the design takes a more organic shape.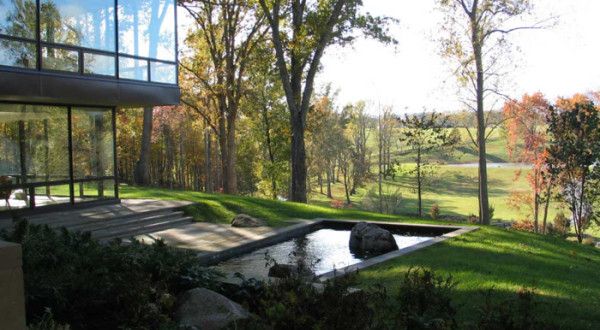 Piedmont Virgina farm
Nelson Byrd Woltz, a landscape architecture firm designed 200-acre Piedmont Virgina farm. It features a rectilinear bluestone patio and a pool bridge created in contemporary style of architecture with a glass walled house designed by Voorsanger Architects. It consists of natural native landscape of trees, and a rolling courtyard with a beautiful view of Blue Ridge Mountains.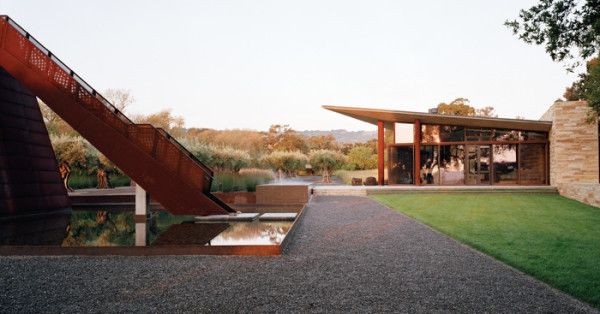 Stone Edge farm
Stone Edge farm landscape designed by the firm named Andrea Cochran Landscape Architecture. The design include an observatory spa and a stone pyramid grounded in a linear way. The landscape features a reflecting pool, lap pool in a raised form, and several bars of olive  trees.
Summary
The best to way to take care of your garden is to use the modern designing methods that not only maintain your garden without much effort, but also give it an amazing look.