Bathtubs are one of the most important bathroom accessories where every one of us loves spending ample time. You could take a dip in your bathtub to relax yourself and get some peace of mind. You can see wide range of bathtubs in market with different designs and features that are easily accessible. However, if your bathtub is comfortable and equipped with modern facilities, your bathing and relaxing experience becomes even more soothing and worth enjoying. Here is the list of top five unique bathtubs that are highly comfortable and stylish.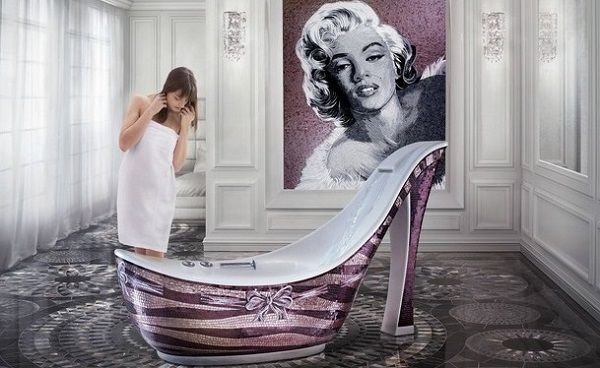 The Shoe Bathtub
Designed by Italian designer, Massimiliano Della, The Shoe Bathtub is a unique piece for those who love being stylish and fashionable. The tub is designed in style of pump shoe, which looks quite exceptional. The massive collections of these shoes Bathtub is influenced by Audrey Hepburn, the ideal fashion diva. The Shoe Bathtub is available a wide range of impressive colors and designs.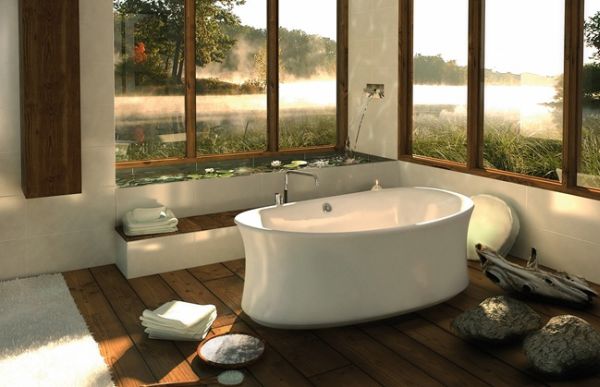 The Ambrosia bathtub
One of the commendable collections by MAXX, The Ambrosia bathtub is not less than an art piece. It is beautiful, graceful and trendy. The most adorable thing of these bathtubs is that they are well fitted with various relaxing and comfort providing therapies such as hydrotherapy, aromatherapy, chromatherapy, and air therapy. Besides, this ultra modern bathtub features an enhanced Ozonator whirlpool system together with jet massage, which will give you a pleasurable bathing experience.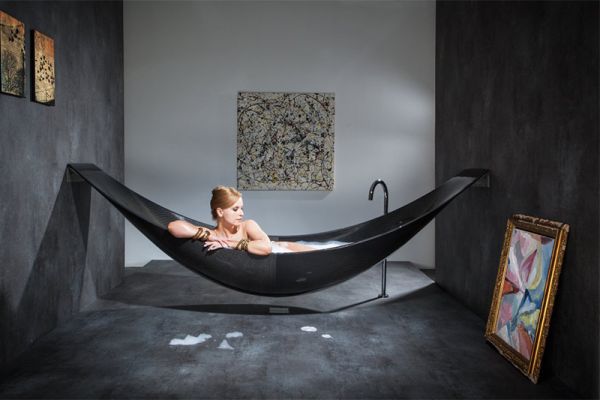 Vessel Hammock Bathtub
Vessel Hammock Bathtub is a perfect blend of Hammock and Vessel created with the aim of providing you the maximum relaxation and comfort. The bathtub is made using carbon fiber that adds to its unique shape and the foam core of the tub helps you in maintaining the warmth of your bath water. Vessel Hammock Bathtub is accessible in different colors and you can buy any of them according to your choice.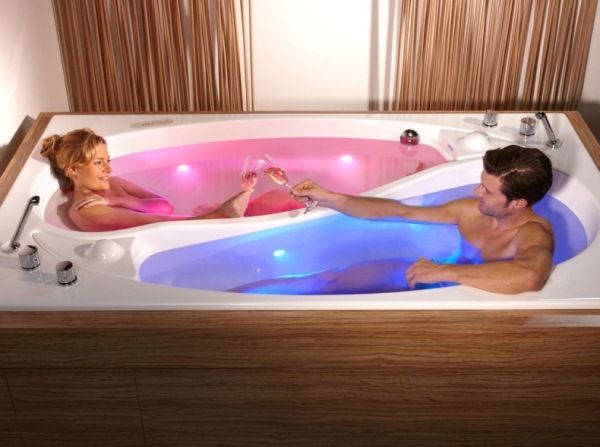 Yin Yang couple bathtub
With exceptional shape and design, Yin Yang couple bathtub is specially designed for couple bath. The tub offers a huge space for comfortable bathing and relaxing yourself with you near and dear ones. While bathing, you can also enjoy the soothing sound wave massage that will freshen up your mind and will relax your body.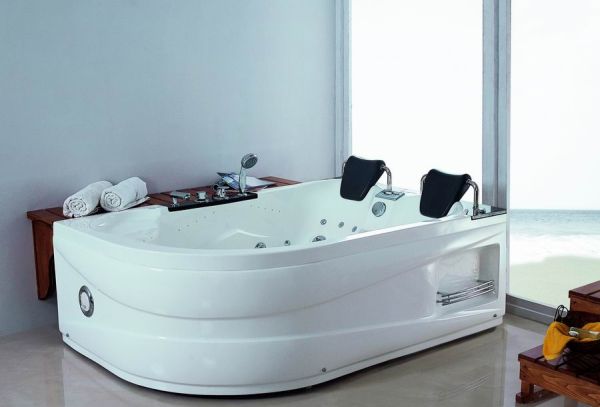 The Hydro massage bathtub
Excellent design and exceptional features Makes the hydro massage bathtub unique and different.  The bathtub is equipped with latest techniques and features that include automatic program tailoring, complete touch screen, automatic hydraulic, automatic filling and drilling, 240 nozzles, automatic rinsing and adjustable stainless steel frame. It is pretty, comfortable, and lovable.
Summary
Get pleasurable bathing experiences with these outstanding bathtubs that are specially designed with modern techniques, keeping in mind users satisfaction, need and health.