There are millions of shipping containers around the world, which have completed their life cycle for carrying cargos. They can be characterized as being cheap, are fire proof and flood resistant materials for home construction. Designers from around the world have created beautiful homes using these 'off line' containers.
Containers of hope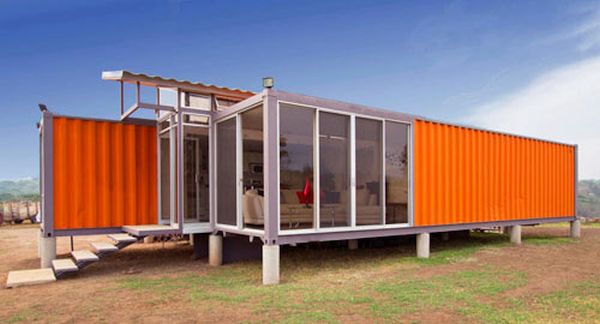 Two shipping containers are combined together to make this gorgeous home. This home equipped with modern amenities overlooks picturesque natural surroundings of Costa Rica. Benjamin Garcia Saxe built these containers of hope. The 1,000 sq feet container home is raised from the ground by concrete pillars.
Painted shipping containers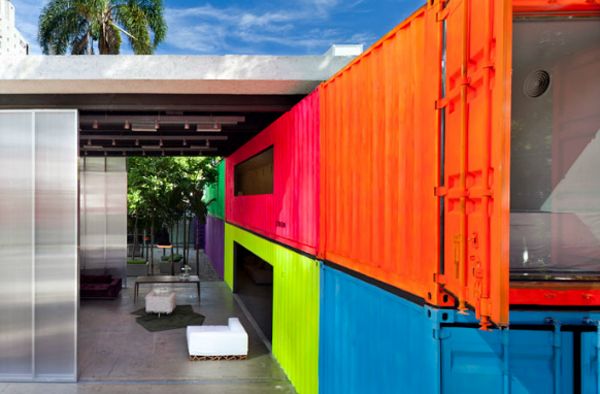 As it is evident from the name, these shipping containers are painted in vibrant colors. Orange, blue, green, pink, purple and more colors have been utilized in making this home lively. This is a huge project designed by Marcio Kogan an architect from Brazil. Containers are arranged on top of the other to overcome the height limitation of the containers.
Crossbox house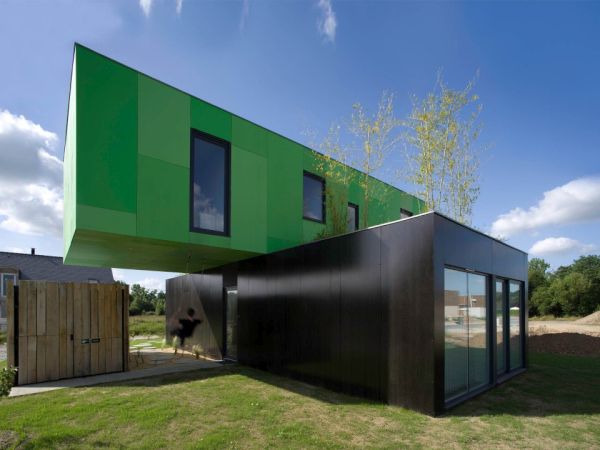 Four containers were used in the assembly of this 1,120 sq ft home. Architects from the Clement Gillet in France, build this small but beautiful home. The main focus was to create a low cost living space, along with keeping environment in preview. The home comprises of two floors, three bedrooms on the first floor and a living space on the ground floor.
Guesthouse container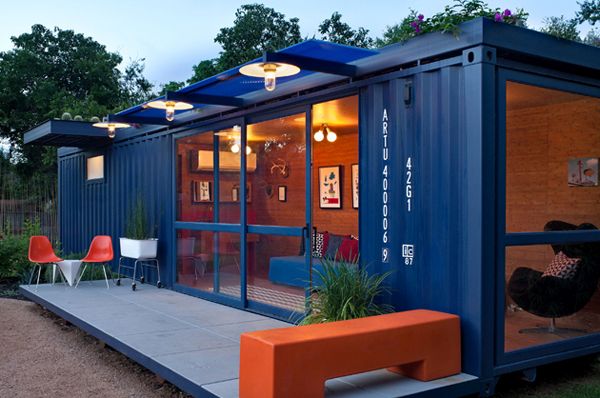 A splendid guesthouse has been created using a single shipping container. The container used is 40 feet in length and 8 feet wide and painted blue in color. The area inside this single container is just 320 square feet, but managed efficiently. Large size windows and sliding doors were created to allow maximum light to enter inside. Jim Poteet, the architect of the guesthouse used repurposed bamboo for floor and walls. The rooftop of the guesthouse container has been utilized as a garden.
Caterpillar house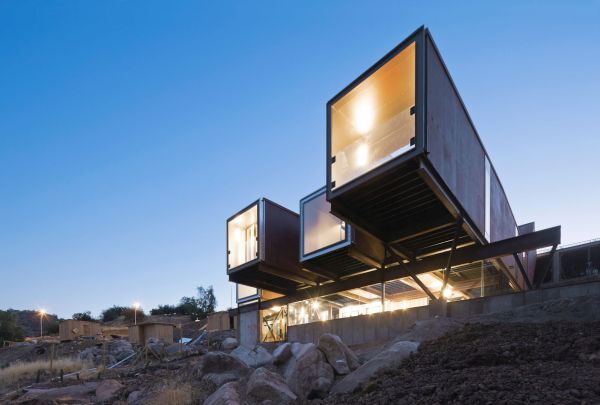 The caterpillar house was created using 12 containers on the outskirts of Santiago in Chile. The house has a massive area of 3,800 square feet. Sebastián Irarrázaval designed the house, in such a way that it utilizes the natural air to cool and ventilate the house. The aesthetics of the caterpillar house are remarkable and the design is awesome. The patrons chose shipping containers for their low cost and quick construction.
The efforts of these designers and architects have been successful in creating low cost and beautiful alternatives. Clearly, you don't have to go into debt to own a home. Anybody who comes across these magnificent homes would definitely think of owning a shipping container home, at least as an additional one.