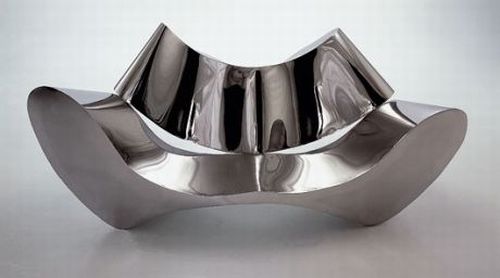 Sofas or rather couches have improved a lot lately. A multitude of designs are there in the market. One such design is the Europa. Initially when I laid my eyes on this sofa, I thought that it was some kind of mannequin that's used to display jewelry or something like that.As they say,appearance can be deceiving. The picture above is basically an English furniture designed by English designer Ron Arad.
The polished metallic furniture will definitely add to the decor of the room. The ambitious artist Arad created this design out of a horizontally divided and then truncated cone. The sofa is 218 cm long and it is made of chrome nickel steel sheet. The sofa is about 97cms high and 90cms deep.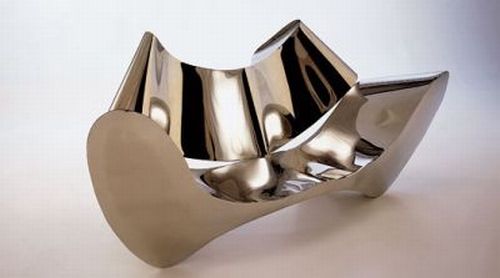 The nickel steel sheet which is only 1mm thick has been stabilized by closing all over the open edges of the cut. The seat height is approximately 32 cms. I think the English steel is definitely sturdy. Draenert is the manufacturing company of the sofa. It looks awesome in your living room and great for people who host high profile parties. Here's some info on the designer.
Ron Arad is originally born in Tel Aviv. His office is popularly known as On Off Limited. This is basically a show room as well as a workshop. Besides the Europa, he has designed a wide range of cool furniture products.