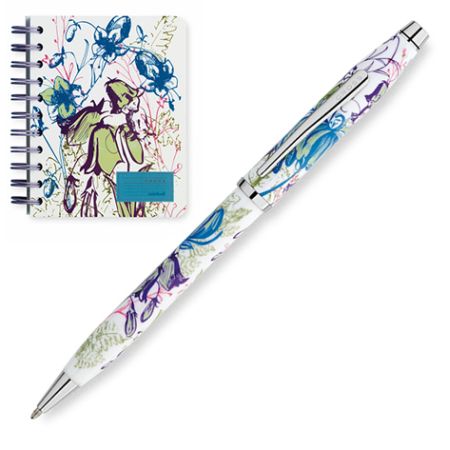 If you thought that you did not own enough to compliment your floral dresses, these pens are definitely for you.
Sporting the floral chic trend of the summer are these pens by Cross which have designs featuring the roses, bluebells and marigolds. The design of the range called Botanica is inspired by Victorian woodblock botanical prints.
Incredibly chic and highly collectible, these limited edition pens have a well-balanced, medium-diameter barrel with twist-action retractable ball-point. Polished chrome appointments and iconic conical top add to the luxury of the floral pen. Also available are complimentary matching notebooks, which have similar prints as the pens.
Reasonably priced at $65, you better rush for one as they are available in limited numbers.
Buy floral pens.