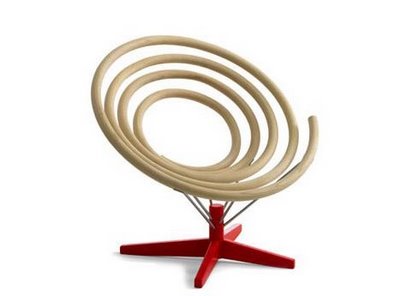 If you are looking for some classy chair than I am sure your search ends here as this would be the best for you – it's simple though very stylish.
You can place it anywhere, it will look great at any corner of your house. But the best idea is – put it in garden area and enjoy the beauty. Well it's just adorable and very comfortable without arms.

If you have some sense of fashion, you will definitely going to love this chair. Tivoli chair is designed by Frederik Mattson who recently got the 'Designer of the year' award by a Swedish magazine.