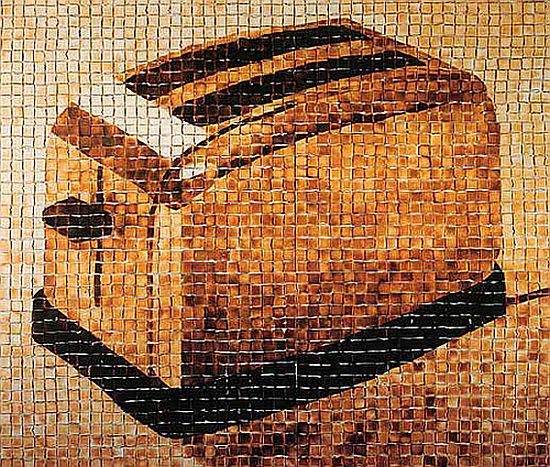 Ever heard of a toaster made from toasts? Well, a group of people, have reproduced a huge picture of a toaster on a wall completely made from toasted bread slices. The picture has a height of 4.5 meters and a width of 5 meters.
Making this picture was no cake walk and it took several days and several hands to complete it. The slices were toasted at different time frames to get different colors. Few of them were roasted till they turned completely black. Similarly, few were toasted to get dark brown or light brown color.

Arranging over 3000 pieces of toast wasn't a mean task at all, as it required help from several people to bake and organize the pieces in a specific manner. The guys had to climb up the ladder to fit in the slices at appropriate places to make such a huge picture. Let's raise a toast to all those who have prepared a toaster from 3053 pieces of toast.
Via Likecool