Crazycut stainless steel mosaic-covered furniture is simply stunning
Stainless steel furniture has been a huge part of modern/contemporary interior design. Made famous by its use in minimalist décor, the shiny material adds a visual depth to interior styles that depend on fewer items to create the illusion of grandeur. However, most stainless steel furniture is angular and defined by straight lines which makes it look painfully out of place in a more causal setting. And that is where something as unusual as the Crazycut series of furniture comes in the picture. Created by a team of expert designers from furniture retailer Phillips Collection, the series comprises of a number of quirky items including a large flower planter, an armchair small side table and two coffee table designs.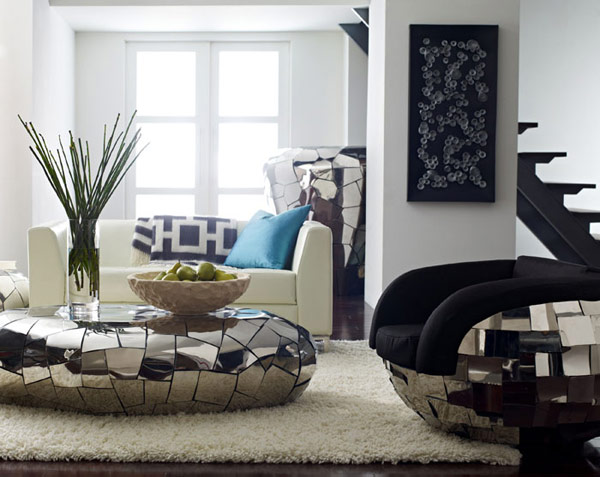 ---
What makes these items so surprisingly different from anything we have ever seen before it's the fact that all pieces come with a sort of exoskeleton fashioned from a hand-cut mosaic layer. This mosaic layer is crafted from stainless steel pieces which gives the furniture an original finish that gives them a modern and sophisticated look without looking too perfectionist.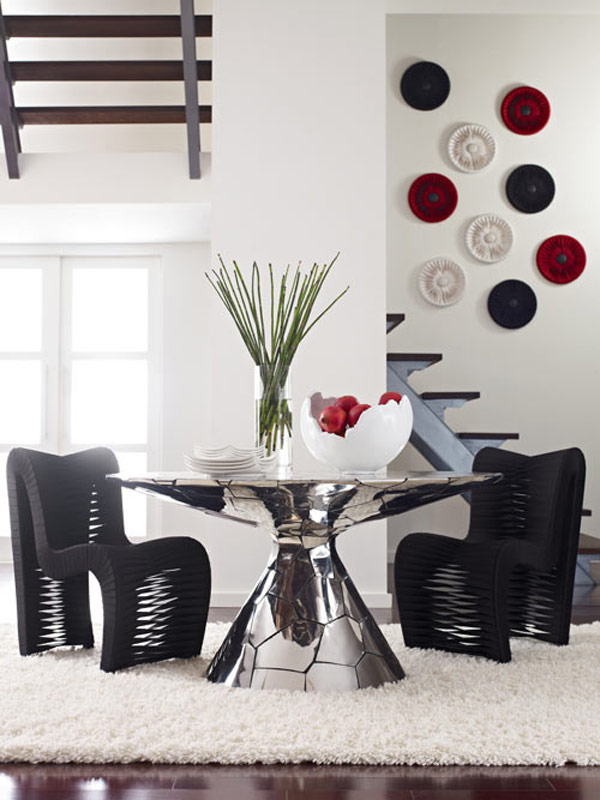 The simple allure of the stainless steel mosaic lies in the fact that these surfaces reflect light but not too much and their imperfect visage creates an interesting play of light around of them. perfect for an eclectic interior scheme, these items add a high end yet relaxed vibe to a décor which allows it to be successfully used in homes as well as restaurants and hotel lounges. The versatile pieces allow them to be used as accent pieces within more decadent décors. These can also be used a standalone statement items in extremely minimalist set ups and decorators can place them strategically near sources of light to enhance their visual appeal and overall effect.