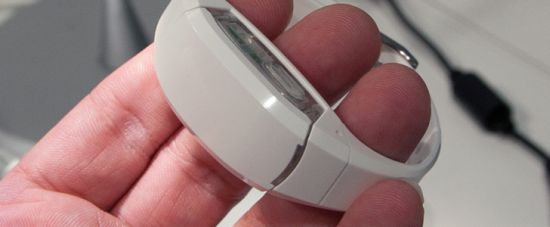 Since its inception in 1910, Hitachi has served society's needs through development of superior, original technology. To commemorate 100th year of its foundation the company has launched 'Life Microscope', the next generation of pedometer to record the microscopic details of your existence.
The sleek concept device resembles a wrist watch and is capable of recording, collecting, and directing the data to dedicated software. It documents every single moment of your precious time spent walking, resting, sleeping, playing or eating. The smart gadget can not only record but also intelligently differentiate between two major activities.
Hitachi believes the accurate information provided by the gadget can be of great help to doctors and patients in ensuring faster recovery.
Via: AkihabaraNews/GizmoWatch