You do not have to spend a fortune renovating your home to improve its value, make it more stylish or turn it into a more modern home that you'd be happy to show to company and potential home buyers. Options range from small upgrades you can do in minutes to massive renovation projects.
Here are five design tips that will increase the value of your home overnight.
Outdoor Lighting
Outdoor lighting makes your home warm and inviting even in the dark. You make the porch, patio or deck more inviting as the sun sets by putting plugged in lights around them. Strategically placed lights will accent the landscaping features you already have or eliminate the dark spots in which intruders could hide. Solar lights set along your sidewalk make the home inviting and reduce the risk of someone tripping in low light conditions, as well.
Edge Your Driveway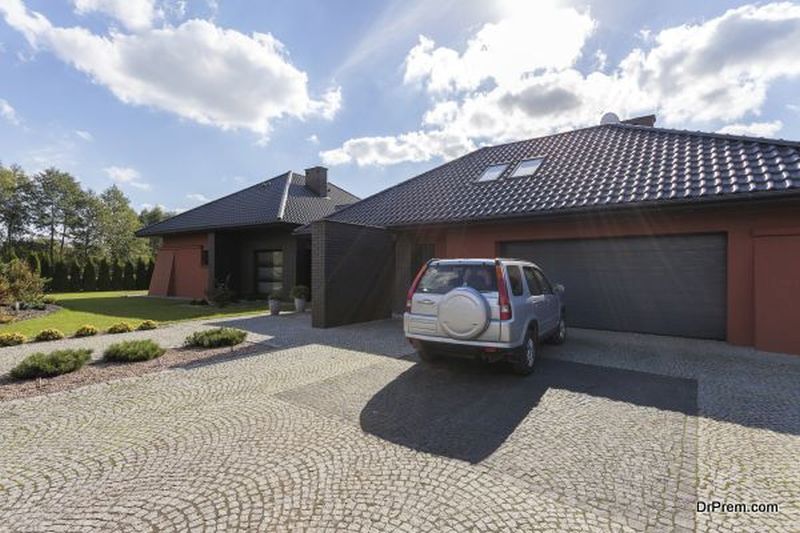 A quick way to make your driveway more inviting is to install a border along it. You can use edging materials like bricks, stone or pavers. It makes the asphalt or concrete driveway come to life for a fraction of the cost of replacing the driveway itself. A side benefit is reducing the risk of someone driving onto your lawn. Use upmarket material like granite from companies such as Kafka Granite that offers products in more than sixty colors instead of a random assortment of leftover bricks if you want your driveway to really stand out. You can also discover how hardscapes can improve your home today. There is a wide variety of options patio, decks, walkways, driveway, retaining walls and stairs. You definitely have to check this out.
Plant Flowers
Planting flowers can do wonders to make your home look far more appealing from the street. If you want to plant flowers but don't want ongoing work, plant perennials that will bloom year after year. If you don't have the right weather conditions to plant flowers but need to spruce up the front of your house, consider hanging plants around the porch or a movable planter. When your temptation is to plant flowers in dead spots in the yard, select flowers that thrive in the shade or else you'll make things look worse.
Tame the Landscaping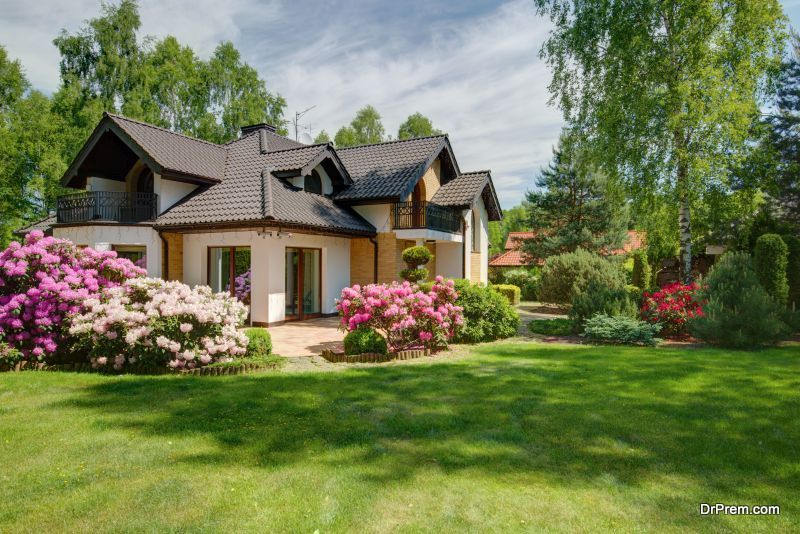 One of the fastest ways to improve the curb appeal of your home is to tame your landscaping. Pull up the weeds, edge the grass along the driveway and sidewalk, pick up the trash and toys in the front yard, take down the dead ivy on the side of the house and right-size the bushes around your home. The effort involved in this could range from an afternoon of yard work to a weekend affair. If you don't want to plant flowers in the dead spot under trees, apply mulch instead.
Replace Your Garage Door
Replacing the garage door will improve the look of the home if the current garage door is rusting, dented or otherwise damaged. A garage door with a vibrant color can make your home stand out from the curb for a fraction of the price of repainting the home. A heavy duty garage door with insulation may also make the interior of the home more comfortable by reducing thermal loss.
So, planting flowers, while taming the rest of the yard, is a great way to improve the attractiveness of your home. While garage doors are typically best replaced, your front door may be saved by simply replacing the hardware. Edging a driveway with attractive stone will make it look great and may prevent wheel tracks through the grass. Outdoor lighting can improve your safety as well as your curb appeal at night.
Article Submitted By Community Writer