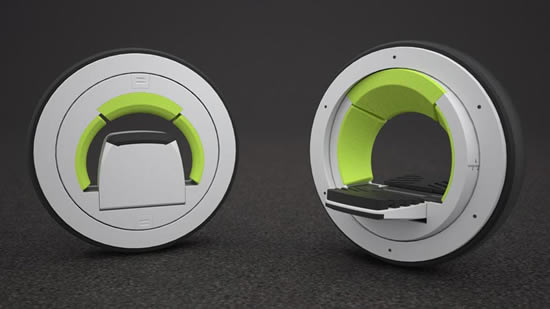 It nice to see that designing students are focusing on improving the mode of transport for the future city-dwellers. However not many such innovative concepts have seen day light yet. Ultra-compact cars and segway-like vehicles are trying to win over commuters but Daniel Julier wasn't convinced and intended to come up with something that is one-of-its-kind in the world of individual urban mobility. Aiming to free us from our dependence on fuels, batteries, electric motors or even solar energy, he has rolled out Centerskates that are powered by the user only.



Moving around the lanes on skates isn't novel at all. At recent Olympics, a special squad of guides on roller skates was trained to offer speedy services to tourists and fans during the Olympic football tournament. However Daniel's Centerskates take the cake for being small enough to carry it in your bag.


Consisting of a two ball bearings, it is also fixed with rubber edges that help to could help to walk with the skates on. Also ergonomical cushioning is provided to hold the feet in place. A pedal on the toe-side renders a more direct riding feeling.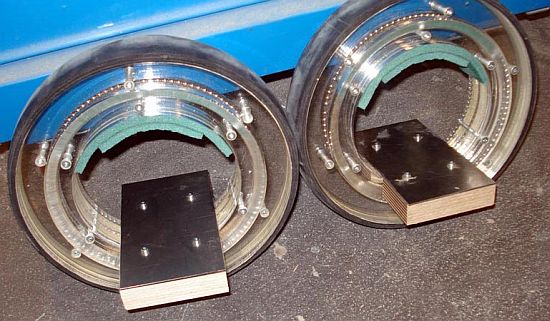 Dunno how long it will take to master balancing over these wheels. Definitely not for me, I think I will stick to my bicycle only.