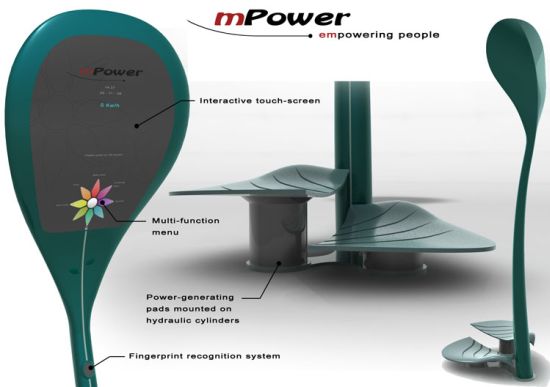 Designed by Sofian Tallal, the mPower is a radical energy-generating unit that produces sustainable electricity without putting in too much effort or resources. Presenting a plant like structure, the sustainable unit comes with a stand with two pads at the base, allowing the users to generate electricity by shifting their weight from one pad to the other every ten seconds. mPower also features a fingerprint recognition technology, powered by a small amount of the electricity generated by the unit, which counts and distributes the payment of the users by accessing their account at mPower Collection. The unit can be customized to accommodate the physically disabled, so everyone could play their part in supporting and sustaining nature and environment. Users may enjoy music, access latest news and do various other works, while generating electricity.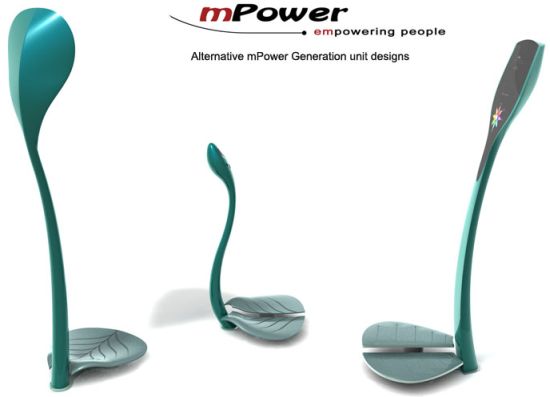 Design Status:
mPower Generation is a concept human powered design that will solve all the electricity or energy problems, when it comes into production.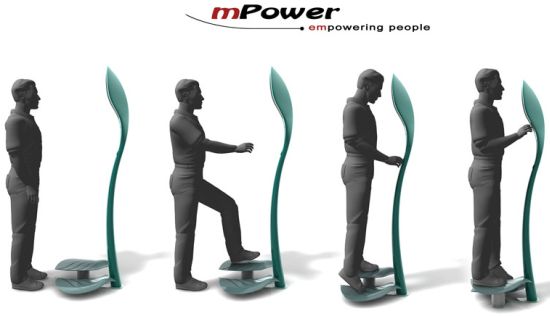 Usability:
mPower Collection not just generates sustainable energy, but it also helps the users to earn their livelihood without even disrupting their day-to-day activities or lifestyle. Moreover, the unit is as flexible as it can be installed in any place – in homes, casinos, gyms, phone booths, internet cafes and so on. In short, mPower offers endless possibilities of generating sustainable power for daily and future use while improving the lifestyle of the masses.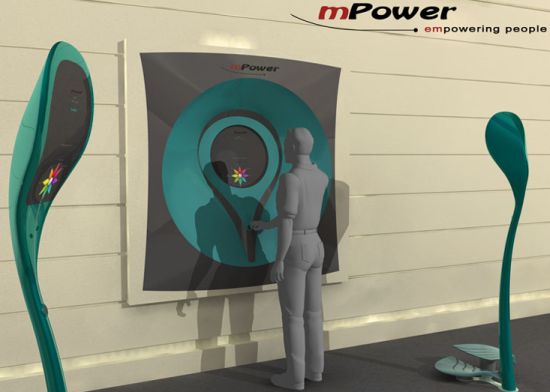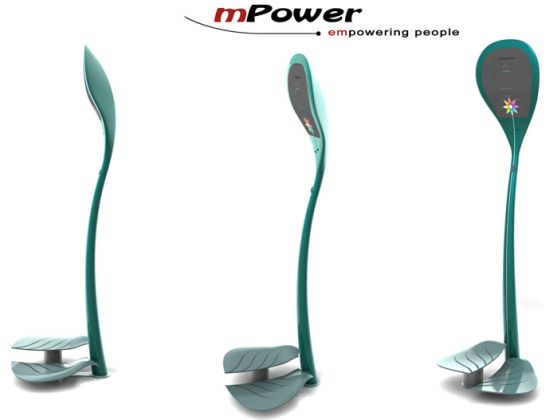 Via: Ecofriend