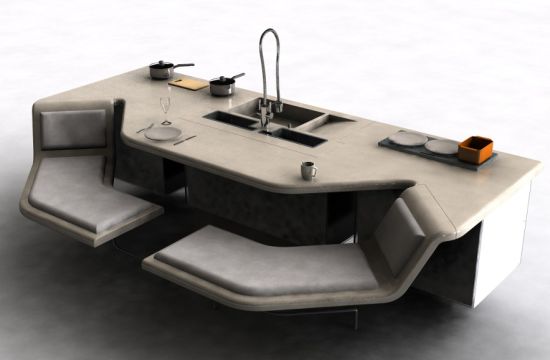 Designed for Miele, the "Nexus" by Irish designer Claire Regan is a kitchen concept that encourages multifunctional activities and allows maximum efficiency within the limited space. Designed to facilitate all the activities of a modern kitchen, the Nexus comes integrated with a sink unit, waste management system and herb garden, together with induction surface, Ultra-sonic dishwasher unit and lounging/seating area. It allows people of limited strength to cook while seated and becomes a dining table for a small family.

The sink unit apart from the traditional deep sink, with "pot filler" tap on a long hose, also includes a shallow, sloped sink with a slot to drop vegetable peelings directly into the bin for compostable waste underneath. In addition, five waste bins, including non-recyclable kitchen waste, recyclable paper, recyclable cans, recyclable glass and compostable waste, of equal width trashes all the kitchen or even household waste in a sustainable manner.
While the Ultra-sonic dishwasher eliminates need for harsh detergents and copious amounts of water as it produces ultrasonic waves in water that in turn create cavitation bubbles to do the dishes in a more hygienic way. Moreover, ultrasonic washing can also be used to remove 99 percent of leftover pesticides from fruit and vegetables.
The Nexus makes full use of space available, as parents can help their children with homework or even entertain guests on the semi-hexagonal seating area without taking a break from cooking. The seating can comfortably accommodate two people lounging and two seated upright. If this is not enough, the Nexus incorporates Miele oven and storage for your utensils and other kitchen accessories.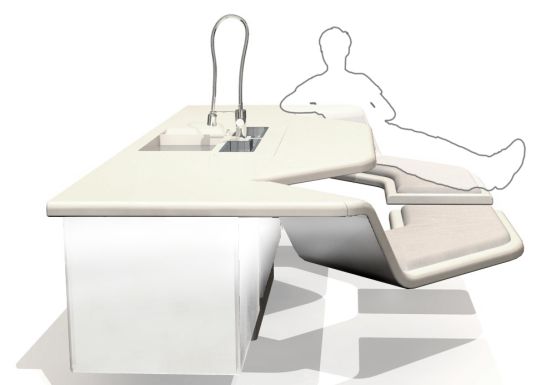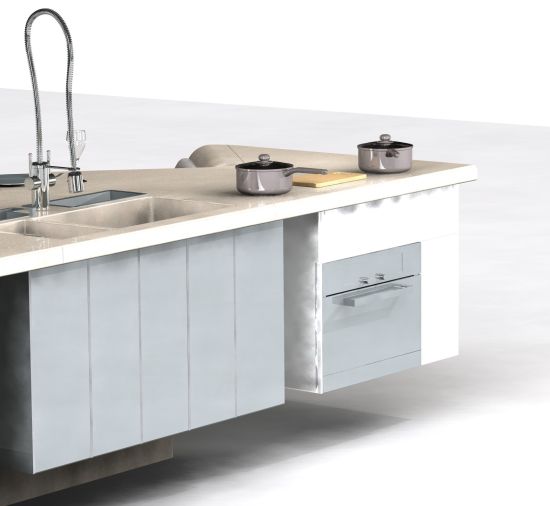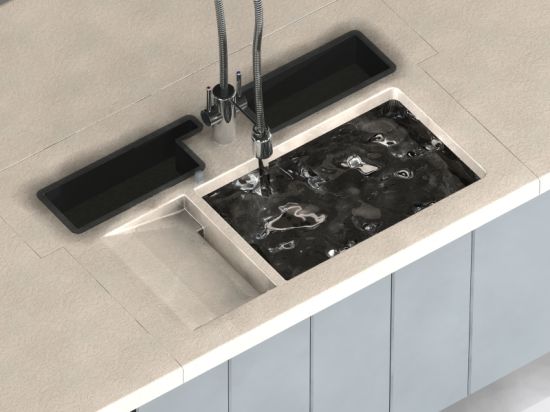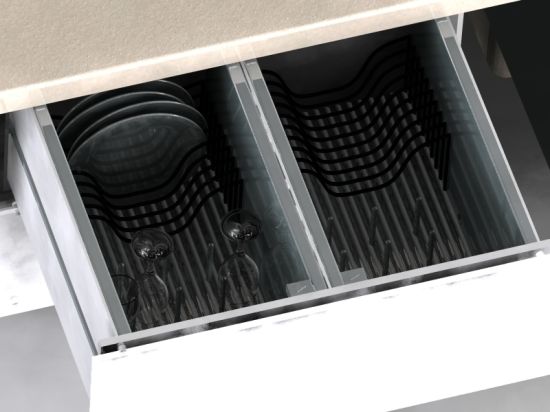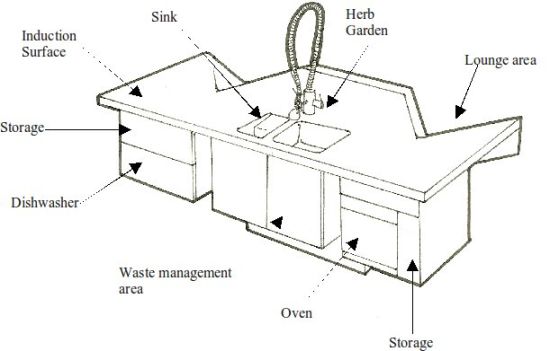 [Cheers Claire]