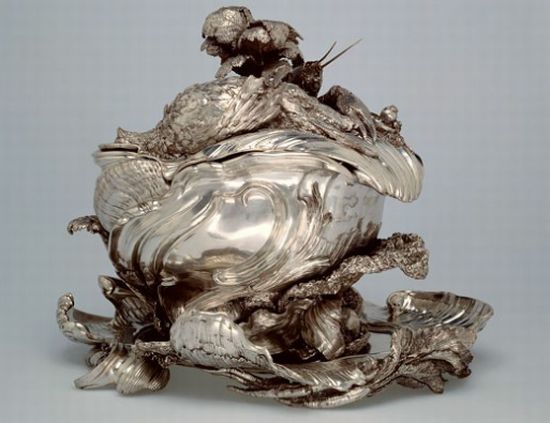 Rococo, a style of 18th century French art and interior design, seems to be enlivening once again, with the glimpses of some centuries old masterpieces at the Cooper Hewitt, National Design Museum kept all its admirers awe-struck with its charisma. This culinary showpiece was made between 1735 and 1740 by craftsmen under the direction of Juste-Aurele Meissionier, also known as the father of the Rococo.

It's a gourd vase, supposed to be a creation of 1730, by Emile Galle of France. It's believed that this decorative style caught fire in Paris and reached the colonies of North and South America, even.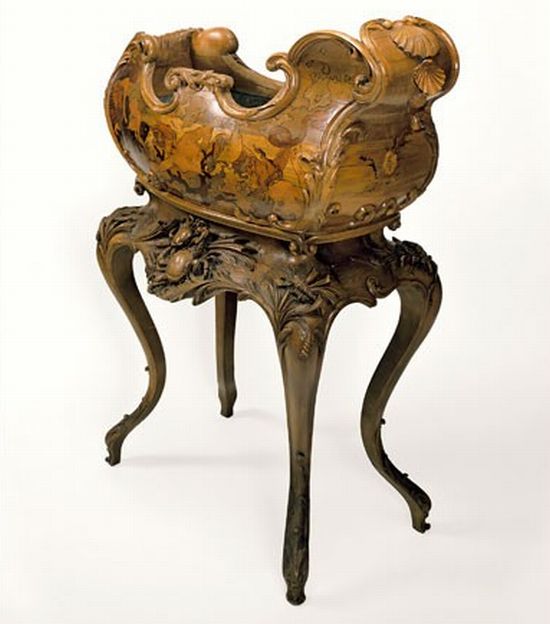 It's Flora Marina, Flora Exotica," a jardinière by Émile of France. This decorative piece where spices up the grandeur of interiors, could be used for keeping jewelry, mirrors, snuffboxes, as well.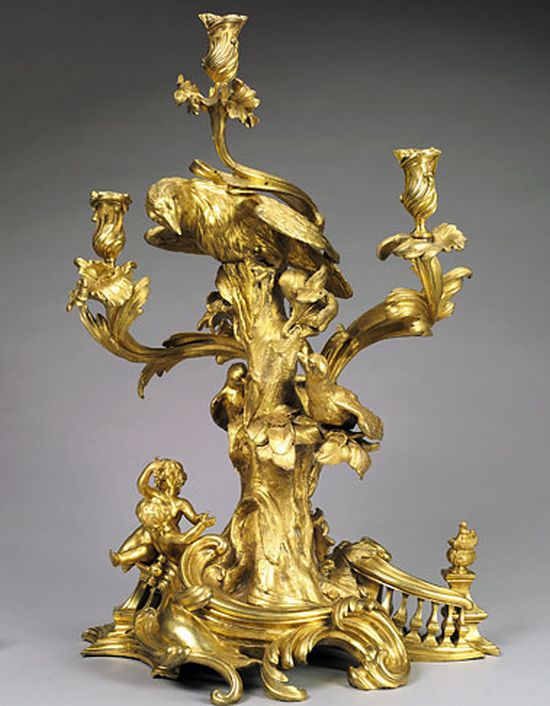 Jean-Joseph de Saint-Germain has designed this creation of gilt bronze around 1750 borders on surrealism. It's basically a Candler, which you can count among one of the luxurious masterpieces of 18th century.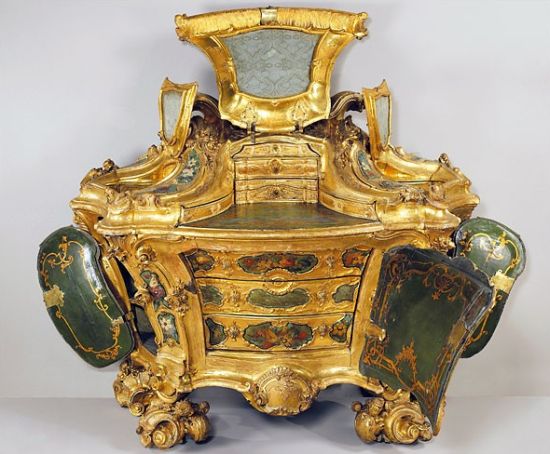 This throne like object is nothing else but a Venetian writing desk, covered in gold-leafed shells, leaves, scrolls and many other unidentifiable devices. Floral bouquets painted on its door panels, make us count it among quite rarest masterpieces, one could have.