With the advanced technology, we are progressing to a world where taking a day trip to space is not far. The engineers are coming with new challenging concepts that will soon revolutionize our lives. Technology has made us a master of the world by just push of a button. Following are a few examples that will give a glimpse of our future.
Zero Helicopter Concept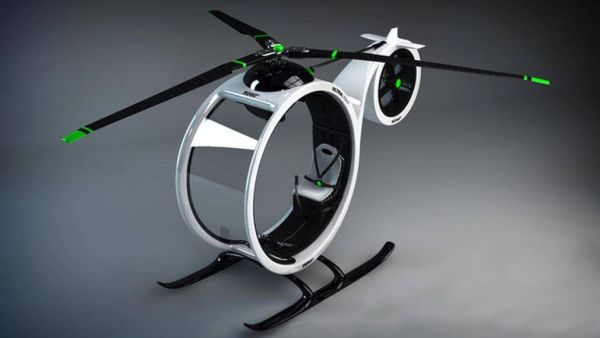 This single seat personal helicopter is no ordinary chopper, it is designed to solve the traffic problems that we face while travelling. Spanish designer Hector Del Amo has created this simple and sleek helicopter that has a shape of zero. Zero helicopter is only a concept for now but hope it will make into a real world very soon.
PLC28 Chopper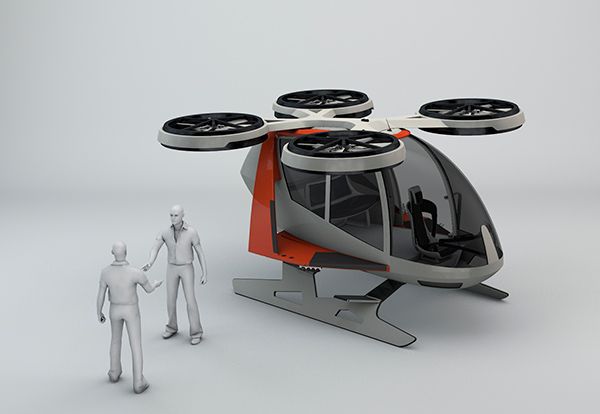 The PLC28 is a futuristic helicopter designed for the maintenance of power lines. It will reduce the danger of climbing up the ladder to the top of power lines and will provide a safe platform for technicians. PLC28 has multiple rotators that help in maintaining more stability during the flight and is based on fly by wire system further guided by GPS.
Hybrid Helicopter Concept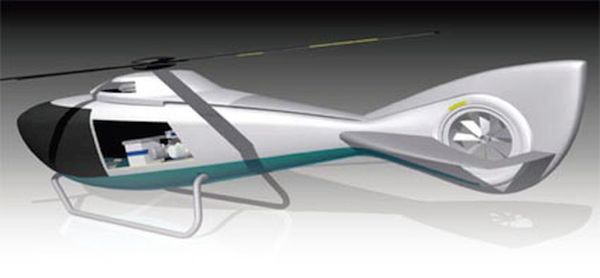 European Aeronautic Defence and Space Company at Berlin Airshow presented this Hybrid Helicopter Concept model. It has a diesel hybrid system that occupies numerous diesel electric motors. By the hybrid propulsion technology fuel emission and consumption can be reduced. The rotator blade lowers the noise level and the safety features are improved.
Mosquito Helicopter Concept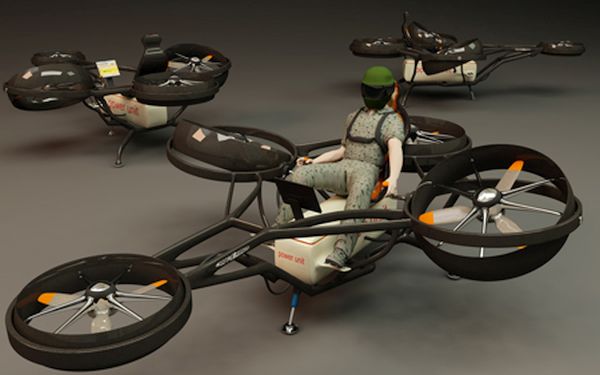 Mosquito Helicopters by Cikaric Dragan is quite a complex design to understand. This futuristic helicopter concists of powerful electric motors that in result generates high speed. With the help of levers pilot can rotate the helicopter according to his need. Mosquito helicopter has a computer system in it that gives the pilot information of emergencies and other important stuff.
Hummel Helicopter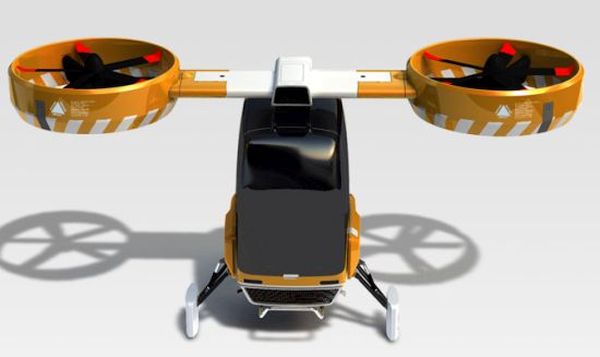 This folding helicopter is designed by Daniel Kocyba is a two seater that will give relief in emergency transport. The design of Hummel improves the aircraft performance to be more efficient and due to the main tail rotor design fuel consumption is reduced. The side wheels of Hummel and its forelegs can be folded flat during the landing.
These futuristic aircrafts have given us an idea of what our future helicopters will look like. Each of the above helicopter is unique and is designed from a eco friendly perspective. These amazing helicopters have best advanced engines to extraordinary features.