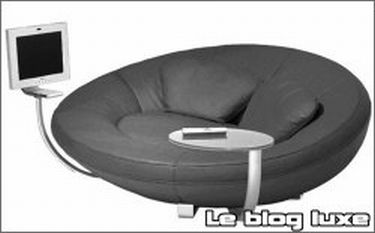 When winter steps in, the only thing I want is just get into a cozy warm bed and be lazy for the whole winter season. Really it's so relaxing in cold days and nights to stay in the bed if all the needs get fulfilled there. But practically it is not possible for anyone as everyone has some work or the other to do.
At the same time when you come back home and want to get a warm and comfortable place to get into, you have to start the room heater so that the room as well as the bed gets warm. And then the only choice you have is to curl up in your blanket, which is possible if you are alone.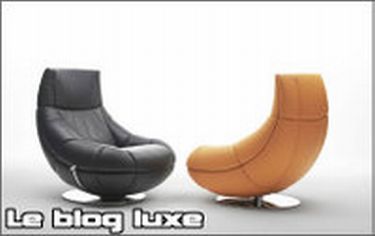 Let us change the whole monotonous situation a little bit and make it look classy and dignified. For the luxury lovers there is good news, De Sede has introduced a beautiful designed sofa that has absolute comfort beyond doubt. The oval shaped sofa is designed in such a manner that when you fit in yourself, you feel like your mother is holding you in her arms.
So, if this really happens and that too whenever you want, how will you feel like? This sofa, DS152, is designed for two and there are two branches like attachments, where you can place a small table so that and you don't need to leave your luxurious sitting for small needs.
On the other, you also have an option for separate sofas or armchairs, DS166, for two or more people. All are made up of leather and feel like heaven when you sit on it and you don't want to leave it even for a moment. You can sit quietly or rotate on it and enjoy. The ultimate idea of this sofa is to give you complete relaxation and comfort.
Via:Trabslate