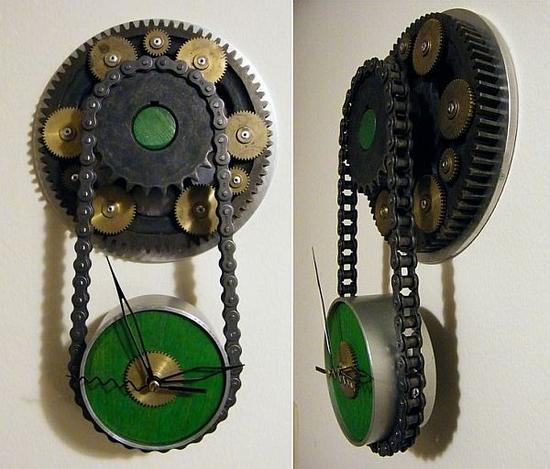 Deciding to dump your old clocks and watches? Well, after reading below you will treasure them, and also all the gears of vintage machine like new. Looking like a vintage wall clock and picturing an uninterrupted sweeping movement, the Steampunk clock is made out of waste.
This clock painted in green has birch plywood facade and an air cylinder tubing body from PHDinc. While the aluminum plate fitted on the rear comes from PHDinc, the great equipment fastened on it was got from Huth Maching shop. Wal-Mart I's motorized warehouse racks were approached for the #40 chain and sprocket.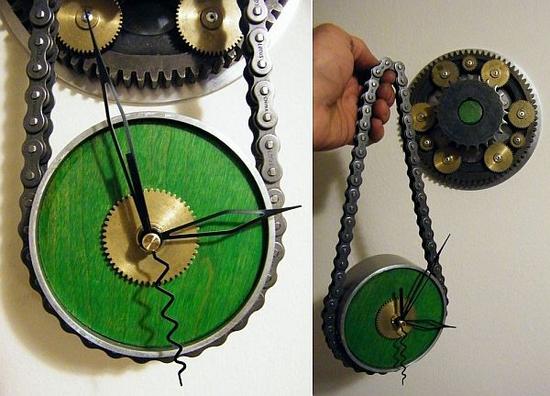 Weighing 9lbs and measuring 8″ is its main clock body with the gears. When the whole piece is suspended, it measures 14″ while sticks out 3 1/2″ from the wall. Since it weighs a little on the heavier side, make doubly sure that the screw is strong enough to take its heaviness.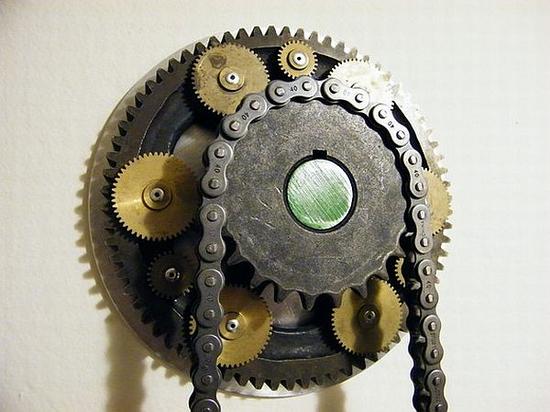 Via: etsy