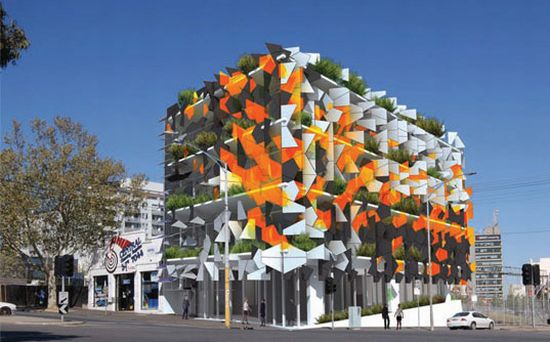 The "Pixel Building" by Studio 505 Architects may look like one of the craziest architectures you have ever come across, but the new Carlton Brewery office embodies all the ingredients of green construction required to sustain the environment. Claimed to be the first carbon neutral office building of its type in Australia, and possibly the world, the $6 million building integrates numerous sustainable features, including PV panels, wind turbines and carbon offsetting, enabling it to produce more energy than it consumes.
Moreover, the four-floor architecture includes an ozone-free absorption heat pump chiller, together with a grass roof covering and a reed-bed system to filter gray water and shade the windows. Controlling the workstations individually to flow fresh air, through a raised roof, within the office, the Pixel Building also features concrete ceiling slabs to provide radiant cooling. To quote Daniel Grollo, CEO of the Grocon development company,
Any carbon emissions used in the building's ongoing operation will be offset by renewable energy from large photovoltaic panels on the roof, as well as wind turbines.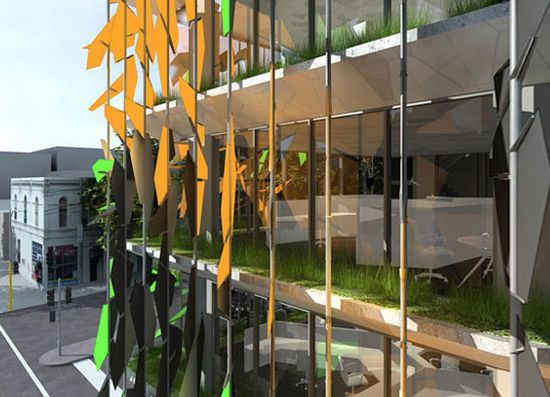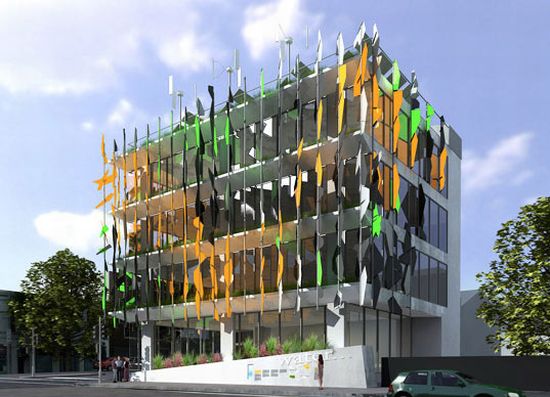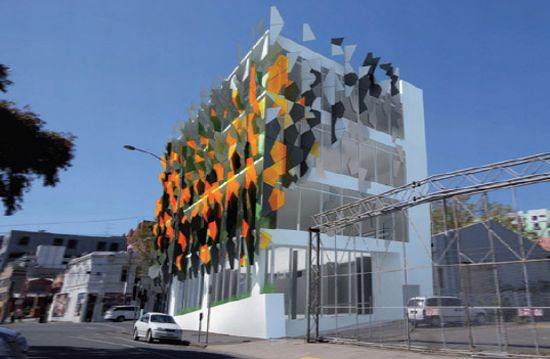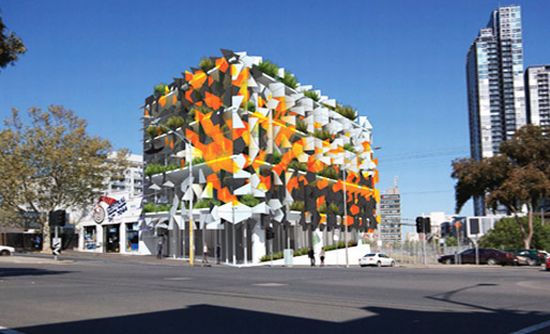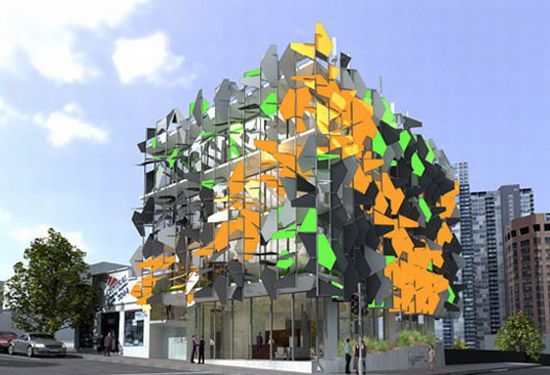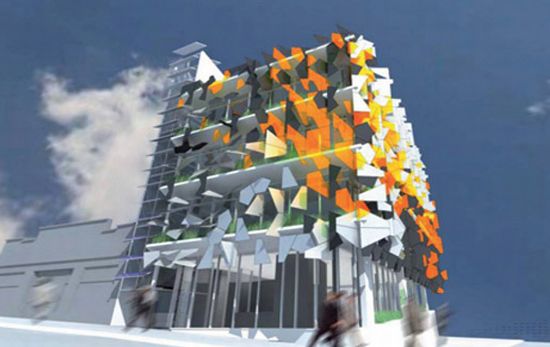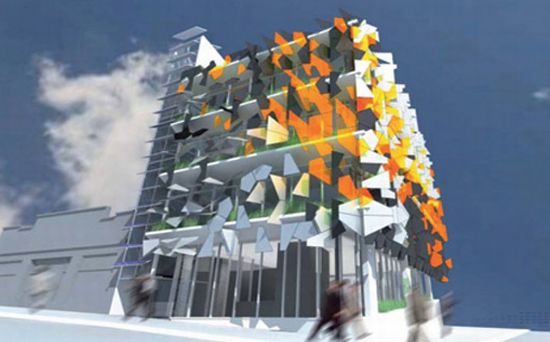 Via: Pixel Building/Inhabitat