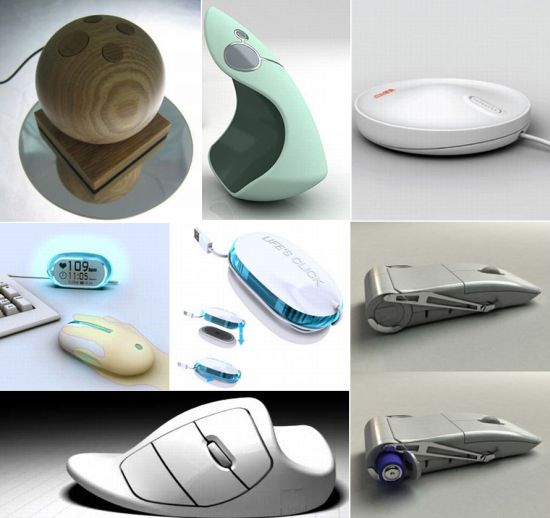 Sometimes, you don't want a mouse that looks like a mouse. Over the last few years, industry giants and product designers have shown a range of interesting computer mouse designs that open a whole new dimension to navigating your computer world. For a device that is to be used so frequently, ergonomics is the major concern and designers leave no stone unturned to address the same. Here, we have compiled a list of some weird and wonderful mouse designs that aim to give users a whole new experience of working with a mouse. Some of them are already on the shelves, while a few are concepts and mods. Hit the jump to see them.
• City Mouse and Village Mouse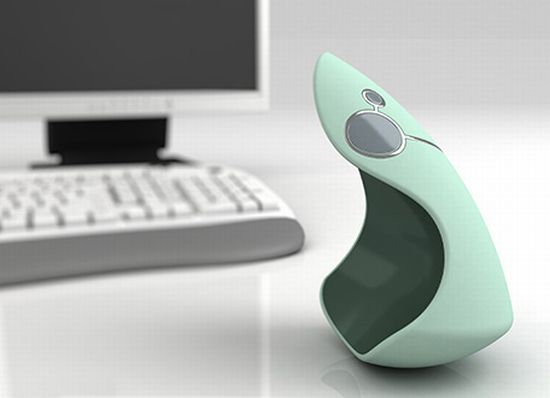 Shaped like an irregular rock, this design claims to map the intuitive movements of the user as input. These are utilized to manipulate 2D or 3D objects in virtual space of the computer. More here.
• Logitech MX Air Mouse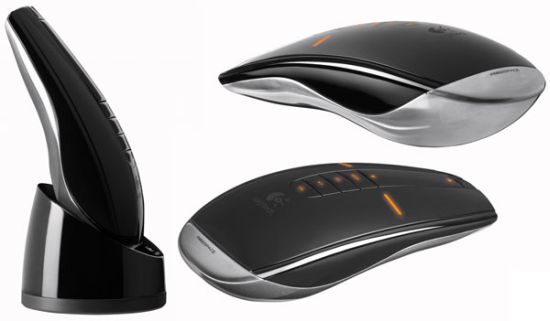 Call this one a floating mouse. Beautifully designed, the Logitech MX Air Mouse works on simple gesture-based commands and is designed for people who want to take full control of their media content, i.e. photos, music, videos etc. More here.
• Bud Ceramic Mouse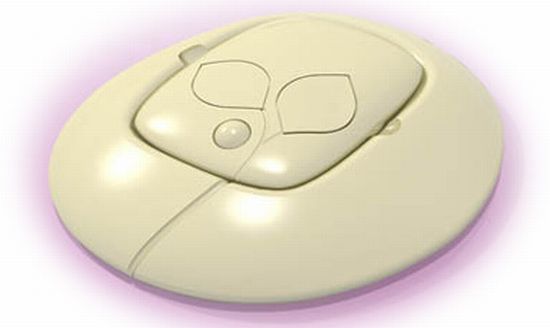 Rhys Hale describes this flowery Bud ceramic computer as a ceramic concept product which presents a unique tactual and personal interaction with your home computer. More here.
• Jupiter mouse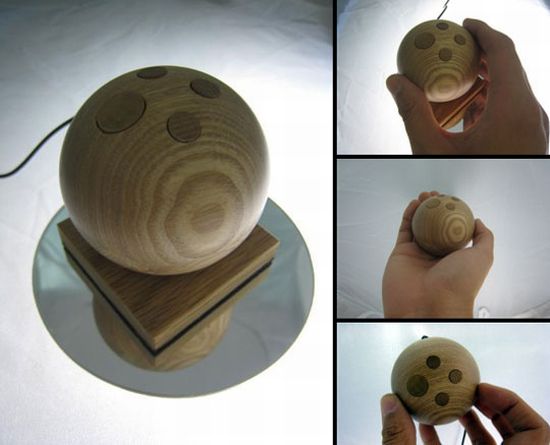 The Jupiter mouse is aimed straight-forward at the eco-conscious fellows who want to go green in every possible way. The eye-catching mouse has been named so for the wood grain swirls and and clicker reminiscent of the planet Jupiter. More here.
• Alien Mouse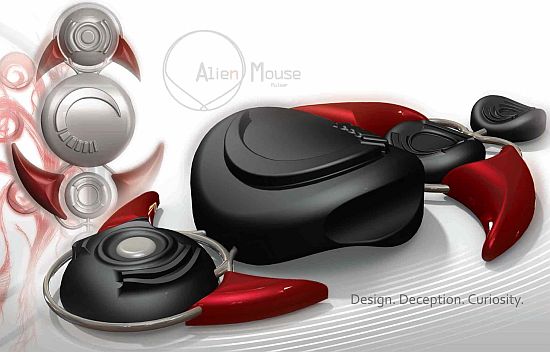 Staying true to its name, the Alien Mouse is designed to mold to the user's hand and thereby prevent RSI and reduce stress. It vibrates and relaxes the muscles as one continues the heavy duty clicking. More here.
• Felt Mouse Concept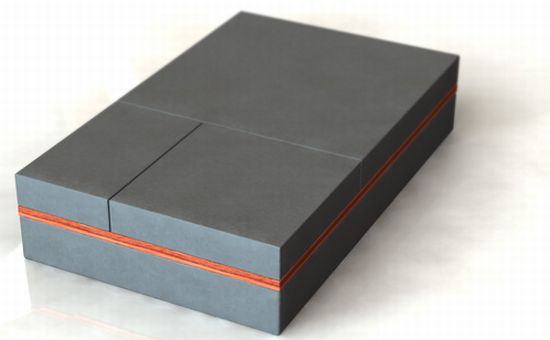 This wireless mouse is made from natural wool felt and laminated bamboo ply. The felt's softness and playability makes the mouse comfortable without looking cartoonishly ergonomic. More here.
• Body Mouse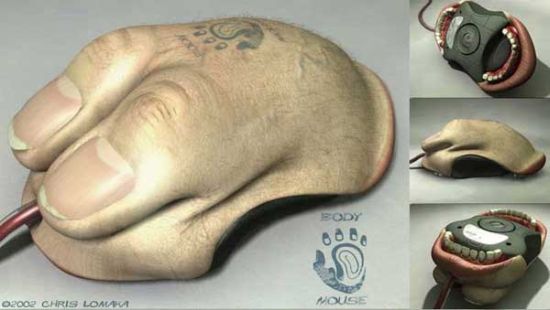 Designed by Chris Lomaka, the Body Mouse is really creepy.
• Coffee Mug Mouse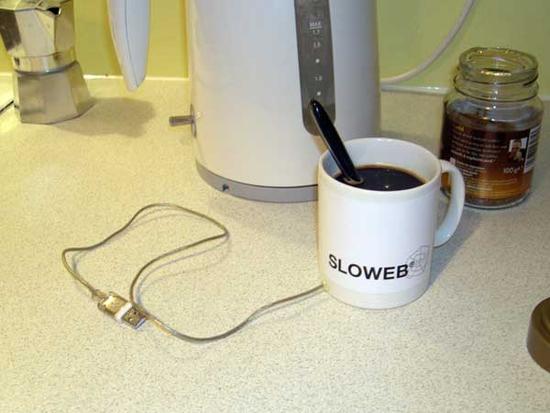 This coffee mug doubles as an optical computer mouse.
• Jelly Click mouse concept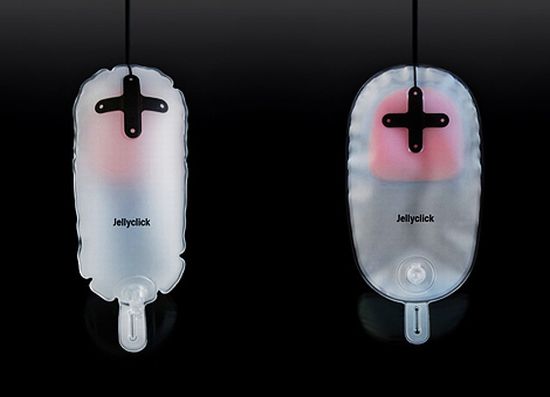 Now, that's one funny mouse. The Jelly Click inflatable concept mouse could be carried anywhere with ease. More here.
• Memory Mouse Concept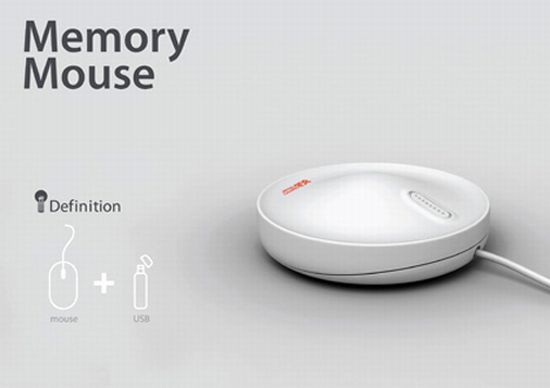 Memory Mouse has such a compact form, controlled by only four fingers. This design will lessen the contact surface to provide hygienic condition and also make your bag lighter than ever. More here.
• Clamshell Mouse
The conceptual mouse by the Asian designer is finished with a soft material similar to silica gel and support rods. It also features two steel buttons that lock and unlock (by pressing the buttons together) the support rods. More here.
• HandshoeMouse
The HandshoeMouse fits like a glove on your palm and is a plug-and-play PC gadget featuring 2 buttons, scroll wheel, support for all operating systems and connectivity via USB 1.1 and USB Type-B. More here.
• Contact Lens Mouse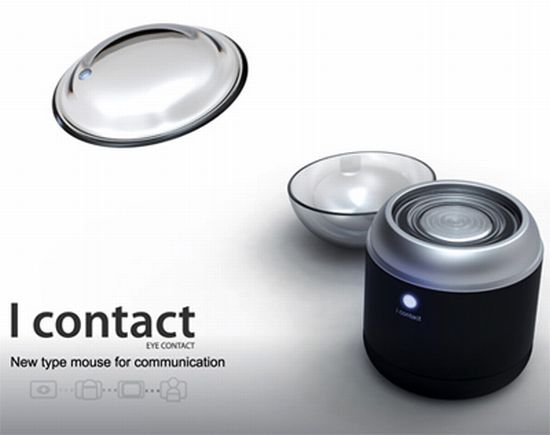 Imagine if you could control your mouse cursor only with a blink of an eye. With I-CONTACT, it could become a reality. More here.
• Heartbeat Indicator mouse
The Heartbeat Indicator is not only a mouse, but also is an indicator for the user's health when the user is using it while working. More here.
• Road Mice
It's a toy car! It's a mouse! It's both. The design enjoys the look of a replica automobile and the functionality of the best pointing devices on the market. More here.
• Grenade mouse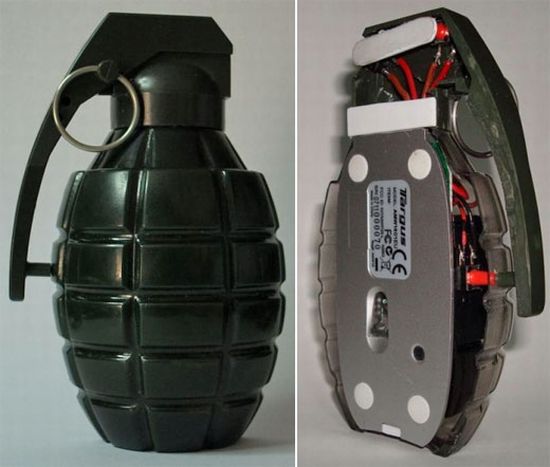 Here is yet another weird design. I will never ever think of using this hand grenade mouse.
• Boob-powered mouse
A torso mouse can make a geek smile.
• Wireless 3D Finger Mouse
Wear it on your finger and control the computer navigation. Isn't it smart?
• Steampunk Furnace Mouse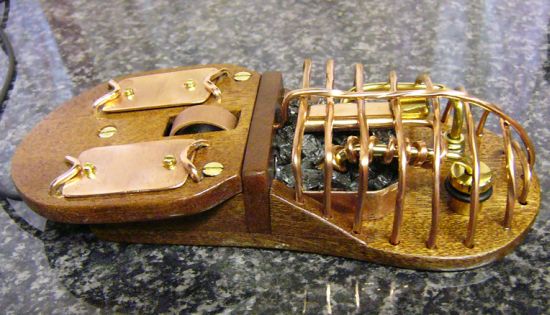 Here is a treat for the Steampunk obsessed!
• Jake's Steampunk Computer Mouse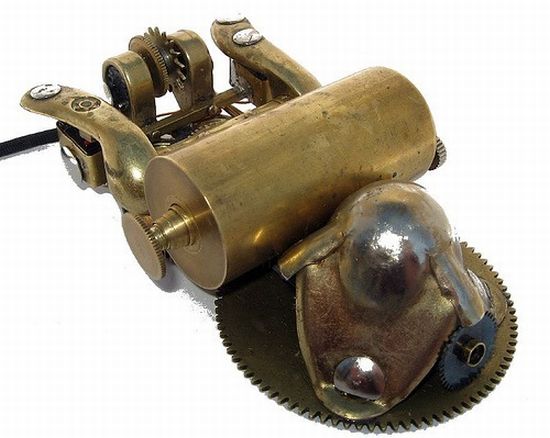 Here is one more for the Steampunk lovers.
• Adesso USB Numeric Keypad and Optical Mouse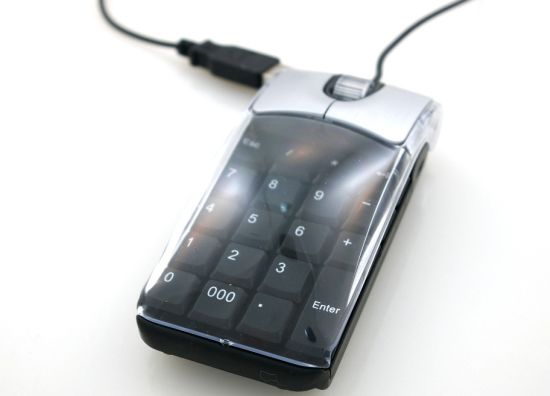 The Adesso 19-Key USB Numeric Keypad and Optical Mouse, like the name says, is a number pad and mouse in one unit.
• Super-Slim USB Mouse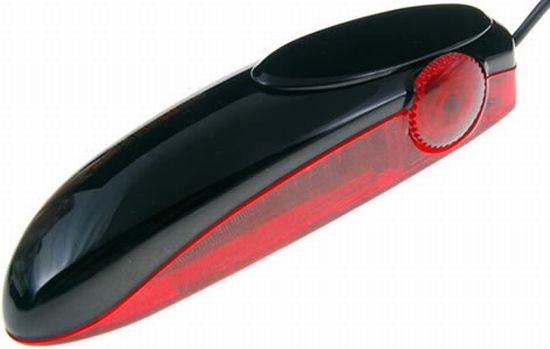 This black and half-transparent red USB mouse is equipped with an 800dpi optical sensor. So sleek and sexy!
• Mouse Mouse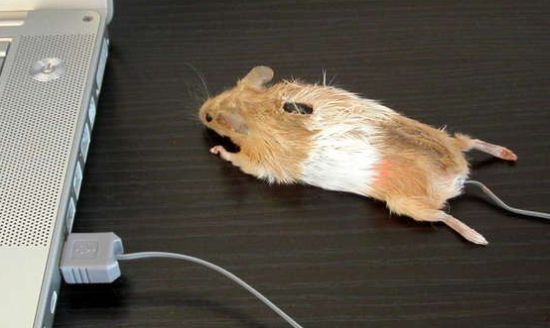 It's one funny mod from Instructables. A mouse for those who want to get the real feeling!
• Jose E. Rivera's computer mouse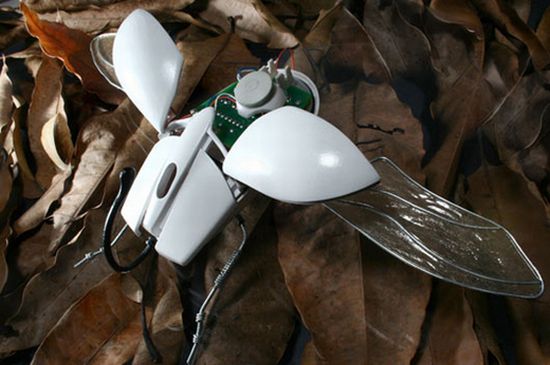 A concept mouse with the wings unfurled!
• Simtrix Swiftpoint Mouse

The mouse does not require a flat surface and was designed to be held between the thumb and index finger, targeting multimedia and notebook users in mind. More here.
• Rotino Sigma Travel Mouse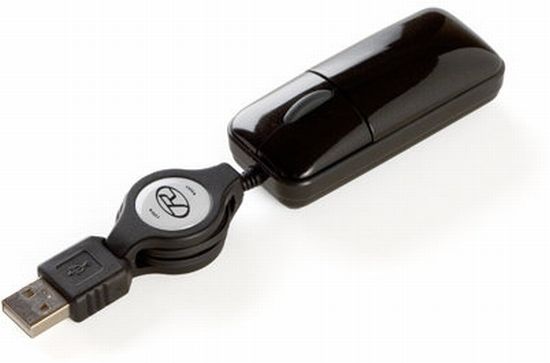 This is probably the smallest travel mouse ever made.
• Brando's USB Aircraft Mouse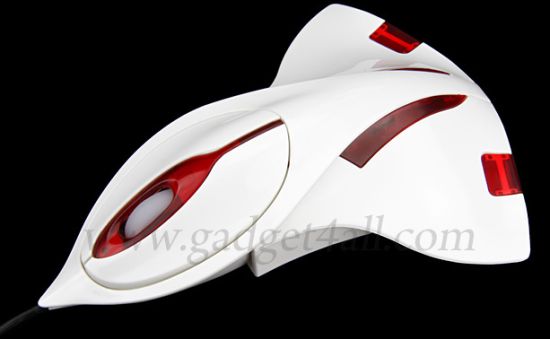 This USB Aircraft Mouse is an awesome addition to an aircraft lover's desk.
• World of Warcraft MMO mouse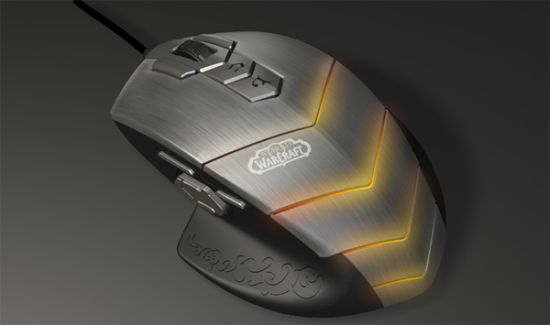 SteelSeries' World of Warcraft MMO gaming mouse comes with 15 programmable buttons and you don't even have that many fingers. More here.
• Fujitsu PalmSecure mouse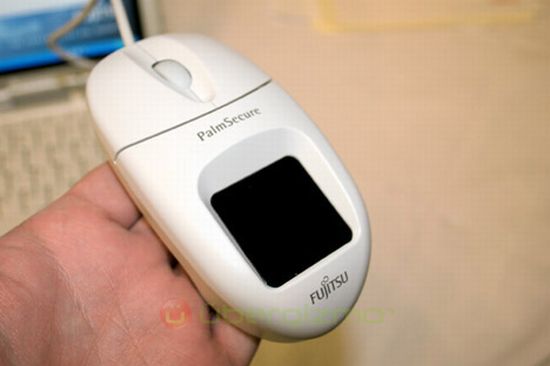 The scanner integrated in the Fujitsu PalmSecure mouse captures the palm's vein pattern image while radiating it with near infrared rays. More here.
• Apple's Multi-touch Mighty Mouse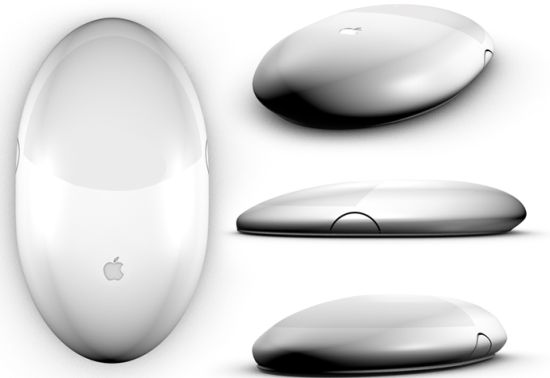 The Mighty Mouse brings in a touch-sensitive top shell, a 360 degree clickable scroll ball, and pressure sensitive side squeeze buttons. More here.
• Microsoft Arc Mouse
Microsoft Arc Mouse was everywhere in the news before and after its launch. It aims to bring the best of both desktop and notebook mice designs in a single device. More here.
• World's Smallest Optical Mouse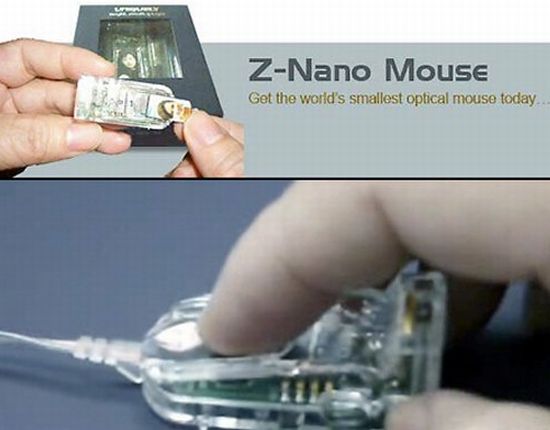 The Z-Nano is the word's smallest optical mouse, about just as large as your fingertip.
• Honorable mention: World's First Computer Mouse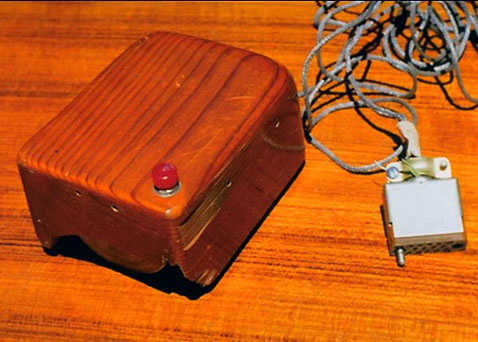 How could we forget this one? Made by Douglas Engelbart in 1964, it's the world's first computer mouse, featuring of two gear-wheels positioned perpendicular to each other. The design…not that bad!