When it's nice outside, you naturally want to spend time relaxing in your outdoor space, but you need the right outdoor furniture to make your porch, balcony, patio, or deck as cozy and inviting as any of your indoor spaces. High-quality outdoor furniture can last for years, even with heavy use, and bring elegance, sophistication, and style to your outdoor area.
Before you go shopping for outdoor furniture, though, make a plan for how you want to use your outdoor space. Measure the space so you can choose pieces that will fit well, and plan how you want to lay out your furniture. Consider what materials you need for weather-resistance in your area, and where you're going to store the furniture in the off-season.
Consider How You Want to Use Your Outdoor Space
Before you hit the lawn and garden department, think about how you want to use your outdoor space. For example, maybe you really enjoy dining alfresco with friends and family, and want to make room in your outdoor space for a table and chairs. You can buy a small bar table with stools if you have a small outdoor space, or a large dining table if your outdoor space can accommodate it.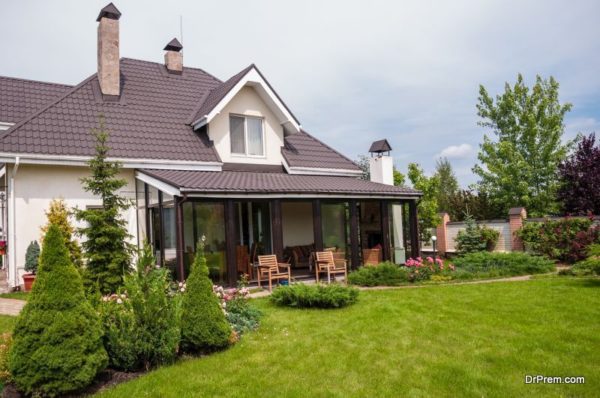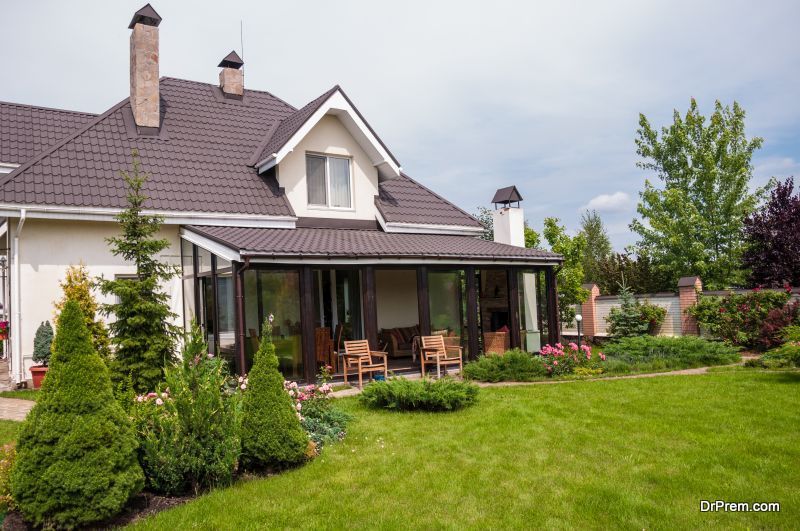 Or, maybe you prefer lounging and relaxing outside and want to set up a comfy living room area with sofas, recliners, and a coffee table, or day beds and hammocks. If you have a small outdoor space, you'll need to make some tough decisions about what activities you most want to do outdoors. If you have a larger outdoor space, you might be able to divide it into different sections for eating, lounging, and sunbathing.
Take Measurements and Plan Your Layout
Just as you would measure a room in your home before going to shop for furniture for it, you should measure your outdoor space so you can buy pieces that will fit well in the area. Make a drawing of your outdoor space with the measurements filled in, and take this drawing shopping with you. Plan how you want to lay out your outdoor furniture, using the same traffic flow and decorating principles that you'd use anywhere else in your home.
Choose Weather-Resistant Materials
You need to buy outdoor furniture that can stand up to the elements, and to do that, you need to consider the type of weather and climate you're in. If it storms a lot in your area, you'll want to buy sturdy outdoor furniture that won't blow away easily in the wind. If you live in a coastal area, you'll want to avoid materials like wrought iron that corrode easily when exposed to salt winds. If you want furniture that will last for many years, you may want to buy outdoor furniture made from powder-coated metal or a weather-resistant wood like teak. If you buy plastic furniture, make sure it's a high-quality, UV-resistant plastic that will last for many seasons.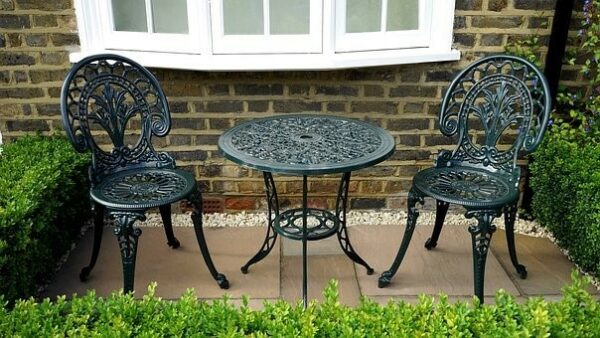 Cushions or No Cushions?
Thick, plush cushions can really make your outdoor furniture a lot more comfortable, but cushions also add another element of maintenance to your outdoor furniture. Cushions can hold onto moisture, for example, so you'll need to buy cushions made with quick-drying open-cell or reticulated foam. Cushions should be made from a fade-resistant fabric, preferably one made of solution-dyed acrylic.
But remember that cushions can get dirty and grow mildew. You'll probably want to stash them away somewhere when they're not in use, so that they last longer and look nicer, and so they're dry when you want to use them. In urban environments, soot and smog in the air can stain cushions prematurely, so you may want to avoid furniture that uses cushions if you live in the city.
Remember, You'll Need to Put Your Furniture in Storage
Unless you live in a climate where it's warm and nice all year round, you're going to want to put your furniture in storage during the winter months, so it isn't exposed to storms, snow and ice, and temperature extremes. This could mean choosing furniture that folds up flat or planning to rent a storage unit at least part of the year. Alternatively, you may want to shop for furniture that can stay outside all winter, such as polyethylene resin furniture.
Outdoor furniture can really make your outside space feel cozy and inviting, but you need to know what you're looking for before you go shopping. The right furniture for your climate and weather will last for years with proper care, so you can focus on enjoying yourself.