Halloween is the time of the year when you can play pranks and no one can chastise you for it. It's absolutely legal!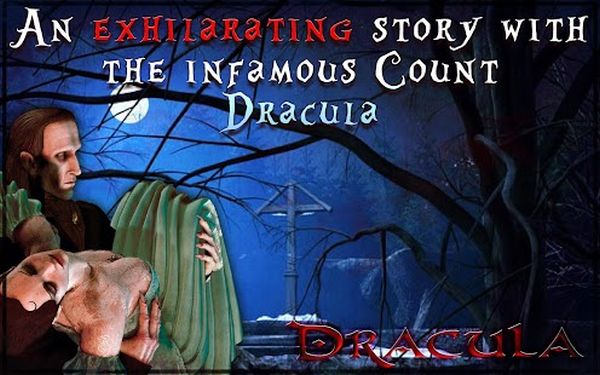 So, what is a better way to scare your friends off and make them pee in their pants by sneaking up behind them and unleashing the sound of a bloodcurdling scream? This app offers more than 20 scary sounds, from monster growls to werewolf sounds and shrieks to haunted house sounds.
Let Drakula unfold the mystery every night
With this app, you can sink into a modern retelling of the classic vampire tale. The materials can be sent to you via text, email or even voicemail. Adding to the mystery factor is the amazing feature of the app which lets the messages in your app to be unlocked daily at midnight as the story progresses so you can virtually experience the chilling events as they proceed. You get this spine chilling app just at $1.99. So hurry!
Movie Makeup Special Effects lets you turn your friends into zombies
This is a photo editing app, which is free until Halloween only! This app comes loaded with an impressive array of virtual makeup options to turn your friends into zombies, ghouls and other bloody, disgusting and scary creatures. Adding to it is the option which lets you share your creepy creativity with the built-in social media functionality to Face book, Instagram and Twitter.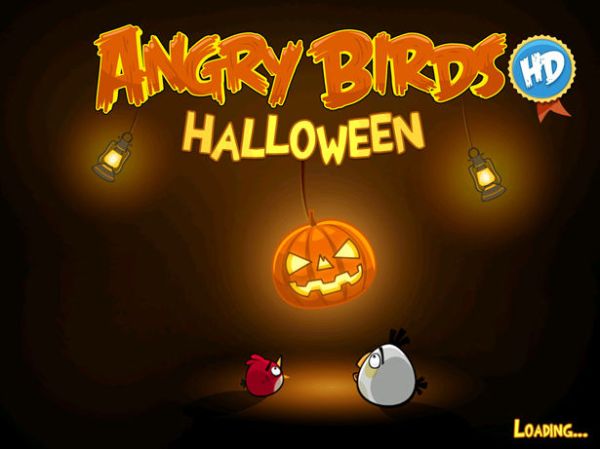 Spend Your Halloween with Angry Birds Seasons Halloween Special
The subhead speaks for itself, doesn't it? Angry birds and Halloween – what else do you need to know? The classic angry bird is also available in a special seasonal edition, complete with Halloween-themed levels where all you need to do is launch those cute little angry aviators into pumpkins and zombie pigs under the light of a yellow moon.
Keep the Kids Occupied With Carve-a-Pumpkin
Carving out pumpkin is no more a difficult thing to do! If you are looking for innovative ideas on how to carve your pumpkins, this is the right app for you. You can use this app to mix and match different design ideas before trying them out on the real thing. Once you've carved your virtual pumpkin, you can share your creation with friends through email, Face book or Twitter and ask for the suggestions.
Visit Spooky Sites with Haunt finder
Get a mission this Halloween and explore your neighborhood with this app! This Halloween, look no further than this app, which finds haunted attractions no matter how big or small within 200 miles of your location. They also provide web links and driving directions to help you find your favorite place to soak in the scary atmosphere.
Make Bloody Dangerously Delicious Snacks with Halloween Gourmet
On our defense, this was just too good an app to miss. And for only the iPad owners get to relish it! This app will help you surprise your friends and family with diabolically delicious Halloween treats like Swamp Monster Pie, Toasted Bats, Jack-10 iPhone, iPad Apps for a Spooky, Spectacular Halloween.
Summary:
Store shelves filled with candies and slew of ghost and goblin costumes- yes! It's Halloween time again! As Halloween approaches, everyone starts hunting for different ideas of how to be scary this year. A wide range of iPhone, iPod touch and iPod apps are available in the App Store that can turn you and your friends into demons, zombies.