Our home to us is a comfortable abode. We hardly think of it as anything more than that. We design them according to our beliefs and our budget. But how often do we think of a home that is out of this world? If you really want to have that big change in the world, why not start with your home? In fact, by altering your surroundings in a creative way, you can wake up the creative genius that's inside you. What's better than a house with out-of-the-box design for this? There are some unusual homes around the world which are absolutely fascinating. These could inspire you to come up with a futuristic design for your own house. They have been designed by some creative geniuses and it's hard to believe they actually exist. These stunning homes are unique and memorable. Check out the most creative houses in the world:
Unusual homes around the world to give flight to your imagination
1. Fallingwater house, Pennsylvania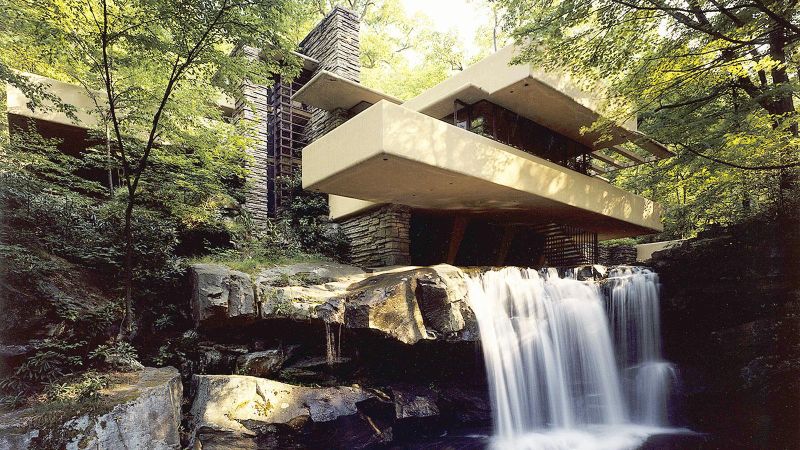 Image Source : interactive.wttw.com
This house is deemed a 'must-see' by no other than The Smithsonian. The architect Frank Lloyd Wright built it in the 1930s. The house sits over a waterfall and is probably one of the most creative houses you'll ever see.
2. Egg house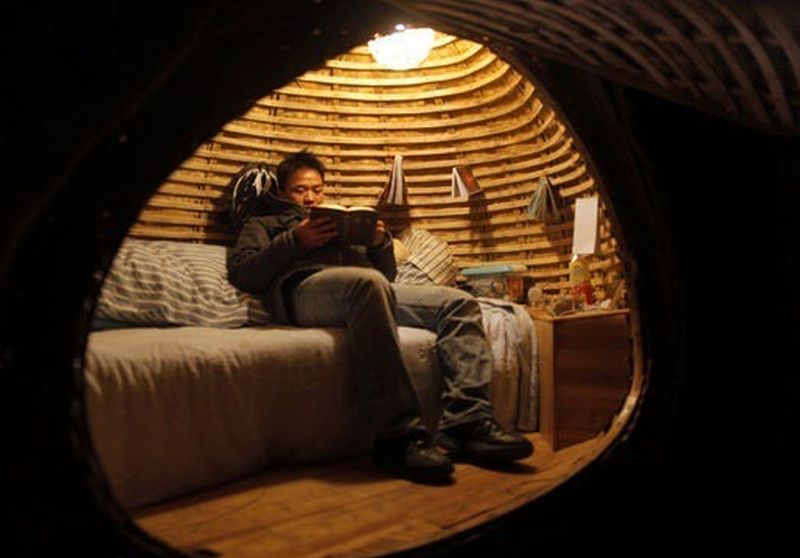 Image Source : encrypted-tbn0.gstatic.com
Beijing based architect Dai Haifei built this innovative miniature home. Egg House cost just $954 dollars. It has one solar panel and a bed to meet the architect's needs. Haifei designed this unique home as an answer to the extremely high prices of property in Beijing.
3. The AURA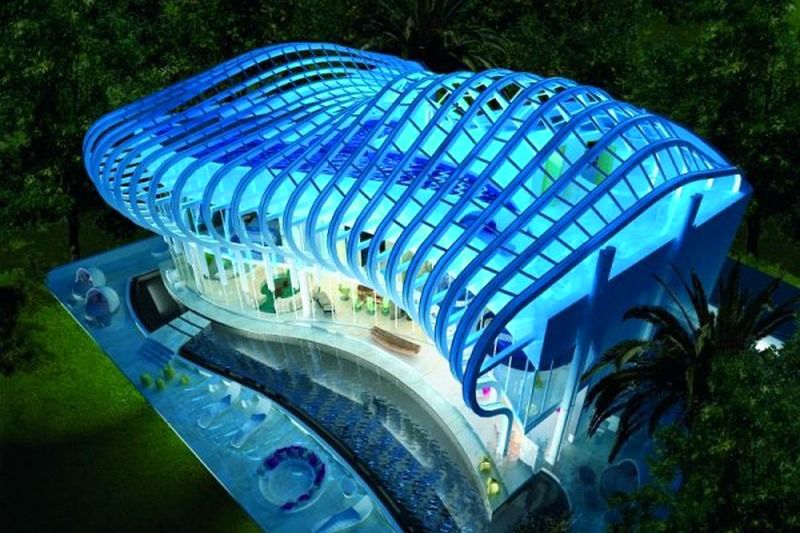 Image Source : beautifullife.info
The AURA certainly belongs to the list of unusual homes around the world. It's an ultra modern futuristic villa. The structure is a physical representation of the Great Wave, Kanagawa- a woodblock printing by Hokusai, the renowned Japanese artist.
4. The Skinny House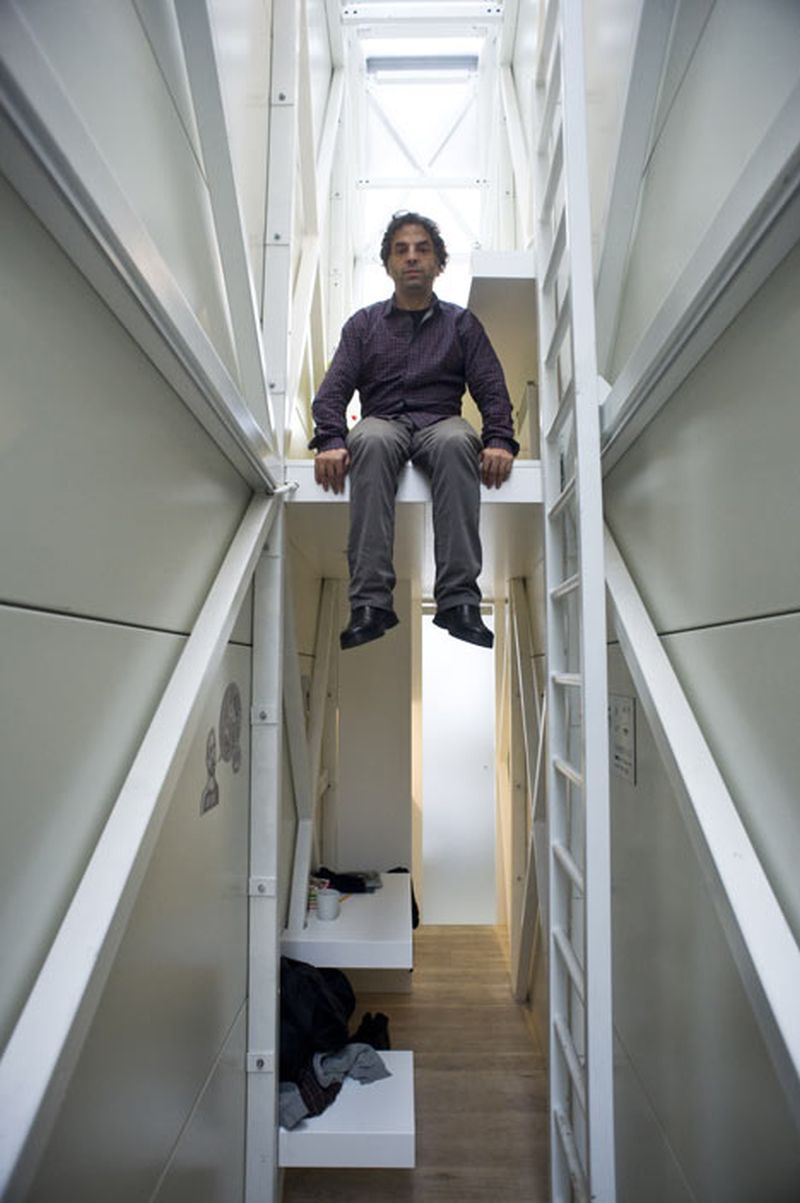 Image Source : static.dezeen.com
This home is one of the coolest homes in the world. The widest point of this home is 122 centimeters and is located in Warsaw, Poland. It is built between two buildings and will be used as a house for writers who pass through Warsaw. The house is semi-transparent, and the white interiors make it feel more spacious than it actually is.
5. Steel building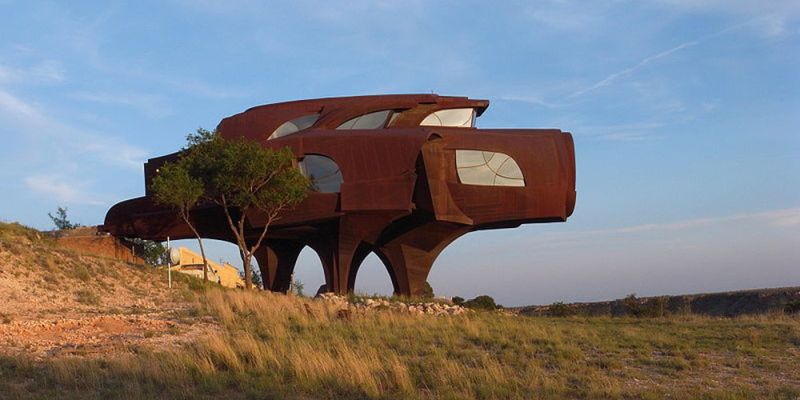 Image Source : ironsitetx.com
This building is the dream project of architect Robert Bruno, who started building it in 1973 and completed in 2006. It has 3 levels and the walls are adjustable. Overlooking Ransom Canyon, the Steel building is one of the most unusual homes around the world.
6. Casa Son Vida 1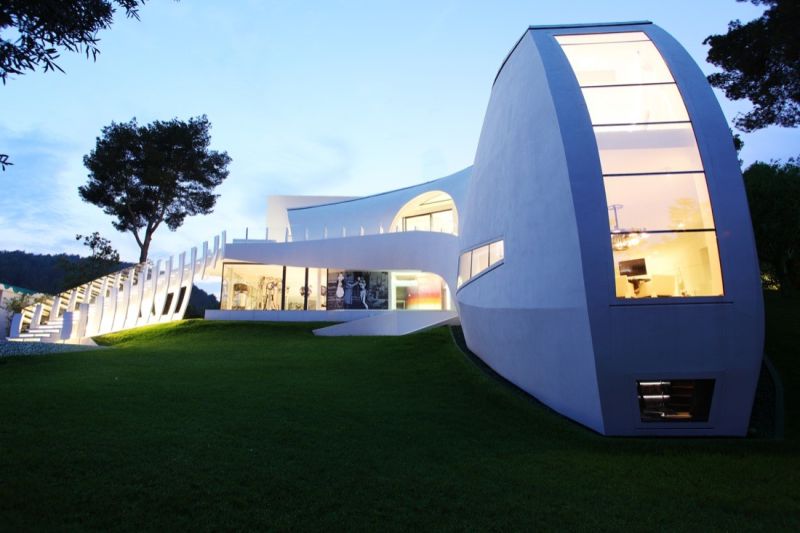 Image Source : images.adsttc.com
The 8,500 sq ft home in Spain's Mallorca is uber modern in all aspects. It is super luxurious and pushes the boundaries in terms of architecture and technology. It is off the grid, and its overall design is termed as 'exuberant' as well as 'outrageous'. This makes it one of the coolest homes in the world.
7. Lighthouse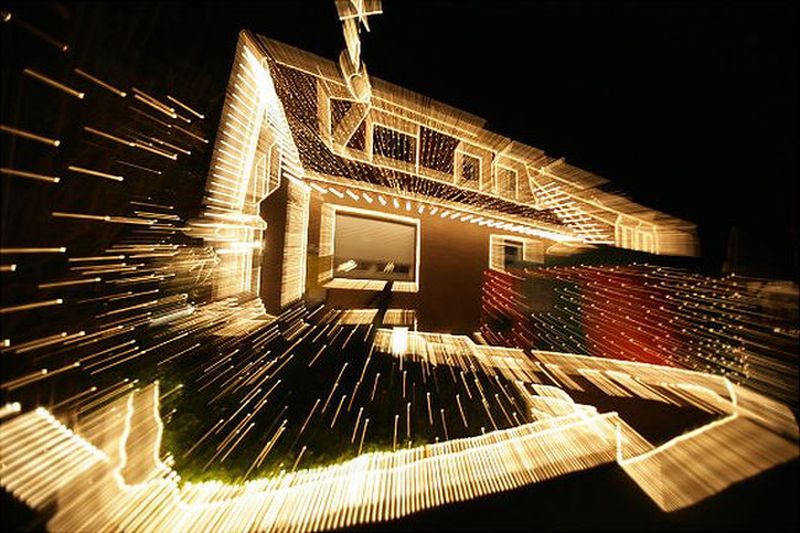 Image Source : evercoolhomes.com
This home is not a beacon of light for ships, but can be one for spaceships, as its bright lights probably can be seen from outer space! This wacky building has a mind-boggling 420,000 tiny bulbs which are powered by a generator. It's in Germany's Drensteinfurt and its proud owner is Gisbert Hiller.
8. The plane hotel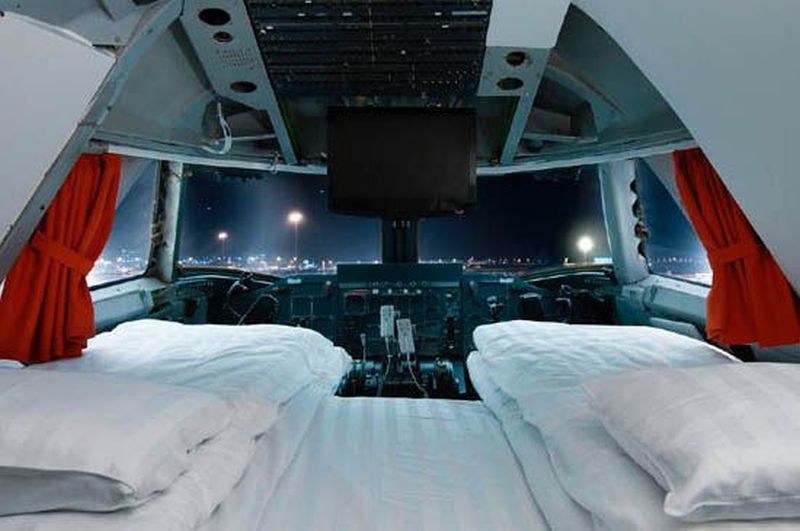 Image Source : airnewstimes.co.uk
This is one of the most unusual homes around the world. It's a disused Boeing 727 which has been salvaged. It was transported one piece at a time to Costa Rica's National Park. The views from this unique hotel are amazing too, and maybe you can one day go and stay there on vacation.
9. The Dome, Pensacola Beach
Image Source : images.monolithic.org
The Dome was constructed in a way that it could withstand hurricanes, and it actually did that. During a hurricane, the houses around it were either heavily damaged or destroyed, but the Dome was almost untouched.
10. Upside down home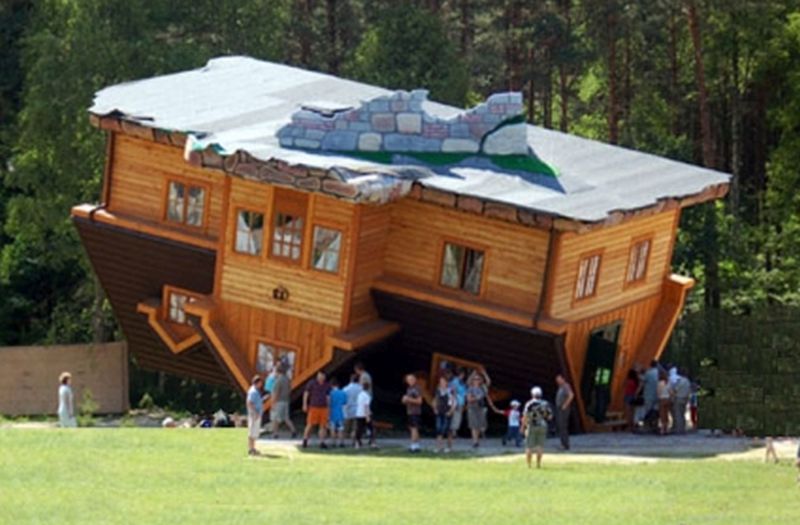 Image Source : sequim-real-estate-blog.com
This home was completed on the 3rd of September in 2008. It is situated in Germany and is famous for its strange concept. The interior, just like the exterior is upside down and people all over the world come to look at this novel home.
11. Toilet home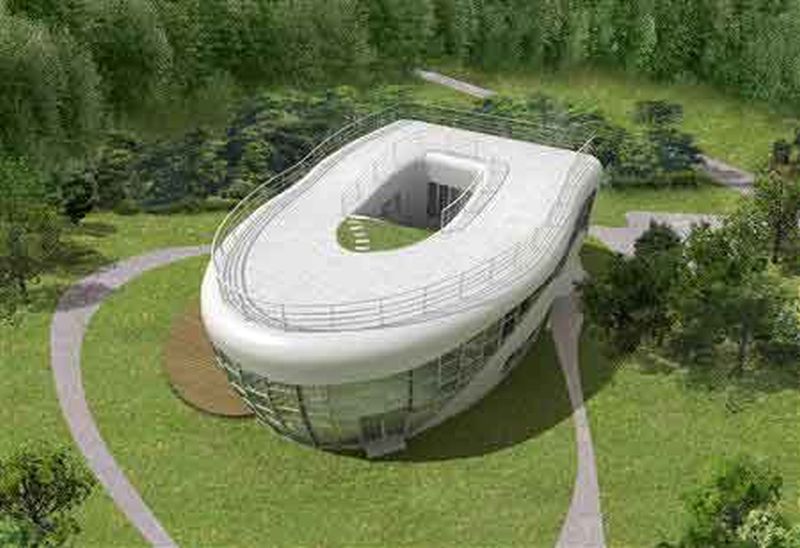 Image Source : cdn.freshome.com
Some of us do our best thinking inside the toilet! This home has been designed like a gigantic toilet. Its name 'Haewoojae' means a sanctuary where you can solve your worries. The designer, Chairman of the World Toilet Association, designed it in order to focus attention on sanitation problems worldwide.
12. PAS House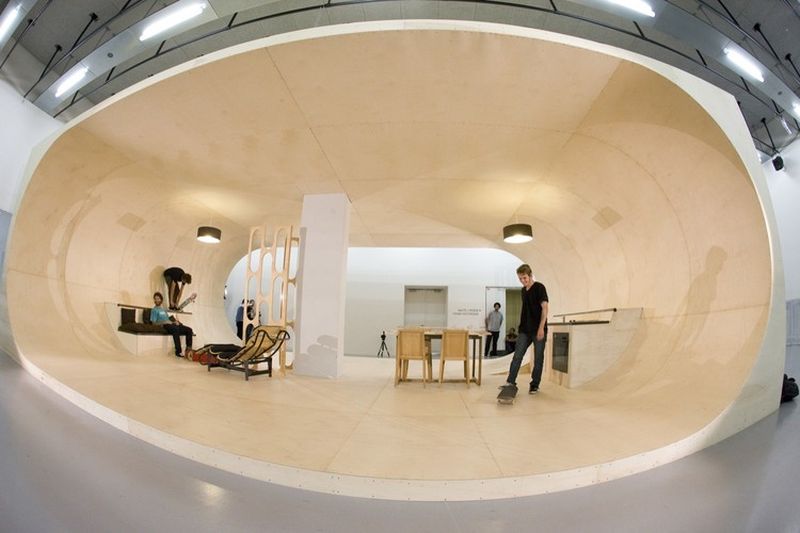 Image Source : images.adsttc.com
In this home, you can skateboard anywhere and everywhere – from the floor and the ceiling to the furniture. It's in Malibu, and the bizarre home belongs to a former World Skateboarding Champion Pierre Andre Senizerques.
These homes which are unique, ingenious, wonderful, and architectural marvels make you realize that imagination, creativity, and structural knowledge can achieve the impossible. Looking at these unusual homes can inspire you to design something exotic too!
13. Poland's Crooked House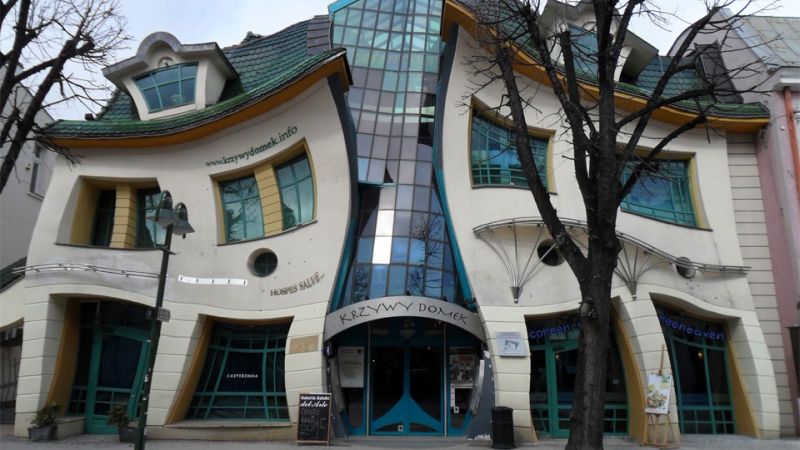 Image Source : designingbuildings.co.uk
You have heard of weird, scary and horrifying decorations during Halloween, but what about a house that is so crooked that you really do not need to decorate it for Halloween? Well, this crooked house in Poland's residential shopping center is an architectural marvel, with designs inspired from a children's book. There aren't any straight lines on the top or bottom. In fact, it looks like a melting building that would drop down any second.
14. Spain's La Pedrera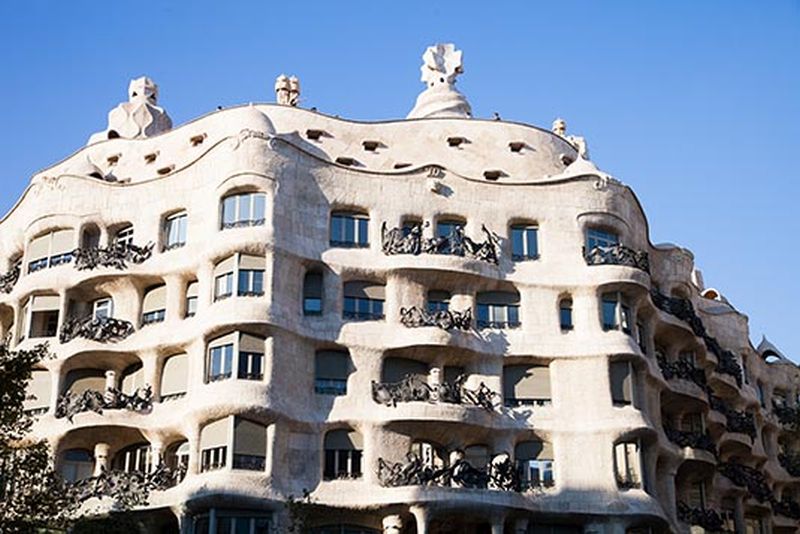 Image Source : yogoyo.com
Literally meaning 'a house', La Pedrera or Casa Mila in Barcelona is one of the most unusual homes. Designed by Antoni Gaudi, this house is unconventional and doesn't feature a single straight line. The stairs are circular and the entire house looks like a masterpiece with beautiful, round designs.
15. Canada's Habitat 67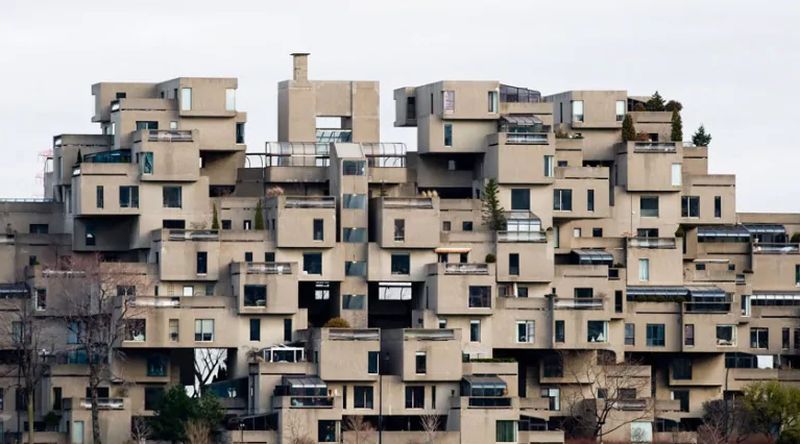 Image Source : i.cbc.ca
Remember how we used to play with blocks as kids? We built beautiful houses with colorful blocks stacked on each other. The design of Habitat 67 in Montreal is inspired from the childhood games. The building is arranged in the form of different blocks are cubed that are stacked over each other only partially. This makes the place look more interesting, spacious and maintains comfort and stability. Designed by Moshe Safdie, this is a beauty.
16. Taiwan's UFO Houses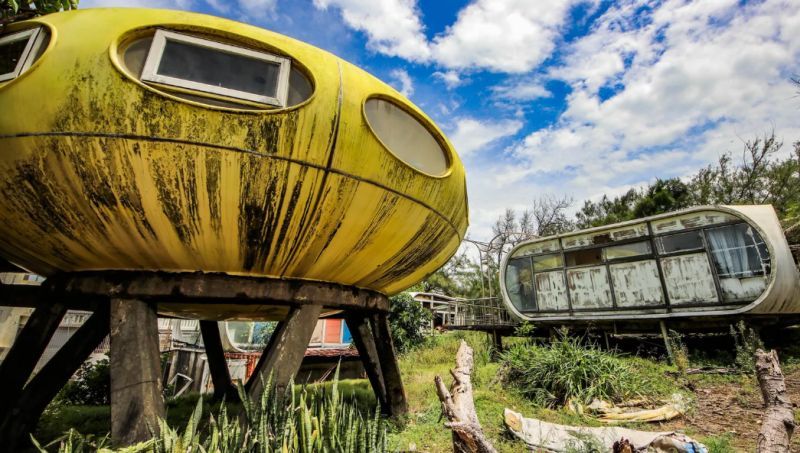 Image Source : cnet1.cbsistatic.com
Known as Sanzhi pod houses, the homes were originally built for vacation purposes. Despite the fact that these homes are now demolished, they were well known all over the world because of their uncanny resemblances with flying saucers. Moreover, the building was more notorious as a number of car accidents occurred during construction, which ultimately drove away tourists.
17. Netherland's cubic houses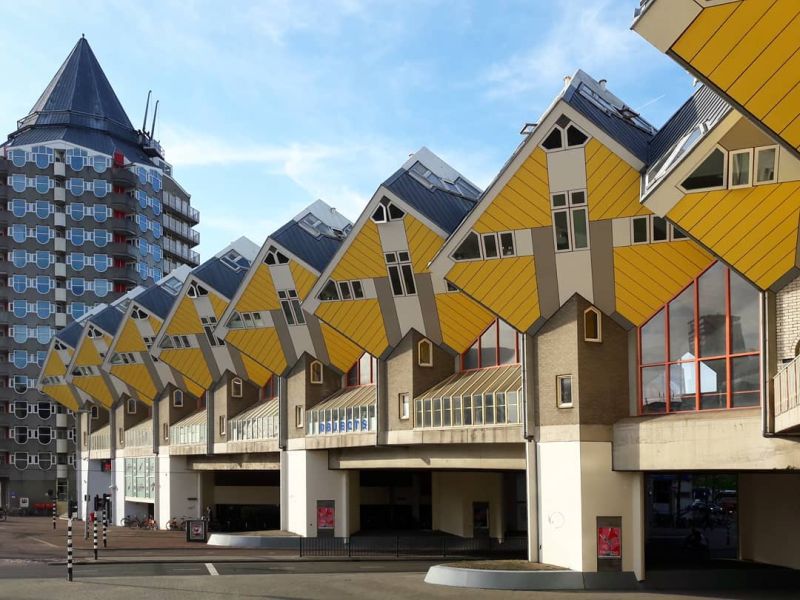 Image Source : i.redd.it
Ever wondered if houses could look like forest. Well, now you can! Cubic Houses in Rotterdam, Netherland are a perfect example of a manmade concrete forest, wherein cubes are arranged in different settings to for hexagon. From far off, they look like trees and appear to be a yellow colored forest. The idea is innovative and attractive, which gives the construction a complete synchronization.