Creativity is finally being sought after as companies now realize that only the most innovative concepts and designs are able to make a mark and sustain in the market. To inspire creativity, the surrounding should be inspiring as well. Drab stuffy cubicles cannot make the creative juice flow. It doesn't take much to create an office where employees are most innovative – a space to relax or rewind, immerse oneself on thoughts, or a space to play to let out some energy and become refreshed might be what your office needs. Check out some of these great office design ideas which boost creativity.
13 office design ideas to boost creativity
Give employees/workers a say in the design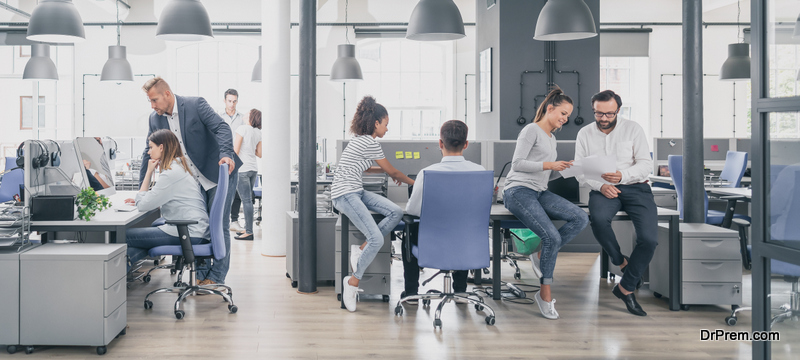 The pressure of new ideas can be felt in almost all sectors and areas of business, not only creative agencies. To come up with latest, groundbreaking ideas, dark and dingy cabins are hardly the right spaces. Creative thinking is done best when the employee finds a harmonious, pleasant atmosphere, where people can reach their potential.
Creative thinking is a trait which is not inborn, but can be developed with awareness, development and right atmosphere which supports it.
In a few studies, it was found that the offices that were self-decorated showed more output. The workers were more attentive to details, more organized and happier, leading to innovative work.
Nature inspired office design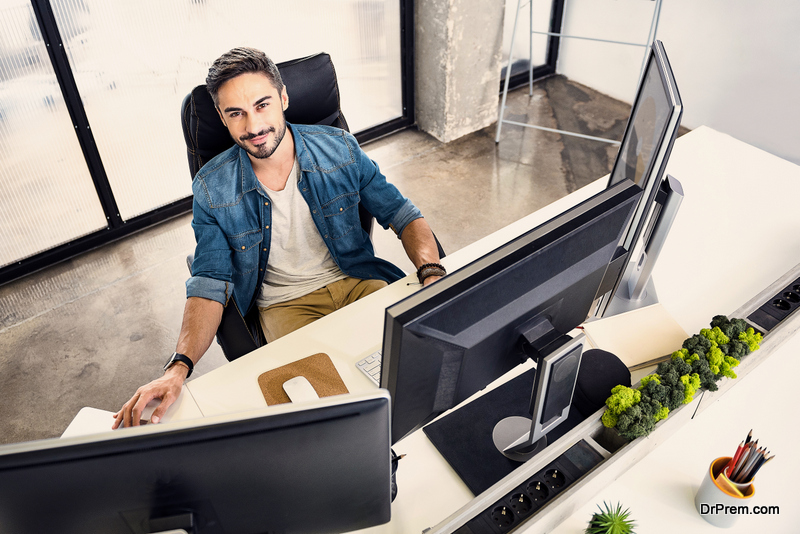 One of the office design ideas to boost creative thinking is to design the space inspired by nature. Introducing natural elements have been a tried and tested way to reduce stress and relax. No creative work can be done when a person is stressed, so there has to be ways to combat the stress. Nature can help expand thought and thus jumpstart the creative process.
As part of the office décor, include patterns found in nature, tones of green and blue, which are colors that soothe. Organic shapes and textures layered in obvious and hidden ways will hint at nature and create a modern yet soothing nature based office design.
Office design ideas based on nature can include the use of materials such as stone (for walls, floors and sculptures), woven baskets as table accessories or sustainable trash bins, include miniature plants in pots or air plants which do not require much upkeep. Huge potted plants kept strategically bring the office and employees closer to nature at a deeper level.
Incorporate recharge rooms/spaces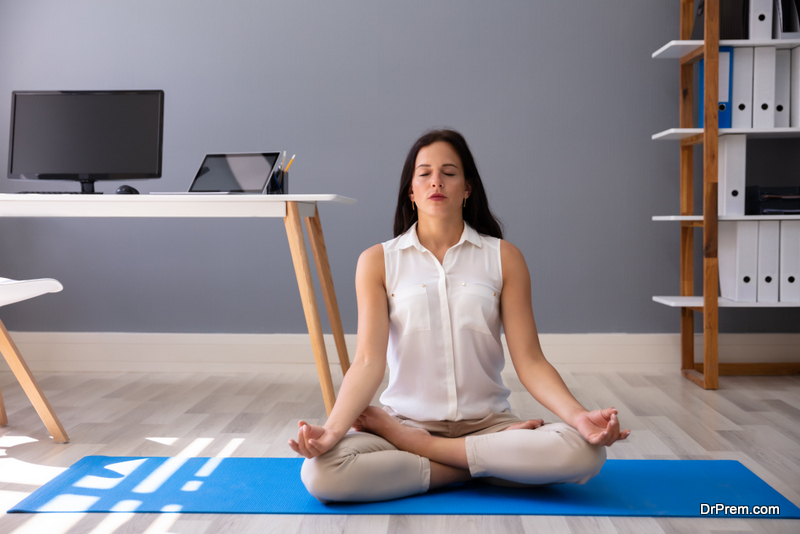 There should be a space to recharge, to spend some quiet time, meditate and really think and understand the requirement of the project. Work is often demanding in offices, and employees do feel stressed beyond belief. Recharge rooms are therefore the latest in office design ideas to enhance creativity.
These recharge rooms or spaces or 'break-out' spaces can be created by using room dividers within existing rooms – including conference rooms, break rooms and large closets. Add bean bags for your people to feel comfortable and use art or meditative or inspirational posters to help in thinking and relaxing.
Office design ideas should not be too rigid and inflexible. In fact, you should design the space in a way that leaves room for change later, because even the best design can become jaded over time. There can be public as well as private office spaces, steam rooms and retro design pinball machines.
Office design ideas that enhance creativity should have collaborative spaces for people to get together and hash out ideas, and also private spaces, apart from their cubicles where they can think in peace and quiet.
Brand refreshing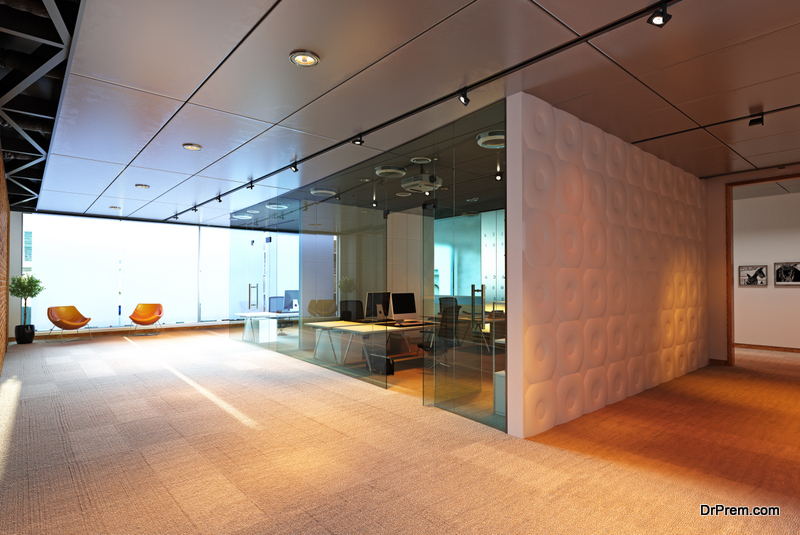 This style of office design is suitable for you if you have just refreshed your branding. Your workers need to be reminded of the new brand colors and identity as well as ideology. You don't have to spend a ton of cash on getting custom furniture with the new colors and brand logo. Some budget friendly ideas could be to paint an accent wall with one of the colors your brand represents.
This would be then be imprinted on their minds and keeping this in mind, they can create new ideas. Hang printouts of the mission statement and company values. Apart from the recharge spaces, having your brand uppermost in your employees' minds would help them ideate with your principles.
Newsroom type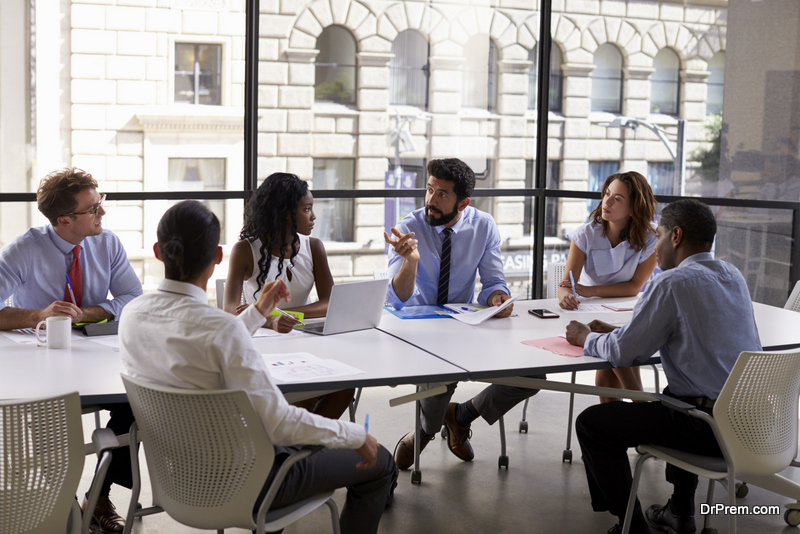 Office design ideas to improve thinking are possible even in open space offices with flexible seating. There could be desk clusters set up especially for fast paced work which require a lot of people working in collaboration. This design is best for office which need frequent meetings and need impromptu meetings, and there is no time to schedule conference rooms.
Workers have to work closely with each other and discuss to come up with the most innovative solutions. There should be a central space where the individual office desks can be pushed together to make small and large group tables. Cubicle walls should be screens which can be pushed away or do away with cubicle walls completely if you wish. There should be no room dividers either. Office chairs with wheels or bean bags will suffice for flexible and comfortable seating.
Start-up design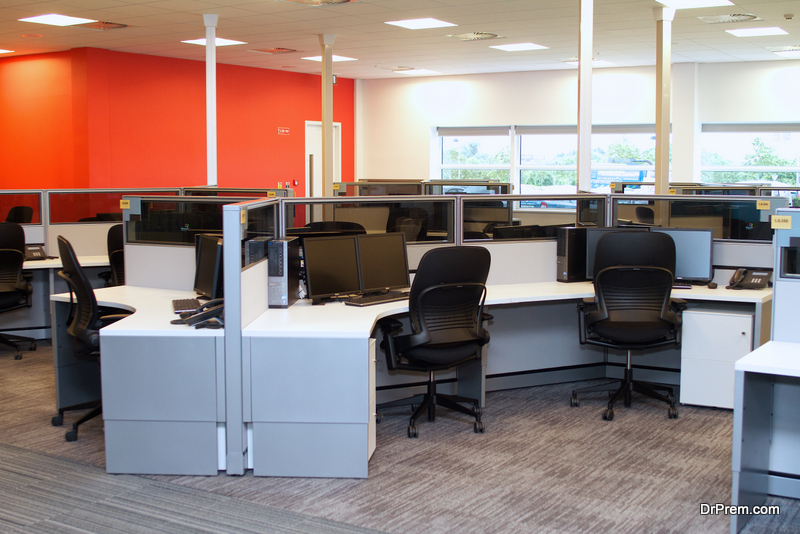 One of the trendy office design ideas to boost creative thinking is to go the startup way. That is, have plenty of standing tables, couches and easy to move desks for laptops. People in your office can move when they want, stand and work, or just plonk down on a couch and work with their laptops, iPads, etc when they feel like it.
Most young people who are full of fresh ideas right out of school do not like to be working at desks which are fixed to one spot. They like the liberty of moving around and perhaps do their best thinking while interacting with others and then retreating to their own spot. To attract bright, ingenious, young people, a flexible set up would be perfect for you, especially if you're into the youth market segment.
Use the walls to brainstorm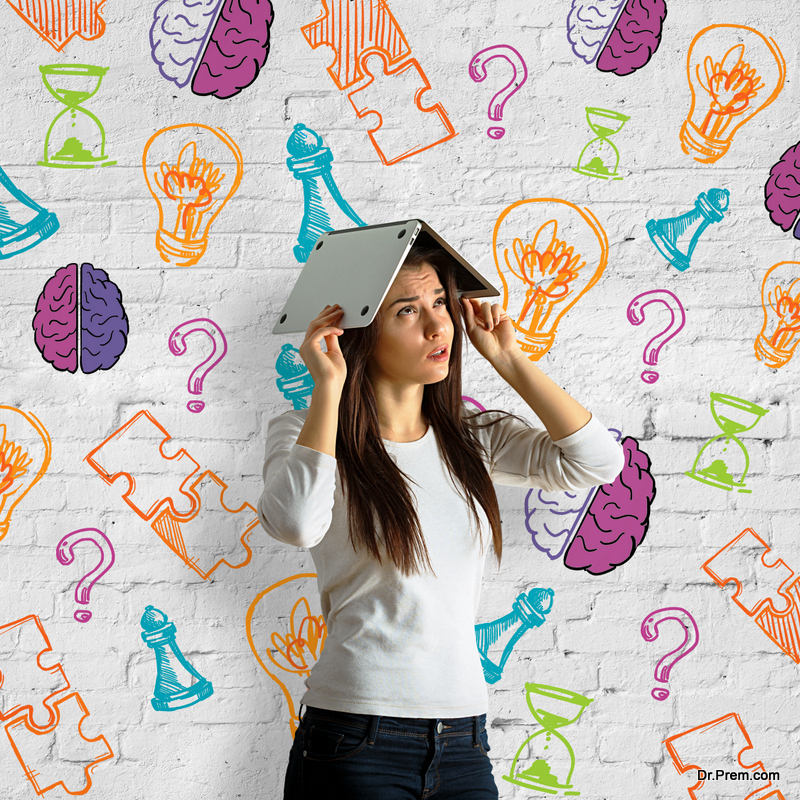 Looking for a space to convert into a creative zone? You may be standing right in front of it! Yes, the walls in your office are more than enough to use to let out all that pent up creativity. Have the walls painted in a washable paint, and let employees write on them. They tried this idea at Reebok and it really worked for them.
This is one of the office design ideas to improve thinking as every one of the people involved in a project can see where the design is going every day until the end of the project. Someone can lead with an idea on the wall, the others can make their changes, modifications or suggestions on the wall, and the collaborative approach leads to designs being approved in a matter of days.
Include a playroom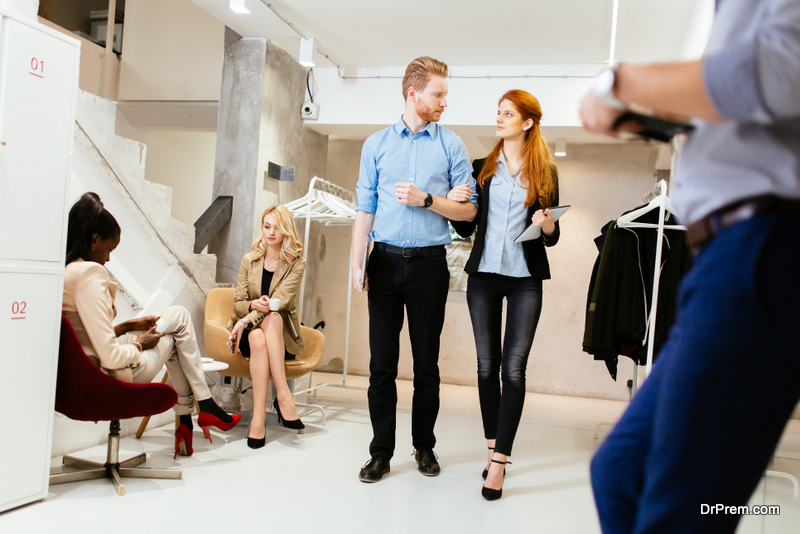 A playroom is a place where employees can relax, have fun and take a fun break. As employees spend most part of their days cooped up in their offices, there is no time for them to get involved in some kind of play or get exercise. Playrooms can be big or small depending on space and budget. You could have an indoor basketball court, or a table tennis set up, or they can just goof around with a football.
There are many ideas for this kind of out of the box office design ideas to improve thinking, which beats stress and opens up new avenues of thought and imagination. Interacting with different office/team members is a way to improve employee morale and cooperation, leading to great ideas.
The library style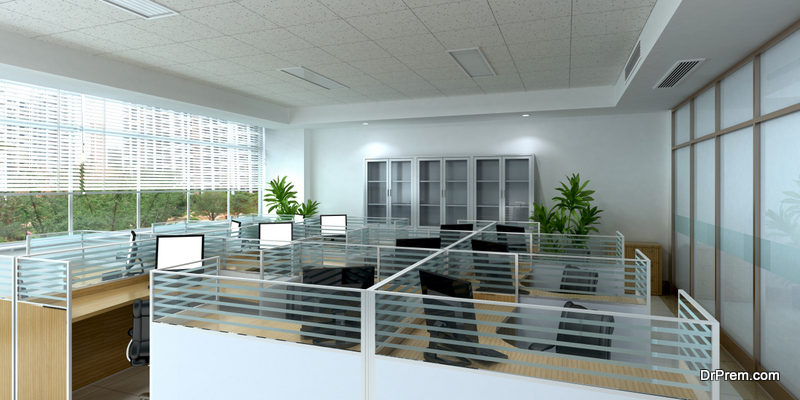 As you can understand from the name itself, this style is the exact opposite of playroom or start up offices. The cubes are sheltered and might have privacy screens with lots of nook corners and crannies for uninterrupted focused work. Your kind of work might need the silence of a library, instead of the constant buzz and activity. To give employees a break from their workstations, there could be a conference room, wherein employees could meet, but work in a peaceful environment in company of others.
Ample natural light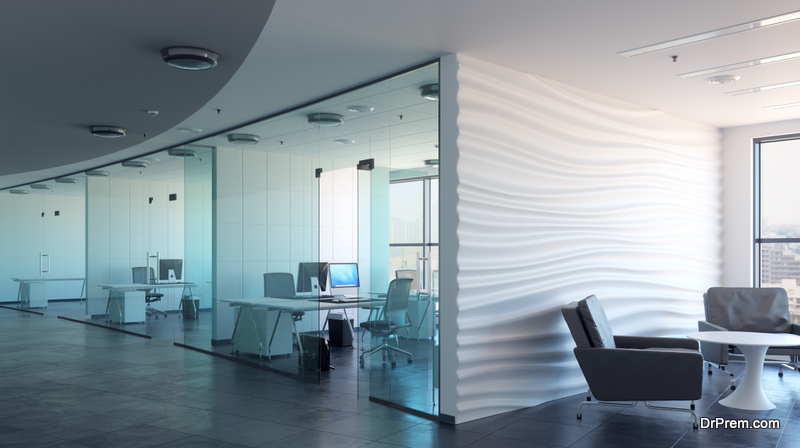 Light is a very important element of design. One of the office design ideas you can implement is to have enough natural light flooding through the office. Large windows are the best way to do that. The natural light has been proven to be capable of treating strain in the eyes, seasonal effective disorder and headaches. This enhances productivity and creativity when people bask in the sunlight in their office. Many creative people are affected by the lack of natural light in their offices, causing mood disorders. A person who does not feel good cannot be truly creative.
Try to have a rooftop garden or working space where your employees can get all the sun they want, if it is difficult to have large windows. Even if you do have large windows, balcony and rooftop gardens would be very appreciated by your workers and one of the most affordable office design ideas.
Have enough storage space at workstations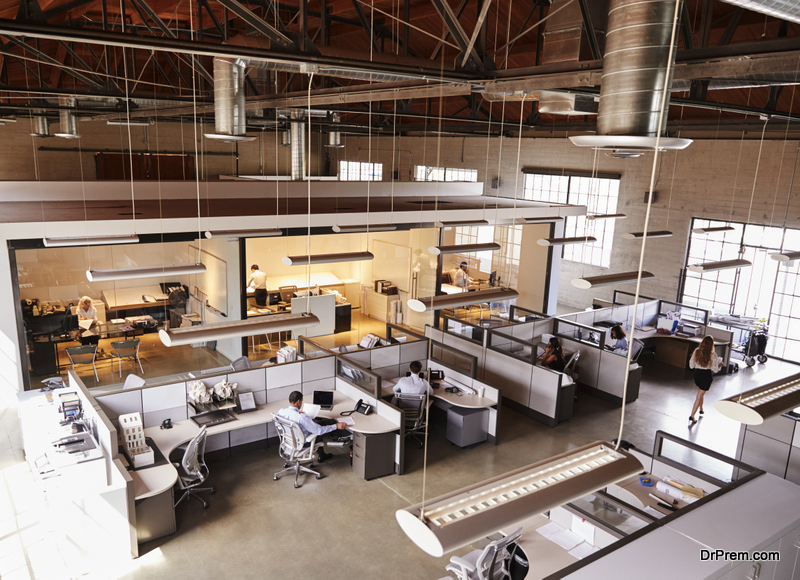 There is never enough storage. You may have enough storage to store office files and more, but have you provided storage at every workstation? All workers have their own notes, personal possessions and knick-knacks for which they need storage space. If they don't have that, then the desks would be cluttered and untidy. Clean surroundings help to enhance office aesthetic, increasing the productivity.
Some creative geniuses do require a messy environment to function, but they can arrange for a carefully cluttered desk by themselves! Most people function only in clean and tidy surroundings, so while buying old or new office furniture, choose workstations that have tons of desk and storage space.
Encourage unfamiliar thinking places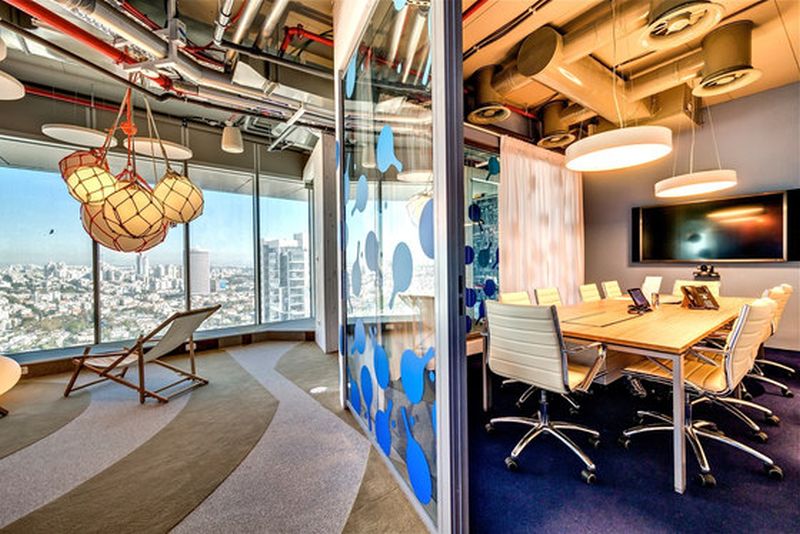 Image Source : image.architonic.com/
Routines and routine places kill creativity. Office design ideas that will increase creativity can be interesting spaces which make workers aware of the surroundings. They leave the expected behind, and the unexpected will drive people to think out of the box too. One example of this is the office of Google which provides lots of unusual places to spend time in. The motivating atmosphere inspires people to do their best work.
Artist loft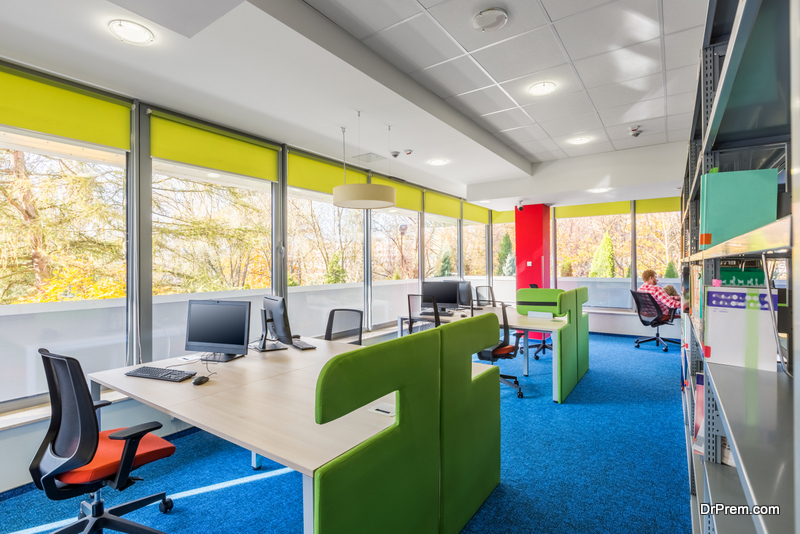 Design your office in the artist loft style with long desks, white boards and bright pops of color. White boards can line the walls enabling people to scribble their ideas where others can join in for the free back and forth of idea discussion. The creative team and other departments can be inspired by the sketches and drawings of others.
To do this in a pocket friendly way, bring the whiteboards out of the conference room to the main work area. Join together couple of long tables to form a joint creative workspace. You could print and frame the graphics designed by your team for added motivation.
Examples of innovative office designs around the world
D &AD
For some inspiration to create your own cool space, check out the office design ideas of the renowned agency D& AD. The company had an office design rehaul in 2017, resulting in a flexible space with enough space for events as well as its staff. There is an attractive mural outside, spacious offices, bar and bookshelves with D & AD Annual magazines and design books.
Shopify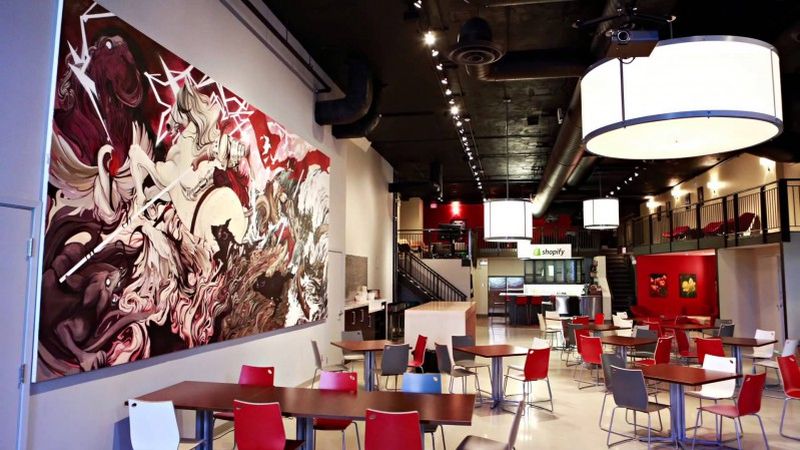 Image Source : ieproperties.com/
Shopify's incredible office space in Ottawa has made waves in the industry. It has six floors all with a different theme, including streetscapes, Canadiana, speakeasy and so on. There are cozy nooks where people can work or relax.
Phone booth style cubicles to leave out the sound, and the Scandinavian saunas are used by the employees on reservation basis, which show up outside the iPads on the doors. The office is filled with nostalgic memorabilia such as vintage cash registers, creating an atmosphere of history while marching ahead, in tune with the times. This could be one of the office design ideas for your office too.
Your office should be one which has the vibe to bring out the best in your employees. Don't be afraid to experiment, like the company Mind Candy which has a gingerbread house, wooden treehouse, bright art works et al. Or like Google which has playrooms, song and dance rooms, movie room, fireman's pole and a host of other props to make the space challenging and interesting.