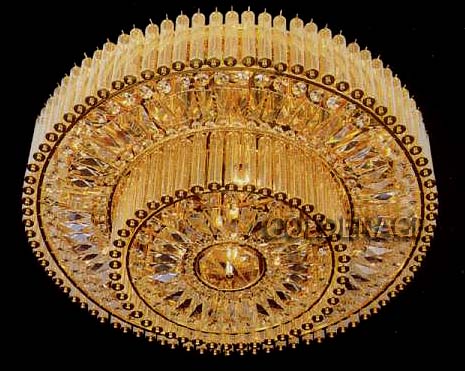 Is your crystal ball telling you the future? If you are lucky enough you might just spot this beautiful crystal chandelier in it. The 16 crystal lights flush mount has a definite feel-good factor with its opulent look and 40 Watts candle base.
The unique design combined with 30% full lead crystals is every owner's pride. The beautiful design of the chandelier brings in a certain class to the ambience of any room and the delicacy of it keeps you from looking ostentatious.
Priced at $2,090, the dimensions of the chandelier are 30″W x 12″H. Cosmetics are to the face what lights are to a room, so make this one a ray of sunshine for your room today!
Via: Goldenageusa