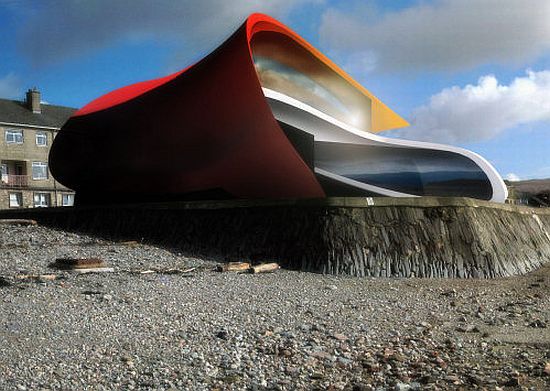 Helensburgh is a neat waterfront town with a demure esplanade. In a bid to rekindle the town's magical appeal, architecture designer Euan Craine has taken support of live performances as the basic premise of the Helensburgh Live Music Center. This waterfront building sports a unique design that helps in terms of passive solar gain based on sun angle calculations. The large pictorial windows offer natural lighting during the day and takes advantage of the panoramic views. Euan also takes into consideration the pedestrian traffic and has incorporated several walking routes around the esplanade.


The use of acoustic open celled foam and wooden flooring ensure improved acoustic isolation during live performances. Intending the project to flourish as a center for art, music and contemporary entertainment, the building takes into account the need to promote the to space as a tourist hub as well.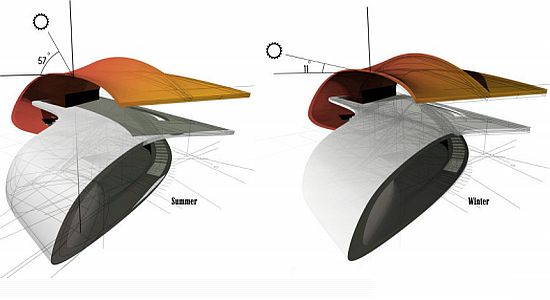 The renders show a bright orange tinged roof that looks striking. The two-story structure is suitable for both warm summers and cool winters. Although Euan has hinted using the curve of the roof for solar gains, how this will be incorporated is not clear. To sum it up Helensburgh Live Music Center promises to be the next best thing across the Clyde.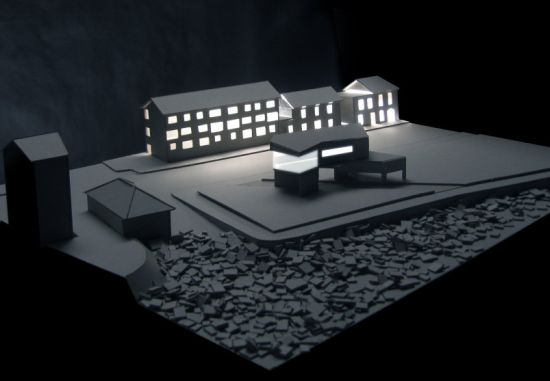 Source: Craine