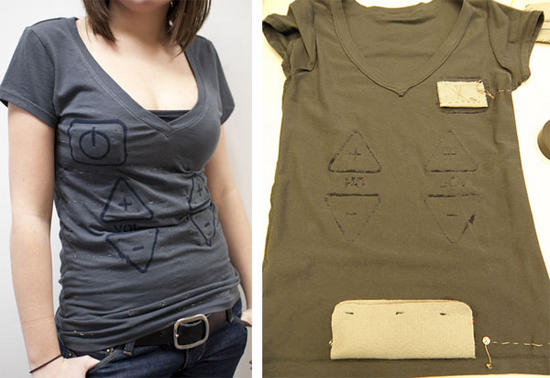 Oops! Have you misplaced the remote again? How convenient it would be if there was an option to clip the remote on to your clothes. Sounds weird but what if I say you can attach a remote control to your T-shirt? Rebecca Albrand is out with a technology that is not only useful but wearable. Called the remote control T-shirt, it will be difficult to differentiate it from a usual piece of clothing.

The ordinary looking T-shirt with conductive thread sew has the power to control any television that can bond with a universal remote. A circuit board is produced when the connective board connects with the soft switches. This will help you break free from the typical way of flipping channels with a thumb and let your body gestures take full control.
So, wear the power to control your television with the remote control T-shirt.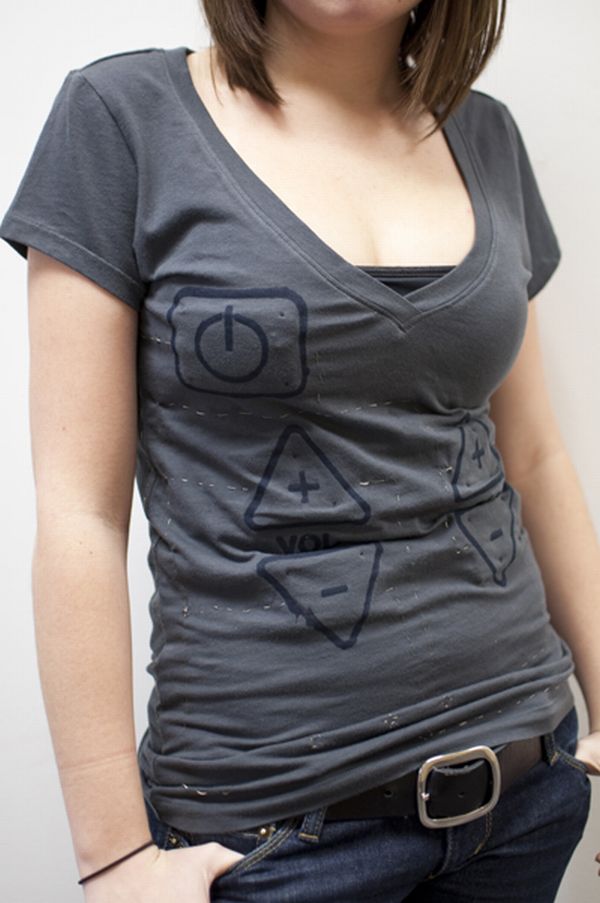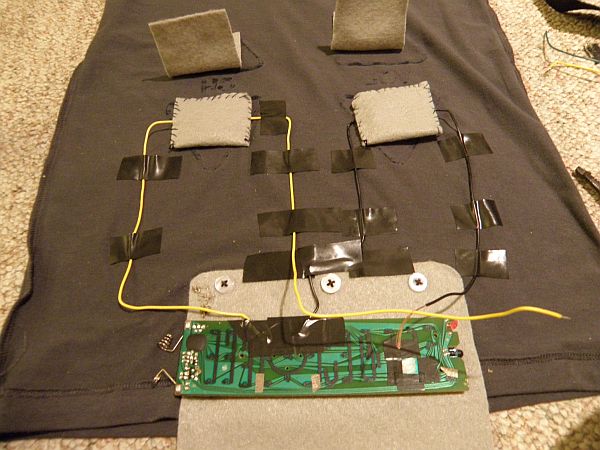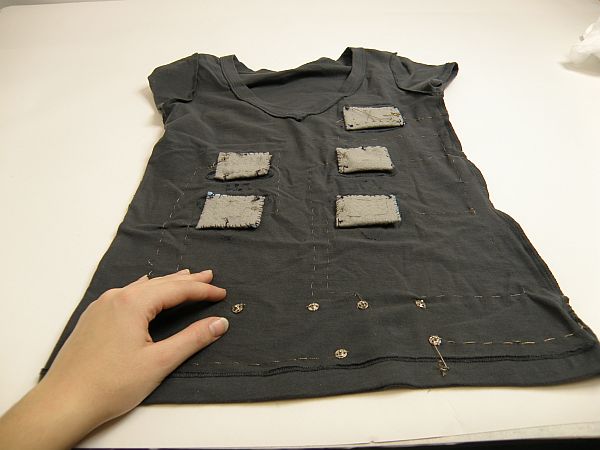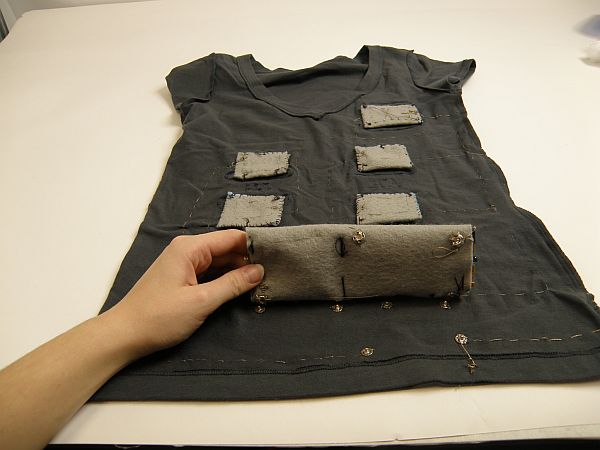 Via: Rebeccaalbrand