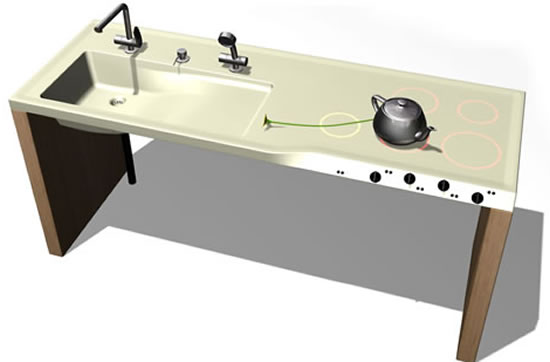 Remodeling a kitchen is one of the most common projects in any home improvement plan. Touted to be the soul of a home, besides being a place for dishing out celebratory meals, it is also the perfect place to cozy up with near and dear ones. So for this room that renders warmth and delicious aromas, why would you settle for something less stylish yet space-saving then the Ceramica? A kitchen workbench that it is, this ergonomically designed work surface seamlessly accommodates the cooking area, a flat sink for preparing food, a deep sink for doing the dishes, and a weight scale. All in one without any fuss for a perfect urban setting! Can we ask for anything more from Marco Boom? May be a few cabinets thrown under for stuffing my kitchen ware!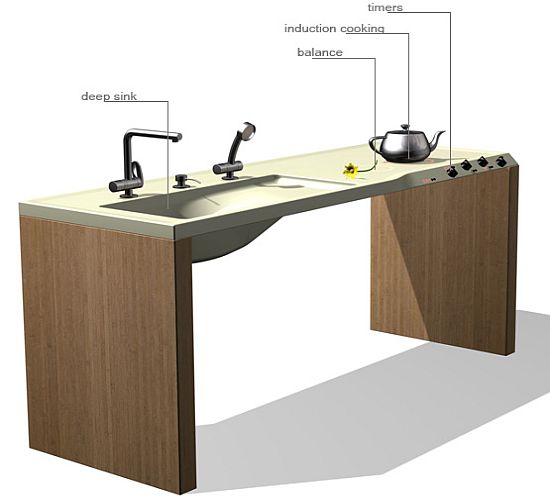 This kitchen workstations's USP is that it isn't fixed….you can move it to any corner for uber-convenience. Crafted out of durable, scratch resistant and toughened zirconium (ceramic), it efficiently integrates the cooking hob with four timers, which are connected with the induction system.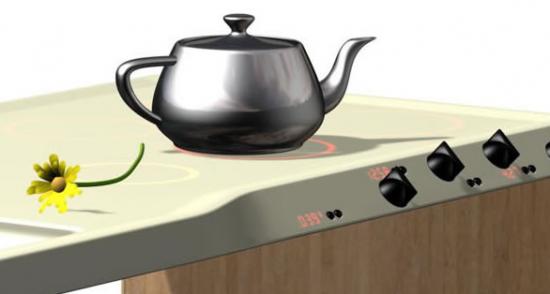 And since its free-standing, everyone can access it from all sides. So no more bumping into your nerdy sister or getting pushed aside by that bratty brother.