Solar powered stuff is the rage of the new millennium. Issues of rising carbon deposits due to traditional energy generation and distribution have created the need to increase technological inroads into green energy.
Eton's Soulra XL is an iPod/iPhone speaker dock powered by solar energy. It enhances the volume and quality of music and tunes from your iPod or iPhone. A solar panel is attached to it to supply solar energy which is converted to electricity and stored in its 2,000mAh rechargeable lithium ion.

Eton had come out with the first version of Soulra last year. Priced at $300, the Soulra XL is its latest model, and a much bigger, better one. The solar panel is retractable, which means you can fold it. Considering that you can listen to music up till five hours at a stretch, it's a good deal. All you need to do is get some sun rays to shine on the solar panel to recharge it.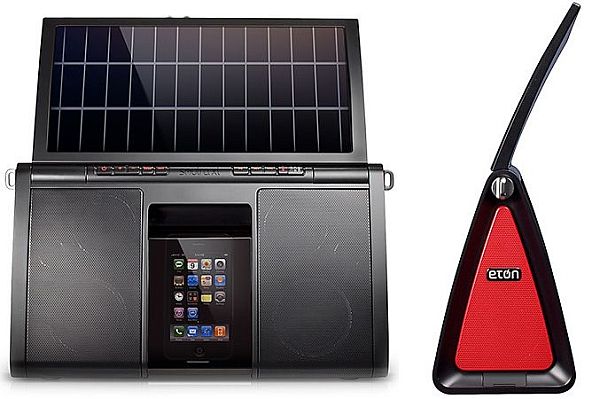 With eight speakers and a 22W output, you can expect to get good sound quality and a loud one too. If you are having a small party in your home, you don't need a music system, Soulra XL would do.
Via: ubergizmo