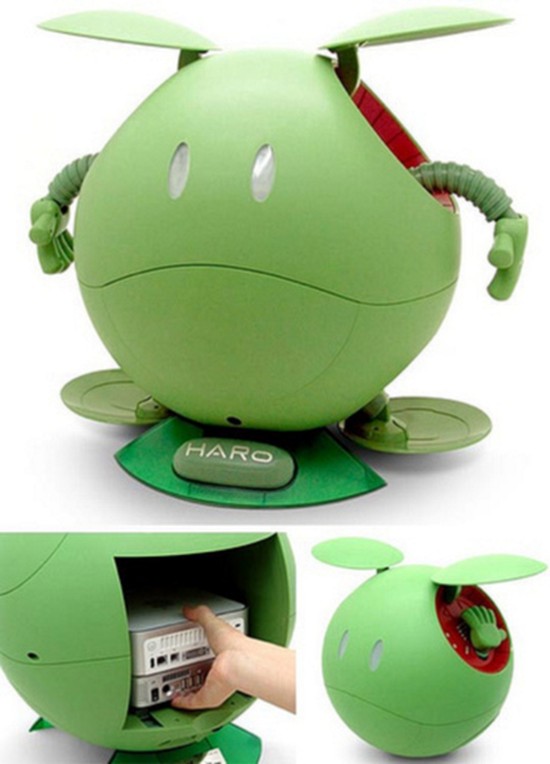 The Haro Mac Mini Case is one hell of a shelter for your Mac Mini or small PCs. Inspired by Haro, the mechanical mascot of the Gundam science fiction anime series, this highly-unconventional PC case promises to keep you entertained, while you do your bit on the computer. The unusual PC case lacks the necessary ports, but willingly holds your small form factor computer inside it's belly.
When connected, it displays animated expressions by flapping it's ears and extending it's arms and legs. It takes entertainment to the next level by lighting up it's LED eyes and speaking a couple of lines in Japanese at regular intervals. It's a nice getaway from those lifeless PC cases. Those who love to enjoy the good things in life will definitely feel relaxed by Haro's presence, while those with a tendency to pan anything that's peculiar will come out with a bundle of reasons to avoid this.

Watch the adorable 'Haro' in action..