Waterfront homes are gorgeous as they embrace wide-open stretches of land or water and have idyllic views. Many architects, when building on the waterfront, try to use the minimalist approach as they want to preserve the natural spaces and do not wish the manmade structures to take the attention away. There are many examples of modern homes that are built on stunning water locations, here are five of them: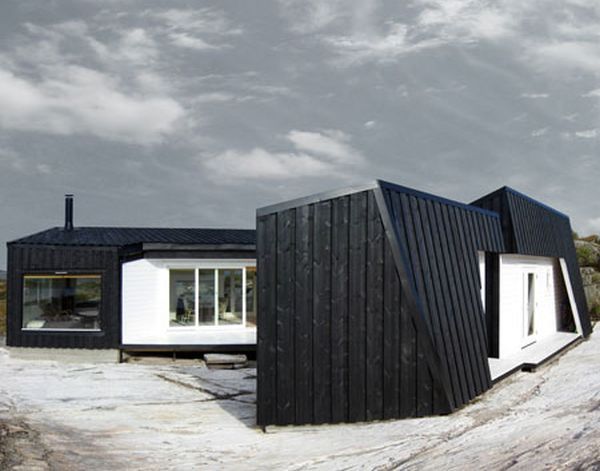 Norwegian Coastal Cabin
The Norwegian Coastal Cabin is simplistic and is open from all directions.  This single storey coastal cabin has been designed by Fantastic Norway Architecture Firm and it is the best place to enjoy some pristine sights of the Norwegian coastline. The architecture is very eye-catching and is also very functional.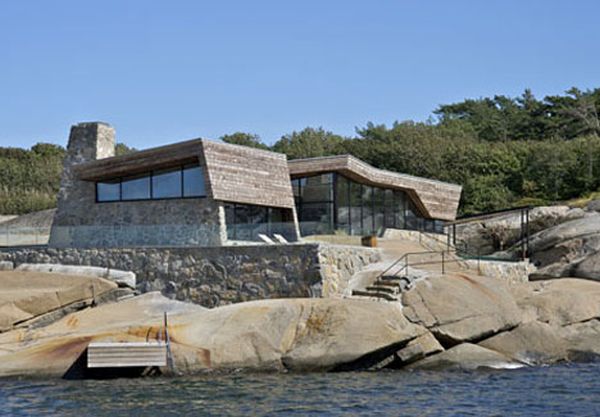 Stealth Stone Summer House
The Stealth Stone Summer House is also from a Norwegian designer by the name of Jarmund/Vigsnæs. The designer was allocated this project and received a permit only after committing that he would blend the architecture with the surroundings. However, despite that, the designers created a classic stealth home that is constructed with glass, wood and stone.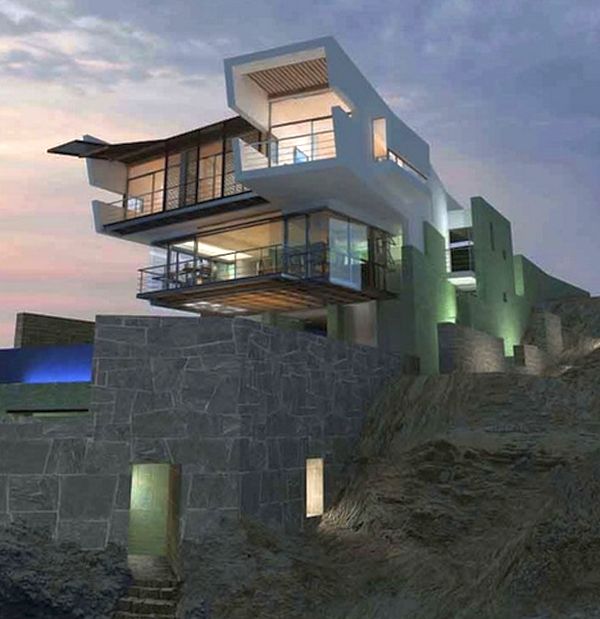 Cliffhanger Beach Villa
The Cliffhanger Beach Villa is one of the most apt places to watch a sunset on the waters as this one is constructed right off the Peru shore.  This vacation villa has been designed by Longhi Architects and is a work of stone masonry foundations.  In fact the upper floors of the home are built in a manner where they almost merge with the jagged shape of the rocks below.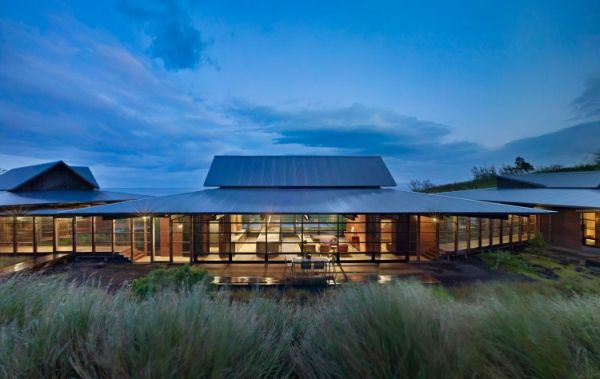 Slaughterhouse Beach Cliff House
The Slaughterhouse Beach Cliff House is a great combination of architecture wherein both the Western and Eastern designs have been made. This Malibu beach home has been designed by Olsen Kundig Architects and is a very open and spacious one. The design is such that it allows the occupants to bask in the fantastic view of the Pacific Ocean without having to step on to the rocky coastline.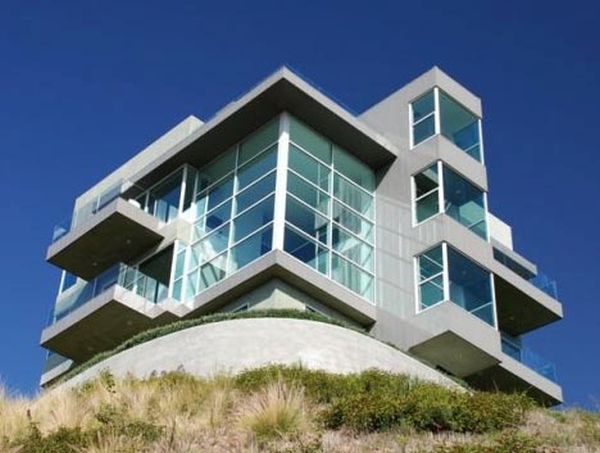 Home With Over 100 Windows
The "Home With Over 100 Windows" has been made on a plot that provides a gorgeous view of the stretch starting from Santa Catalina Island all the way to Santa Monica Bay. The walls would undoubtedly marred the views from the home and therefore Steven Kent, the architect, decided to  make the home with a 100 windows, so that the view could be enjoyed from everywhere possible!
Summary:
These amazing homes are truly architectural marvels that provide a fantastic view of the pristine surroundings without imposing themselves too much. These waterfront wonders will surely be the perfect dream house for any getaway!