Sofas and couches have moved over from being just furniture to high-end artistic pieces to decorate your home and lifestyles. Here is a list of the most artistic sofas and couches we could find.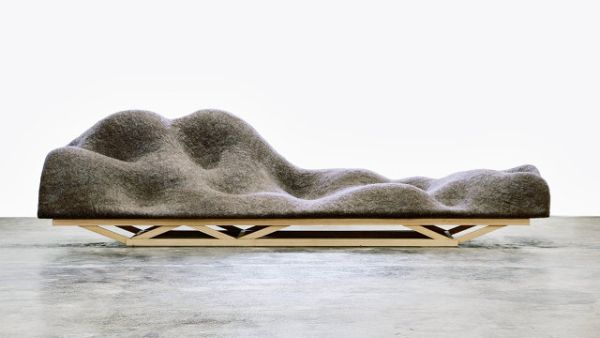 Artistic Sofas and  Couches
Brain Wave Sofa – Just like the name suggests, this couch is made and based on the actual brain wave of the designer, Lucas Maassen  of Italian origin . He wired his brain to an EEG device and thought of the word 'comfort'. This design is the exact replica of the brain wave produced when he thought of the word. The result was a 3D biomorphic couch that wooed us.
Modern Red Sofa with Mirrorbacks –If the small modern design does not wow you then the inbuilt mirrors on the sideways certainly will. It thus gives you the comfort of a sofa as well as gives you the ability to tuck away that extra tress of hair or touch-up your lipstick.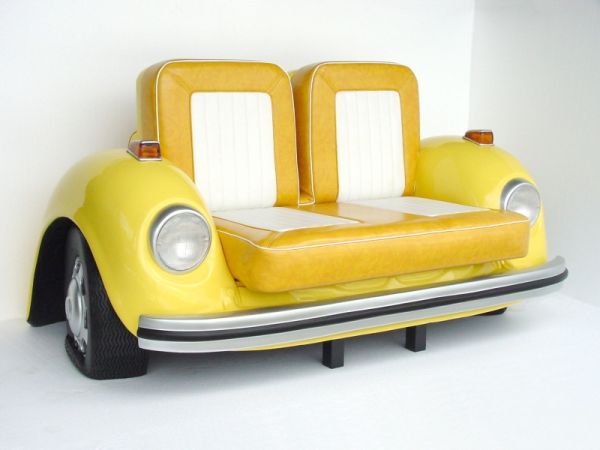 Yellow Car Sofa – This sofa designed like the front end of a car complete with headlights is quirky, modern and very stylish. Children especially love it a lot.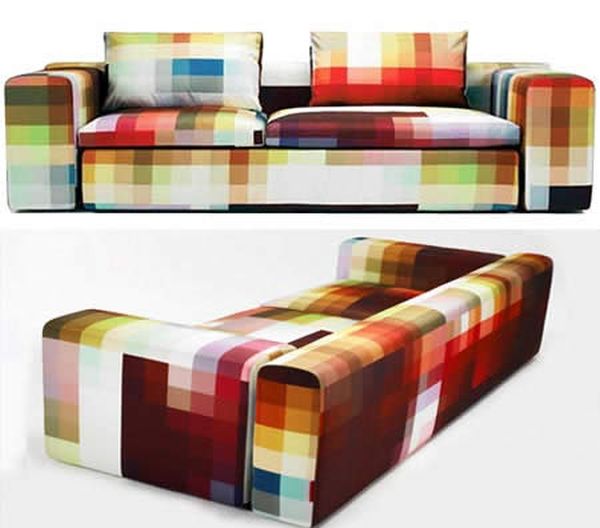 The Pixel Couch – This digital design couch has been designed by Christian Zuzunaga for the Italian furniture company Moroso. We love the combination of colors in this.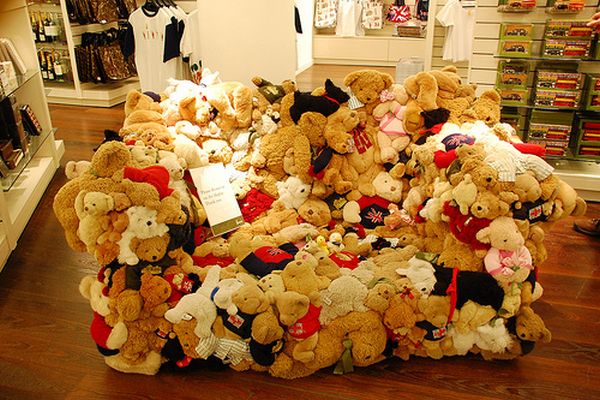 Stuffed Animal Couch – This one by cute Harrods is perfect for you if you love stuffed animals so much you put them on your couch. They are quirky and like the name says, very very cute. Kids will love this as well!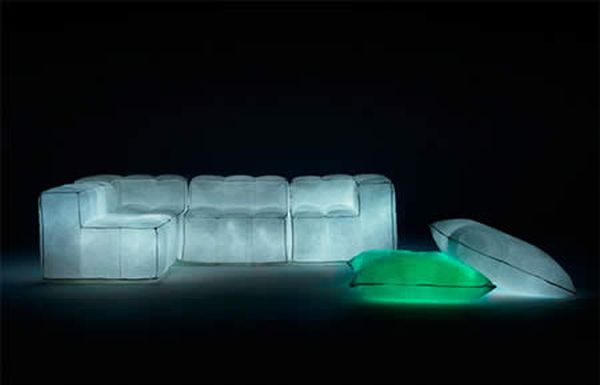 Glow in the dark couch – This one is designed  by Mario Bellini for Meritalia . For all the co-friendly people out there, this one's a takeaway since it is made up of recycled fibers . The glow is caused by air filled into the couch for this purpose.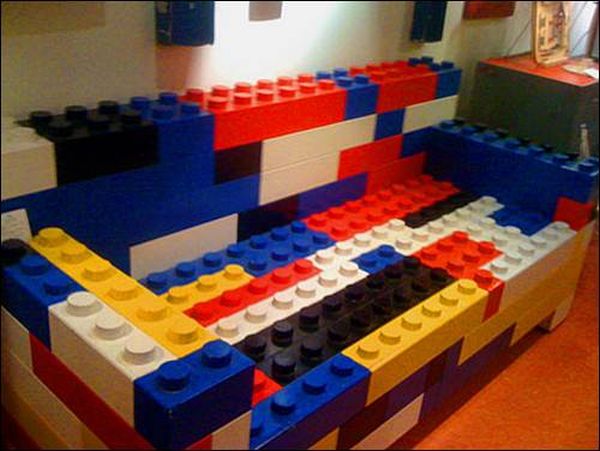 Lego Sofa – This one is a winner, especially for people who are always looking for something to do with their hands. This couch is built of rubberized foams which you can rearrange and rebuild blocks and thus your furniture again and again in case you get bored of the existing design.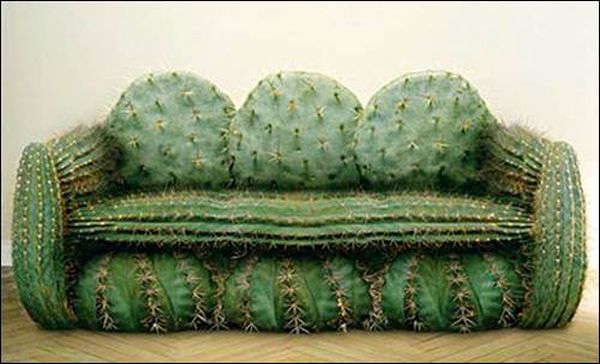 Cactus Sofa – We love this one for the craziness quotient. It was featured on an AXn ad with the tagline " Relax if you can". This one is made of real-green cactus in case you are thinking it is some other material to look like a cactus! So go for it only if you really can relax on it. It might not be for sale but it definitely looks like fun.