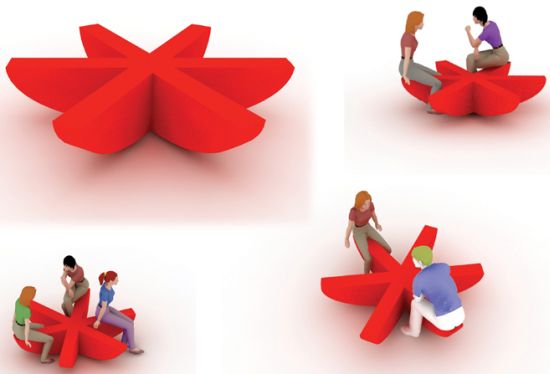 Based on the theme, 'Istanbul,' under the advanced design project in the ITU Department of Industrial Product Design master program, the ASTER-IST is a swinging sitting unit that combines artistic form and functionality in its design. Looking like an apple, sliced in six pieces, the circular seating unit accommodates as many as six people, facing each other, comfortably. Kids will have loadsa fun seating on this!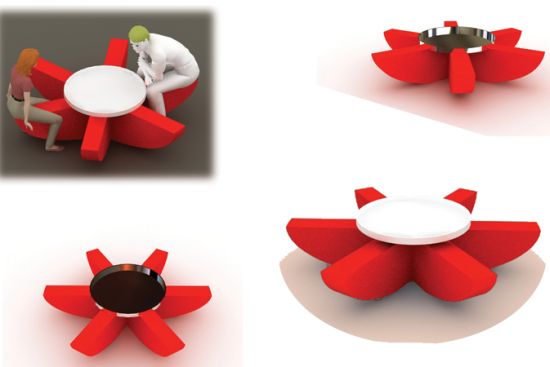 Usability:
The ASTER-IST is a compact sitting unit that will fit nicely in cafes, exhibition halls and waiting rooms. It can also be used in offices for discussing group tasks or holding short meetings.
Designer:
Nil Güları was born in Ankara, Istanbul, and is a bachelor of industrial design from the Middle East Technical University. She is more interested in product semantic, visual culture and women studies.