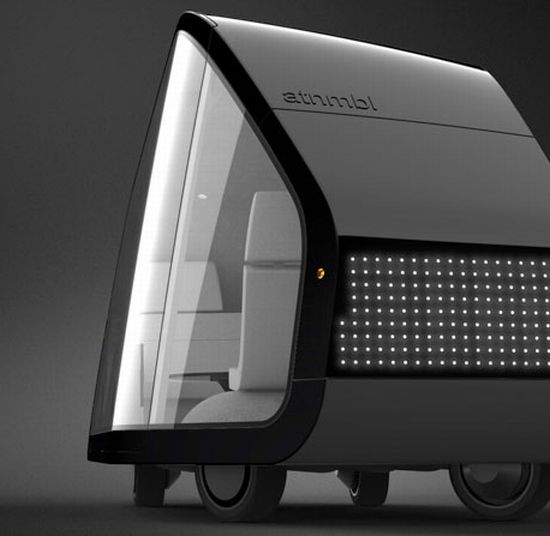 Contributing a new point of view and sparking more significant advancement, the Mike and Maaike, an industrial design studio that takes an experimental approach to design, is out there with a concept car that promises an optimistic new future for the auto industry. Hailed as the "ATNMBL," the autonomous vehicle comes with no steering wheel, brake pedal or driver's seat. You may call the vehicle by phone and access it from the curbside through an electric glass sliding door into a standing-height entryway. Looking looks like a micro-architecture, the ATNMBL presents densely packed mechanical components that add extra interior space to the vehicle.

Featuring a modular seating, including a couch, side chair and low table, which you may arrange like your home furniture according to your needs, the concept vehicle can comfortably accommodate up to seven commuters, conferring the with the view of the surroundings through the large floor-to-ceiling panoramic windows on both sides. The futuristic transportation also includes a large flat display, which slide up to reveal a bar (yes, you got it right) behind, at the center to display live trip information, maps and entertainment channels. Incorporating voice recognition technology and a touch screen remote, the ATNMBL allows a wide range of trip planning, ride sharing and performance settings.
Offering an all-wheel drive with each wheel incorporating electric motors, the passenger-oriented vehicle accumulates power under the seating and floor, while solar panels on the roof provide additional power, ensuring a clean, green and safe drive. The ATNMBL presenting an array of headlights, tail lights and sensors (front and rear) inside a gridded pattern, drops the passengers to their destination and parks itself at the nearest available parking. Pretty cool! Moreover, the vehicle greets all, young, elderly and disabled, with elegance and comfort.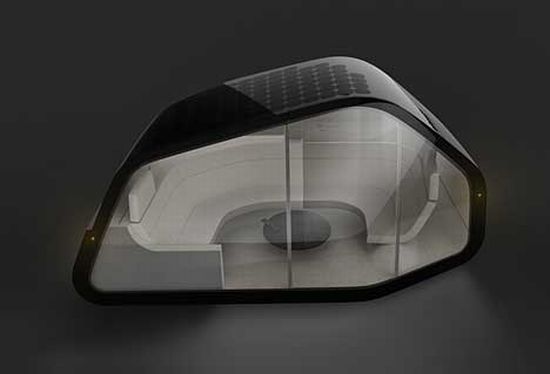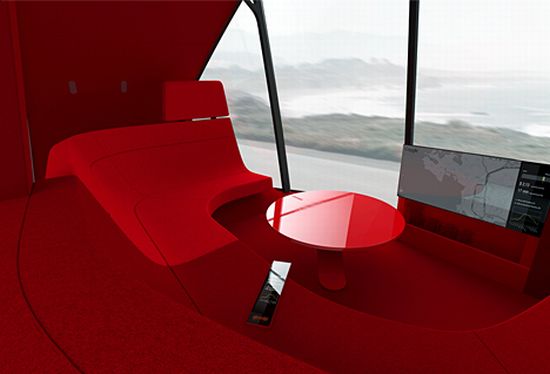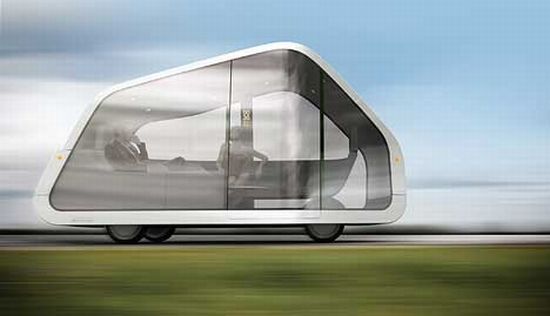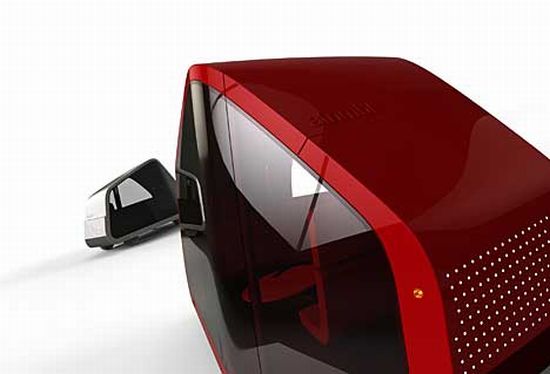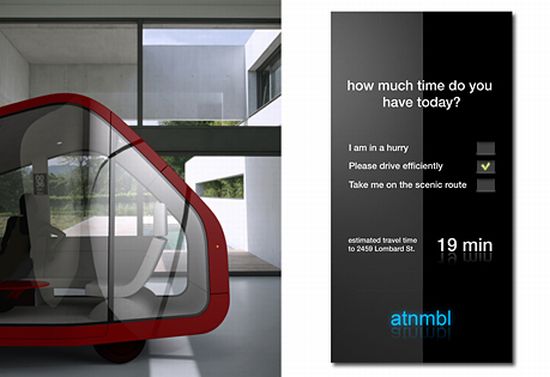 Via: Core77