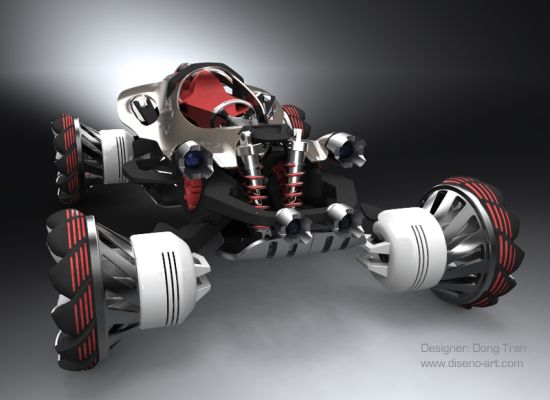 For those who want a brave and bold vehicle that could become the next iconic vehicle for young people all over the globe, designer Dong Tran from America has come up with the Baja 1000 Buggy. Designed for an off-road race, scheduled to take place on Mexico's Baja California Peninsula, the Baja 1000 Buggy will incorporate radical new wheel and tire technology to enhance power. Featuring brushless inwheel motors and Francis turbines inspired wheels; the single rider race buggy will utilize solar cells, together with a hydrogen fuel cell power-source, to charge the electric drivetrain. The vehicle will only exhaust clean water that too could be recycled to hydrate the driver in the stretched rides. While the independent long travel suspension of the vehicle will stabilize the large bumps.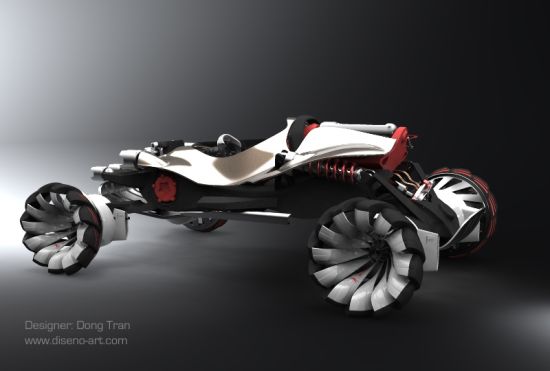 Design Status:
The Baja 1000 Buggy is a winning entry of the 2009 Michelin Challenge Design competition, claiming top position in both the vehicle design and wheel design categories.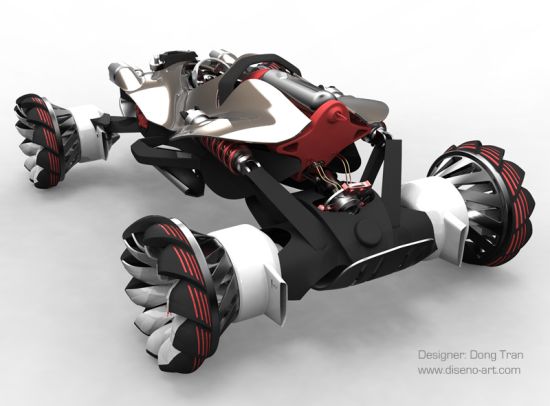 Usability:
The Baja 1000 concept will not just be a bold and powerful vehicle but its refined technology will also ensure a safe and sustainable riding experience. Moreover, the vehicle will ensure the safety of the spectators by glowing the LEDs lights, integrated in the airless tires, during night rides.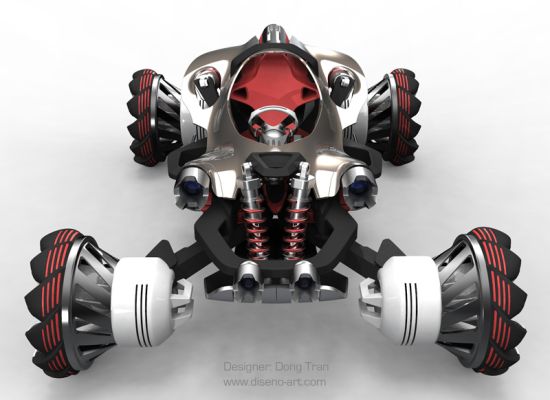 Designer:
Dong Tran is a senior automotive design student at the College for Creative Studies in Detroit.