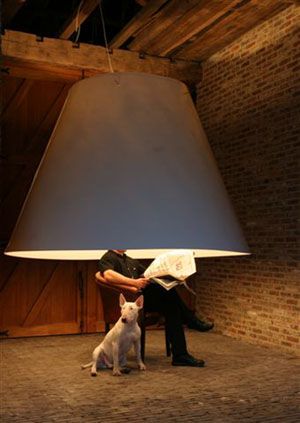 Designers through out the world are coming up with cool new ways of presenting things including furnitures and daily objects. The XL Lamp light envelope lets the readers read inside the light. Wondering how this is possible?
Well, instead of having a tiny table lamp with low light the extra large lamp is designed in such a way that it covers up the user. You can either sit or duck inside the lamp. Besides the light factor, the lamp also helps the reader concentrate.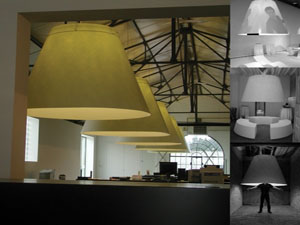 I think this is a great thing for public libraries or reading rooms, where people are often distracted from surrounding noises. Also, this kind of over sized lamp can be used in restaurants, and offices. If you are a daring home owner, you can give one of these lamps a try.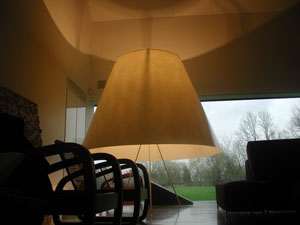 The structure is pretty easy to disassemble and is made up of fiber glass. You can even customize the screen with photo prints. The design concept is obtained from a Belgium based designer known as Bart Lens.
Image: espaciohogar[1],[2],[3]